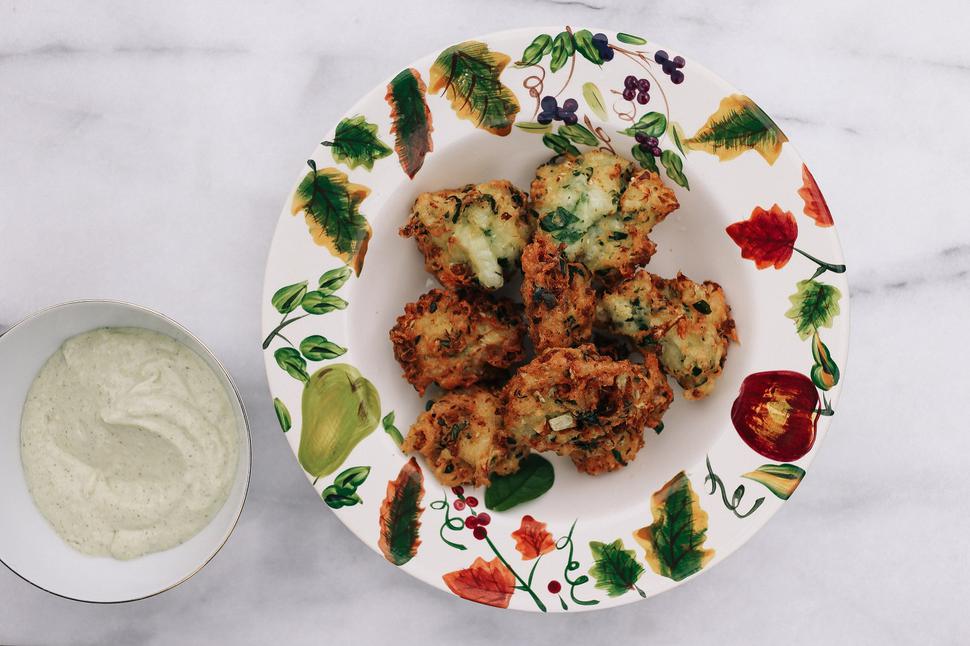 Golden Cauliflower Bites With Mint & Feta
You'll be hard pressed to stop at just one of these snackable bites
Thursday Oct. 17, 2019
Fried until tender and satisfyingly crispy, these cauliflower, mint and feta bites are perfectly snackable and easy to make. I dare you to try just one!
GOLDEN CAULIFLOWER BITES WITH MINT & FETA RECIPE 
Serves 4 as a side

2 cups cauliflower florets, roughly chopped
A large handful fresh mint, roughly chopped
100g feta, crumbled
½ cup chickpea flour or cornflour
½ cup water
1 tsp sea salt
Coconut or olive oil for frying
1. Combine the cauliflower, mint and feta in a bowl.
2. In a separate bowl, whisk together the chickpea flour, water and sea salt until smooth. Pour the chickpea batter into the cauliflower, and mix until well combined.
3. Heat 3-4 cm of coconut oil or olive oil in a deep saucepan. Drop tablespoons of the mixture into the oil, and cook in batches until golden. About 5 minutes.
4. Using a slotted spoon, remove the golden bites and place onto a paper towel to drain any excess oil.
5. Serve warm with herby aioli for dipping.
Share this:
More Food & Drink / Recipes