Gran's Recipe: Leilani Momoisea of Lani Says
Radio journalist and Lani Says blogger Leilani Momoisea shares a favourite recipe handed down from her nan, Joy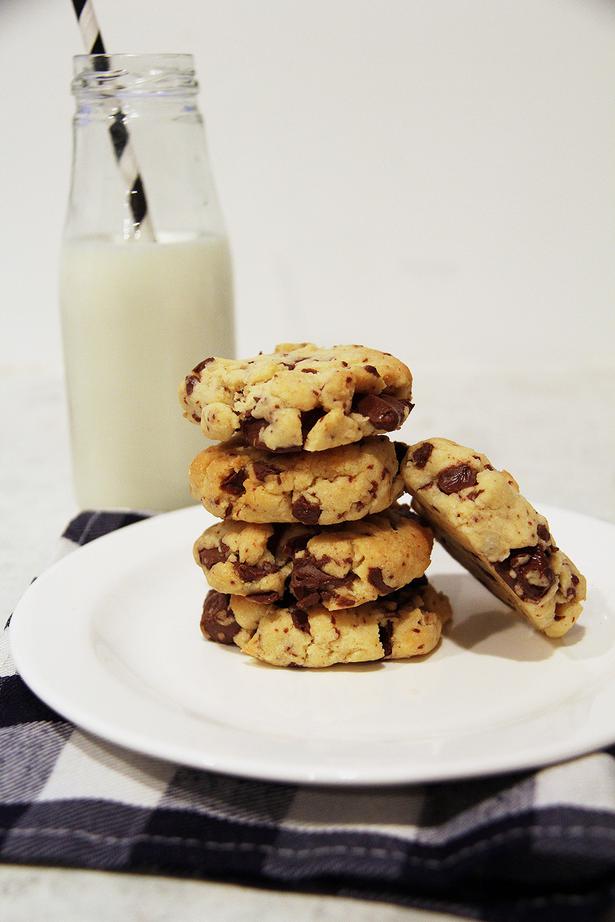 Friday Aug. 14, 2015
Whenever we'd visit our Nan, she would always lay out plates and plates of baking for both morning and afternoon tea - there was always so much to choose from: ginger kisses, Louise Cake, shortbread cookies. But as kids we'd always go for her chocolate chip cookies because of the generous chunks of chocolate she'd always put in them.
My sister Talia baked the biscuits over the weekend. They're crisper - almost a shortbread texture - than the American style soft and chewy cookie. Nan said she generally used either Energy chocolate or the dark Sante bars, and to be as generous as you like with the chocolate. Talia used a full kingsize block of Energy choc, and said it was almost too much. She reckons you could easily bring it back to ½-¾ of a block.

NANA JOY'S KIWI CRISPS
• 4oz (100g) butter
• 2oz (1/4 cup) sugar
• 2 tbsp condensed milk
• 1 tsp vanilla
• Pinch of salt
• 6oz (1 ½ cups) flour
• 1 tsp baking powder
• Good quality dark chocolate, roughly chopped
1. Cream the butter and sugar together until pale, light and fluffy.
2. Add the condensed milk and vanilla, and beat briefly.
3. Sift in the flour and baking powder and beat on low until well combined. The mixture will be quite dry and crumbly. 
4. Stir through the chopped chocolate. 
5. Roll spoonfuls into balls, place on a greased or paper lined baking tray and press with a fork to flatten.
6. Bake at 180C (or 150C if using a fan-forced oven) for 20 minutes. Let cool completely before serving.  

• www.lanisays.com
Share this: