Gran's Recipe: Yeshe Dawa of The Midnight Baker
Baker Yeshe Dawa shares her favourite recipe handed down from her nan, Betty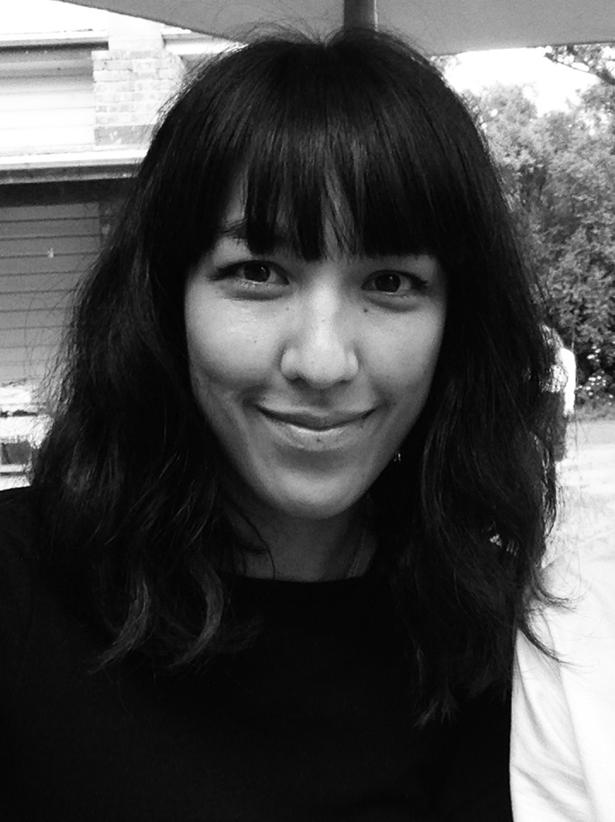 Thursday Aug. 13, 2015
My Nan, Betty, makes the lightest, flakiest pastry I've ever tasted and uses it in one of my all-time favourite dishes, her Salmon and Broccoli Flan. She lives over in Tasmania and because we visit only every couple of years, having it made by her is a real treat.
The secret to her flan is all in the way the pastry is made. Nan would roll the dough in only one direction, taking the time to work the butter through slowly and methodically. Her pastry would puff up spectacularly and the first bite was crunchy yet melting bliss. I'd always ask for a corner piece of her flan so I could have as much pastry as possible.
Being gluten and dairy free means I can't eat this anymore, which breaks my heart. All the more reason for this recipe to be shared, so that others can try her method and reap the rewards. It's a special thing, to make and share food with loved ones, and I learned from my Nan that taking the time to slow down and enjoy the process and the people around you is just as important as the finished meal itself.
Savoury Flaky Puff Pastry
1 cup of plain flour
tsp baking powder
Shake of salt
cup ice cold water
225g cold butter
1. Sift flour, baking powder and salt into a large bowl. Using a knife, mix ice cold water into dry ingredients until fully combined into a firm dough. On a flat, dry surface, sprinkle plenty of flour and turn out dough from mixing bowl. Roll dough into a rectangular shape, 3mm thick and lightly score into horizontal thirds.
2. Slice half of the butter into 3mm thick rectangular slices and place in a line across the middle third of dough. Fold bottom third up over the butter. Slice the other half of butter, line across the top third and fold the bottom third (with butter inside) on top. Score dough again into thirds vertically and fold each end third on top of middle.
3. Gently roll out dough into a rectangle again, 3mm thick. Fold bottom and top third into middle, and then fold sides into middle. Roll out again. Repeat twice more.
4. Once you've rolled the dough out three times, fold once more into a small rectangle and let it sit in fridge covered for 5 minutes. Repeat the folding and rolling three more times and let it sit for another five minutes before lining your dish.
Salmon and Broccoli Flan
Serves 8-10
350g puff pastry
A little lemon juice
350-500g fresh salmon
350g broccoli, cut into even sized pieces
3 medium eggs
4 Tbsp milk
300ml double cream
60g Gruyere cheese, finely grated
Salt and pepper to taste
35.5cm x 23cm dish (or near to)
1. Roll out pastry to line the dish, leaving a border of about 3cm standing up above sides. Prick base and chill for 30 minutes.
2. Meanwhile, put salmon in a steamer and sprinkle with lemon juice. Put broccoli in a pot of boiling water and steamer with salmon on top. Cook both for 4 minutes.
3. Drain broccoli and rinse under cold running water. Leave salmon until it's cool enough to handle. Skin it and break into large flakes. Set oven to 220C and preheat a baking tray.
4. In a bowl, beat together eggs, milk and cream and season well. Grate Gruyere cheese and add to wet mixture.
5. Put salmon into flan case, arranging in an even distribution. Drain and dry broccoli before arranging in flan. Pour wet ingredients and cheese mixture over. Lightly turn in edges of pastry and brush with milk.
6. Put dish on heated baking tray and cook for 20 minutes. Turn heat down to 190C and cook for a further 15-20 mins. Allow to cool for 15 minutes. Serve warm or cold.
Note: You can use 2 x 220g cans of red salmon instead of fresh salmon. You can also add thawed peas and/or French beans instead of broccoli.
Share this:
More Food & Drink / Lunch