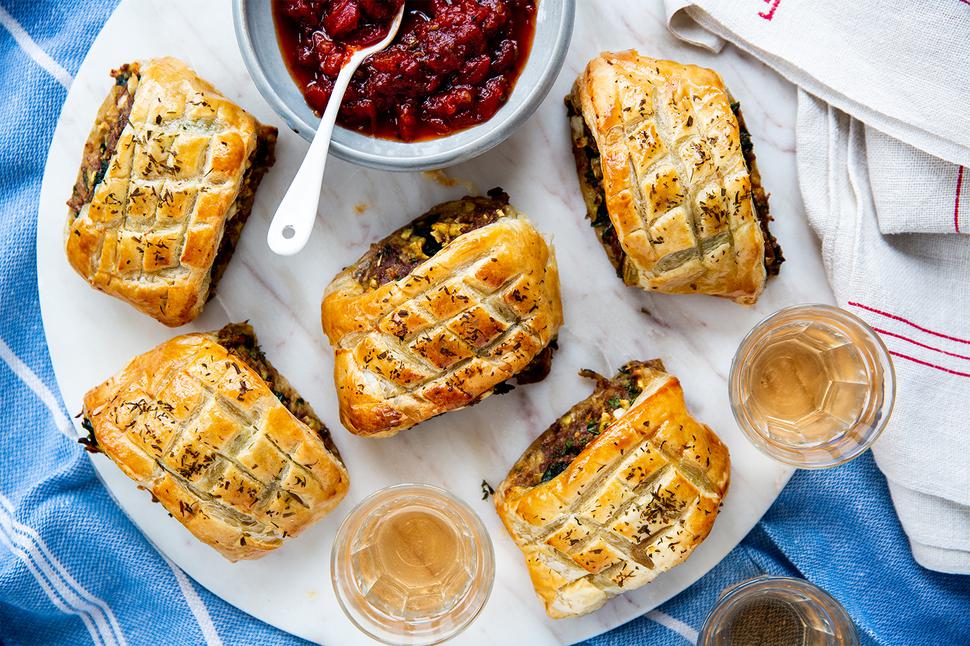 Greek Kumara & Lamb Sausage Rolls Recipe
These delicious morsels will be devoured by kids and adults alike
Saturday March 6, 2021
Have the sausage rolls made the day before and place in the fridge ready to cook on the day of your boating outing or picnic. Wrap them in tinfoil and a clean tea towel to keep them warm, and don't forget your favourite chutney. Serve on their own or with a salad.
GREEK KUMARA & LAMB SAUSAGE ROLLS
Makes 8
500g lamb mince
1 cup grated kumara
1 small onion, chopped
100g feta, crumbled
½ cup roughly chopped parsley
½ tsp cumin
¼ tsp dried oregano
½ tsp paprika
1 egg
500g puff pastry
Egg wash — 1 egg yolk mixed with 1 Tbsp water
Chutney, to serve
1. Preheat an oven to 190C. Line a baking tray with paper.
2. Place the lamb mince, kumara, onion, feta, parsley, cumin, oregano, paprika and egg in a large bowl, mixing to combine well.
3. Roll the pastry out flat on a lightly floured bench into a 40cm rectangle approx. 5mm thick. Place the mince on to the long edge in an even log. Dampen the edges of the pastry with water. Roll the pastry, finishing with the cut side down. Cut into 8 pieces. Place them on the baking paper. Brush with a little egg wash or milk and sprinkle with a little extra oregano.
4. Place into the oven for 25 minutes until golden. Remove and cool on a wire rack.
5. Serve with a dollop of chutney.
Share this: