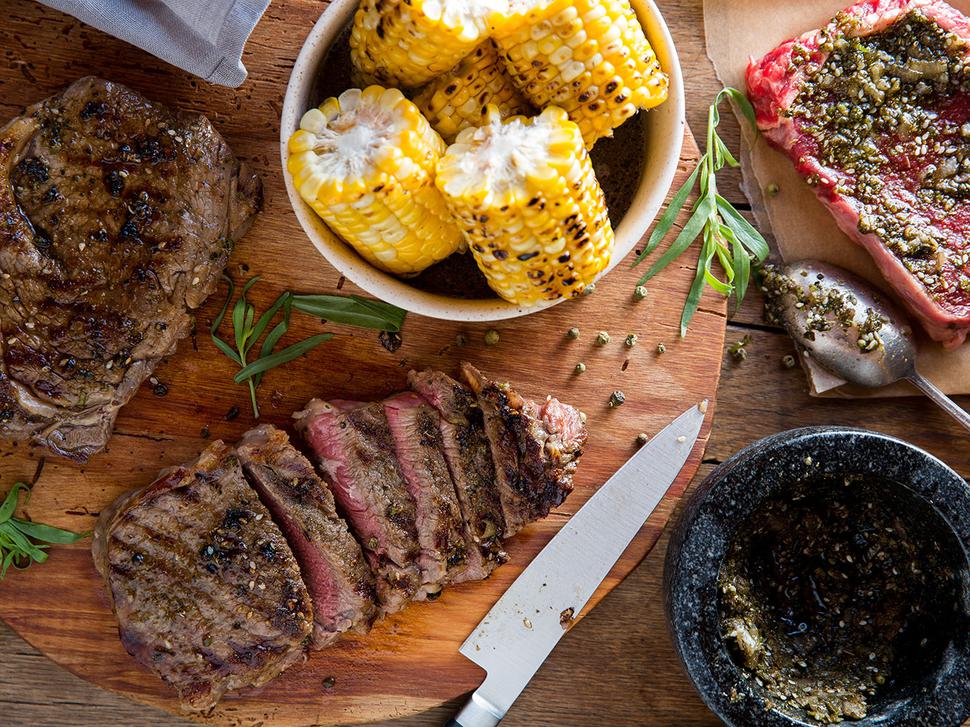 Green Peppercorn Rub
Have this rub on hand to add to a piece of steak for an extra power punch of flavour
Friday Dec. 15, 2017
I'm busy making marinades and rubs — perfect as gifts and to keep on hand for the holiday season ready to transform dishes quickly and easily.
It is always great to have a rub on hand to add to a piece of steak or leg of lamb for that extra punch of flavour. Green peppercorns have a unique flavour, much more subtle than black. Try adding some chopped capers to this marinade to change it up.
GREEN PEPPERCORN RUB
Makes ½ cup
2 Tbsp green peppercorns
2 Tbsp coriander seeds, toasted
1 Tbsp sesame seeds, toasted
1 Tbsp dried tarragon
Zest and juice 1 lemon
¼ cup olive oil
1 tsp salt
1 tsp sugar
1. Place the peppercorns, coriander seeds, sesame seeds and tarragon in a mortar and pestle. Grind until well combined. Add the lemon, oil, salt and sugar and mix well.
2. Rub over your steak and leave to marinate for 30 minutes. Barbecue until done to your liking.
Share this: