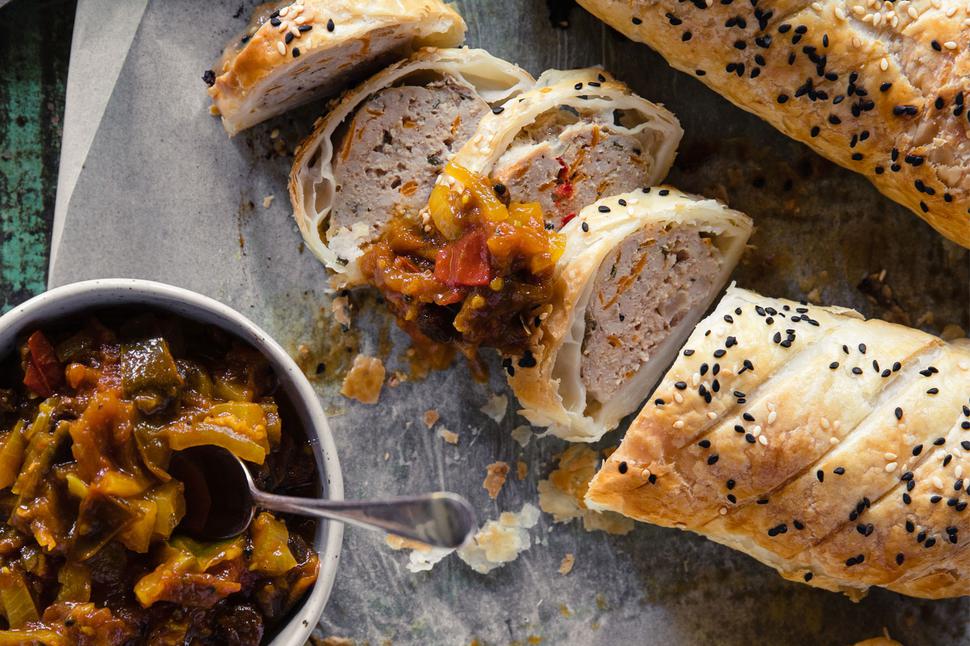 Green Tomato Chutney
This chutney goes down a treat with just about anything
Friday Feb. 22, 2019
I have made this chutney recipe with green tomatoes. If you can't get them, don't let that stop you — you can use red and just add half the amount of sugar. Test for flavour and then add a little extra if needed. It goes perfectly with a simple pork sausage roll, made with grated carrot, onion, pork mince and mixed herbs rolled into puff pastry. A sublime combination. Although this chutney goes well with just about anything.
GREEN TOMATO CHUTNEY RECIPE 
Makes 3 cups
1 kg green tomatoes
1 Tbsp olive oil
1 tsp cardamom seeds
1/4 tsp turmeric
1 cinnamon stick
1 Tbsp grated ginger
1 green apple, chopped small
1/2 cup sultanas
1/3 cup brown sugar
1/2 cup white vinegar
1. Chop the tomatoes into small pieces and set aside.
2. Heat the oil in a large pot until warm. Add the cardamom seeds, turmeric, cinnamon stick and ginger, stirring for 2 minutes.
3. Add the chopped tomatoes, apple, sultanas, sugar and vinegar, bringing to a simmer for 50 minutes until the mixture has thickened. Remove the cinnamon stick and cool.
4. Serve with sausage rolls if making. Or store in the fridge for up to three weeks.
Share this:
More Food & Drink / Recipes