Why You Should Visit the Grey Lynn RSC
The former chef at Jimmy the Fish has taken up a new residence at the Grey Lynn RSC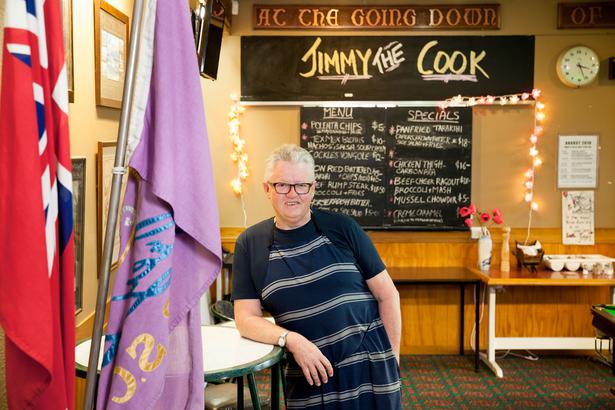 Wednesday Sept. 7, 2016
What's this? It's Jimmy the Fish in fresh new guise. Top chef Jimmy Gerard (last sighted at Ponsonby Central) has now set up in new surrounds. The patrons of the Grey Lynn Returned Services Club are now delighting in the dishes Jimmy has made famous. And, man, is he drawing in the crowds: the international film directors, the producers, the magazine editors are lining up alongside the long-serving regulars and old soldiers.
"It's a hidden gem," confided one fan. Jimmy, who's been in the game for going on 40 years, has brought some old faves with him to the Francis St address. Consider the creme caramel. "Back by popular demand," screams the blackboard. Indeed: he first started turning it out at Le Brie in 1979. It was $2.50 then; now it's $5.
On the day we speak, Jimmy's off to get some scallops to add to the offerings of the day. What is Grey Lynn like compared to the likes of Le Brie, Harbourside and Ponsonby Central? we ask him. "It's all good," he says. "And I don't have to put micro-greens on my dishes, like everyone else does." If you want to see what it's all about, the kitchen is open from 6pm to 8pm on Wednesdays, and 6pm to 9pm Thursday to Saturday.
— 1 Francis St, Grey Lynn
Share this:
More Food & Drink / Features & Profiles