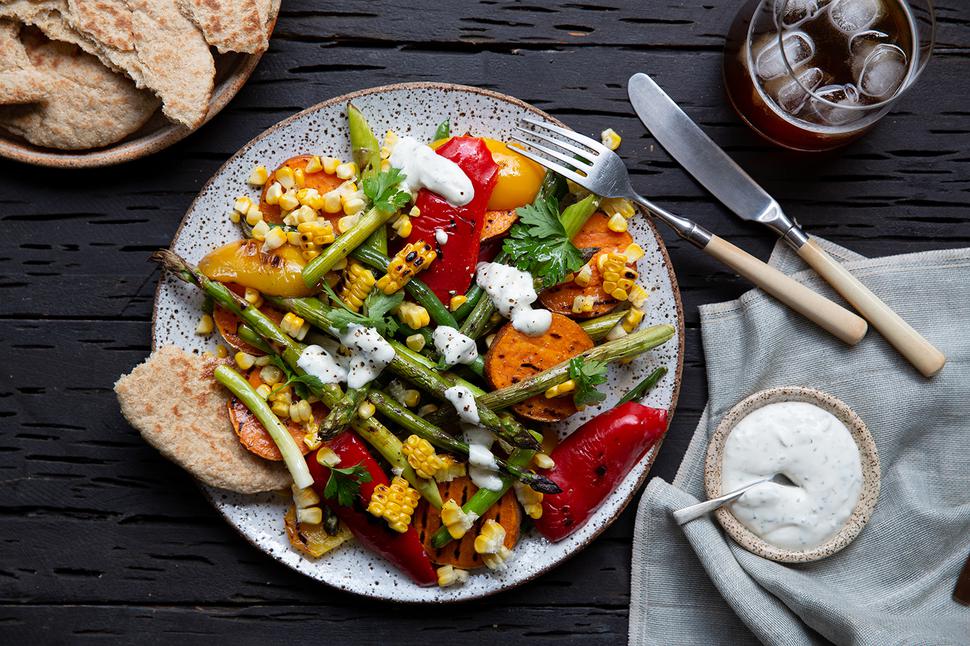 Grilled Vegetables With Flatbreads
There are no rules with this fresh salad complete with a delicious yoghurt dressing
Tuesday Dec. 21, 2021
If you have an abundance of some vegetables and not others, go ahead and use them. Make the most of whatever is in season.
GRILLED VEGETABLES WITH FLATBREADS RECIPE
Serves 4
1 kumara, sliced ½ cm thick
1 cob of corn
1 red and/or yellow pepper, seeds removed
100g green beans
1 bunch asparagus
¼ cup olive oil
2 tsp mixed herbs
½ cup chopped coriander
Dressing
½ cup yoghurt
2 Tbsp tahini
2 Tbsp lemon juice
2 tsp runny honey
Flatbreads, to serve
1. Preheat a barbecue to a medium heat. Rub the vegetables with oil and herbs. Place them on the barbecue, cooking until all cooked. As they cook remove and cool. Slice the kernels from the corn.
2. Toss everything together in a large bowl with the coriander and dressing.
3. Serve with warmed flatbreads.
Share this: