SPONSORED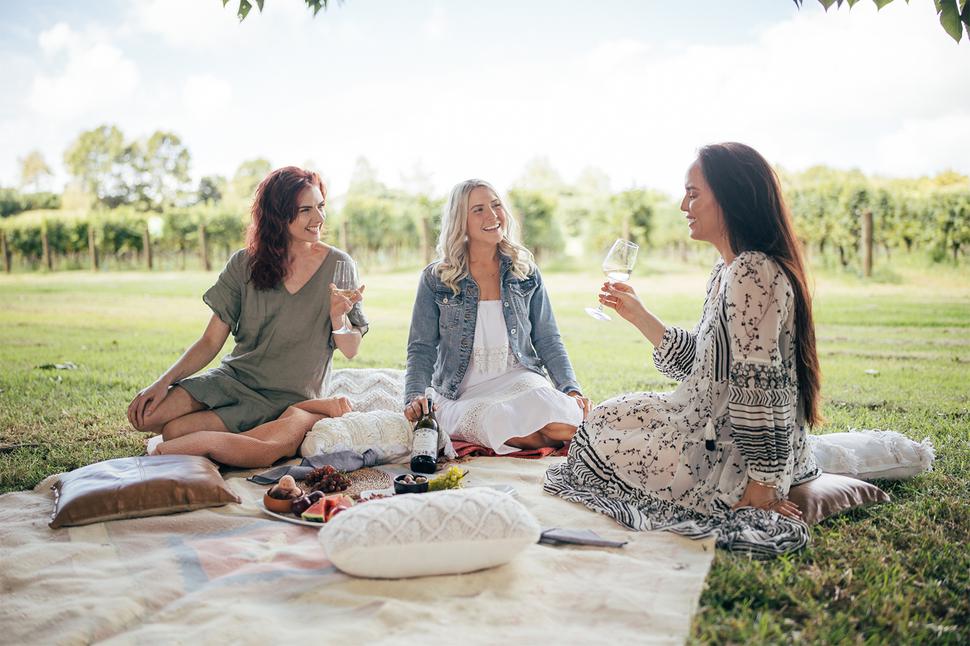 It's New EarthGarden Range Is Out Now, And Villa Maria Reveals Its Commitment To Organic Growing
Organic wine is set to become the new normal for Villa Maria. With the release of its new organic wine range EarthGarden, the winery furthers its commitments to sustainability and organic growing
Thursday March 11, 2021
In good news for wine lovers, the first fully organic range from Villa Maria is here. EarthGarden features four varieties, all 100 per cent BioGro certified: the citrussy Marlborough Sauvignon Blanc 2020, a rich Hawke's Bay Rosé 2020, and two lush reds — the Marlborough Pinot Noir 2019 and Hawke's Bay Merlot Cabernet Sauvignon 2019. In addition to their organic provenance, the Sauvignon Blanc, Rosé and Merlot Cabernet Sauvignon are also vegan.
The branding for the bottles, designed in house, features a bounty of flowers and bees — an ode to the wildflowers that grow amongst the vines (the company plants over 700kg of seeds annually). The bottles themselves, as with all of Villa Maria's wine range, are made locally from 69 per cent recycled glass, and have a lighter weight of 417 grams to reduce carbon emissions.
EarthGarden is a key part of Villa Maria's sustainability journey. Over the past 20 years, the company has gradually introduced more organic vineyards and, as Karen Titulaer, Villa Maria's head of sustainability, explains, EarthGarden represents something of a tipping point. "Now that we've got over 30 per cent of our company-owned vineyards under organic management, we're now in a position that we can offer a whole range, which is really exciting," she reveals.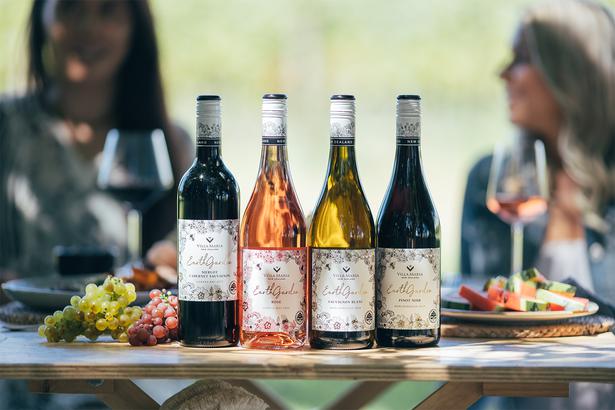 She hopes that consumers love it. "When you drink wine, you are drinking something that reflects the land it is grown on," she says. "Villa Maria wines are made for the moment and these wines perfectly capture a moment in time, whether it be cool nights, long hot days, or the warm Pacific breeze of the growing season."
"Our viticulturalists are really close to the land, so the organic journey grew out of that respect and love for the land," Karen explains. Ollie Powrie, chief viticulturist for Villa Maria is one such figure. "I love that feeling of producing a wine that is such a reflection of the site, and to do that in such a natural way is a real kick," he says. "Being in the vineyards, particularly at harvest time, you get that incredible experience tasting the fruit on the vine and knowing it has been produced in such a healthy way."
Organics is nothing new for Villa Maria, which began organic growing in 2000. The first conversion was, Karen says, quite a challenge, and the evolution has been considerable. "Growing organically requires innovation and technology, and being prepared to do things a bit differently.
So, it's been a huge learning journey for the team." Ollie explains that over the years Villa Maria's organic management has evolved. "If you look at organics from where we started, it was seen as removing things like herbicides," he says.
"Now it's much more about how we can create a healthy ecosystem in the vineyard — that means growing things which give back to the soil's long-term health." He also believes knowledge sharing is integral to moving the industry forward. "We attend a lot of industry conferences, and we see that as a really important thing — it shows a commitment, but it's also a real sharing of information about how we can move in this direction."
Part of its sustainability mission is Villa Maria's ambition of having all its company-owned vineyards 100 per cent organic by 2030. "It's a big goal," admits Ollie. "But from a viticulture point of view, it's a pretty exciting challenge, because there's so much involved."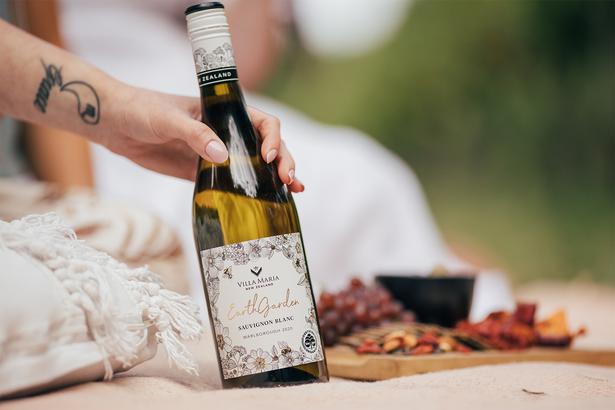 Organic growing and biodiversity are just part of Villa Maria's sustainability strategy, and the company has been measuring and reducing carbon emissions for 12 years — reducing emissions per bottle by 39 per cent. It uses electric forklifts in Auckland, has moved from road freight to rail where possible, and all food waste in its Auckland operation goes to worm farms and compost.
EarthGarden is a step on Villa Maria's sustainability roadmap and, it hopes, a shift for its customers too. "We want to bring our customers on the journey with us," Karen reveals. "This range is really that proof point, of whether there is that desire to move to organics." She believes that the range will make it easier for people to make more sustainable choices at the store.
"They want to do the right thing, but it can be hard for them to know what is greenwash," explains Karen. "That's where certification comes in. The EarthGarden range is all BioGro certified, and all of our wines are Sustainable Winegrowing New Zealand certified." (Villa Maria is a founding member). She believes these accreditations are critical for fostering consumer trust. "Having that confidence will give consumers the power to make decisions that make a difference."
Available nationwide and with pricing between $19.99 and $24.99, EarthGarden also makes organic wine more accessible. "In the past living more sustainably has been a privilege, but it doesn't need to be and it shouldn't be," insists Karen.
And with the four varietals in the EarthGarden range out now, what to try first? Ollie recommends the Pinot Noir. "It's so aromatic and it's just a lovely wine," he enthuses. "It's expressive and has so much depth to it, but with a really silky texture. It's just got so much fruit and flavour but is well balanced and smooth to drink."
All this signals an uplifting path forward, not only for Villa Maria, but for the wider industry. "What's really exciting about organics?" says Karen. "It's about a better future."
EarthGarden wines are available in major retailers nationally. For more information visit Villamaria online.
To celebrate the launch of EarthGarden, Villa Maria's Auckland Tasting Room is running a series of special events to try the wines in a beautiful environment. Find out more here.
Share this: