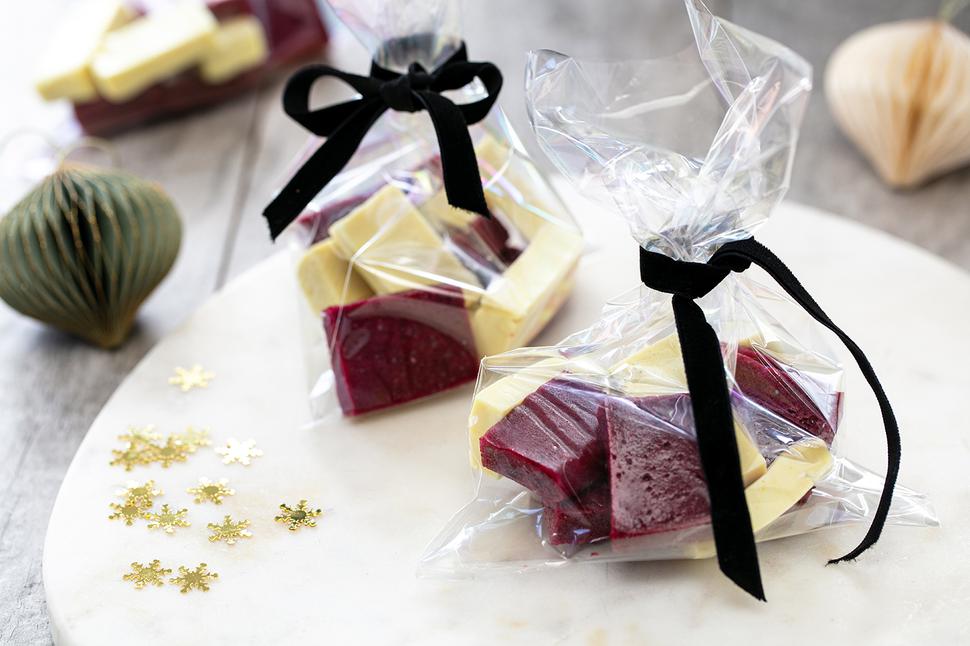 Gut-Friendly Gummies Recipe
Give sweet tooths these not-so-naughty coconut and berry jelly candies
Sunday Dec. 6, 2020
Whether you are thinking of a healthy snack for your children or a great source of collagen from the gelatin, these natural gummies are light in sugar and simple to make. You can use any fruit juice and berries. The recipe is simple, and they are ready to enjoy any time of the day.
GUT-FRIENDLY GUMMIES
Makes 20 of each
Coconut
1 cup coconut yoghurt
2 Tbsp honey
½ tsp vanilla
1/8 tsp turmeric
2 Tbsp gelatin
Berry
1 cup frozen berries
¼ cup sugar
¼ cup water
2 Tbsp gelatin
½ tsp vanilla
1. Line two loaf tins with baking paper.
2. For the coconut gummies, place the coconut yoghurt, honey, vanilla and turmeric in a small bowl and warm in the microwave for 1 minute. Add the gelatin, stirring through, and reheat for 30 seconds or until smooth. Let the mixture sit for a few minutes, stir, then pour into the tin and allow to go completely cold in the fridge. Cut into pieces.
3. Place the berries in a pot with the sugar, water, gelatin and vanilla, cooking for 5 minutes until softened. Place them into a blender with the softened gelatin or use a stick blender to whizz until smooth. Pour into the tin and cool completely in the fridge, then cut into pieces.
Share this: