Rocket Cream Makes This Halloumi & Broccolini Salad A Stand-Out
The creamy rocket dressing is an ideal complement to salty, crispy halloumi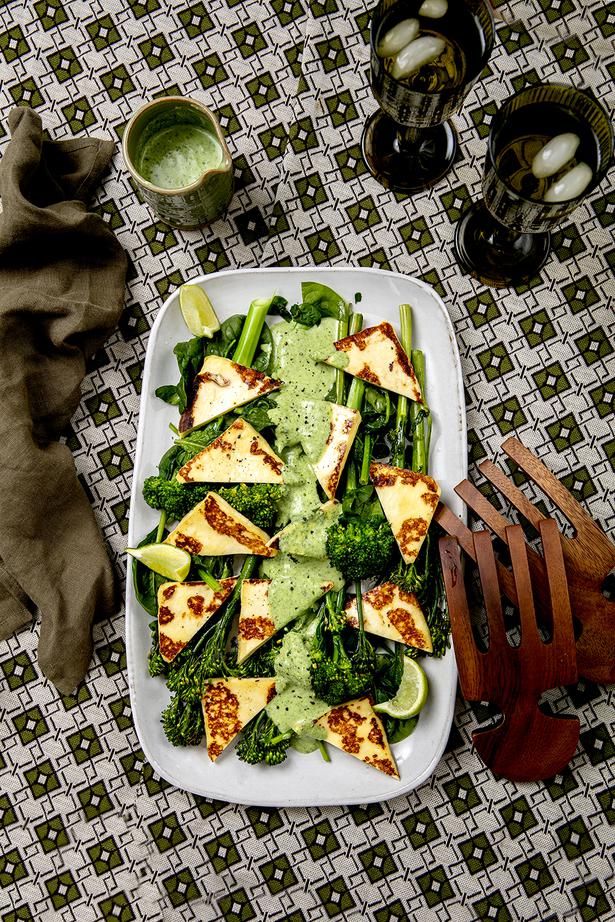 Sunday May 22, 2022
This creamy rocket dressing goes well on any vegetables or salad. The soft, spongy, warm halloumi is a wonderful addition to an already delicious salad.
HALLOUMI, BROCCOLINI AND ROCKET CREAM RECIPE
Makes 1 cup of rocket cream
60g rocket leaves
½ cup flavourless oil
½ cup yoghurt
1 Tbsp white balsamic vinegar
1 egg white
Salt and pepper, to taste
1 bunch broccolini
200g halloumi, sliced
1. Blend the rocket with the oil using a stick blender.
2. In another bowl using the same method, blend the yoghurt, vinegar and egg white. Drizzle the rocket slowly into the yoghurt until thick. Season with salt and pepper.
3. Cook the broccolini in a lightly oiled frying pan. Place to a platter. Fry the halloumi for 30 seconds each side. Place on the broccolini while warm.
4. Drizzle generously with the rocket cream.
Share this: