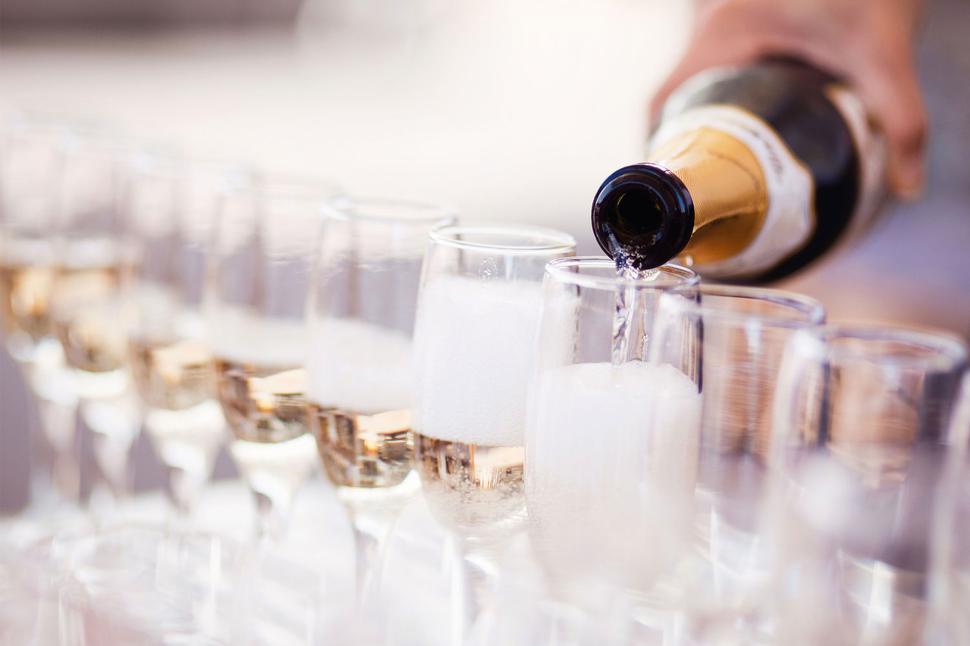 Has Our Passion For Prosecco Gone Flat?
Chic and cheap, our favourite Italian fizz just might be losing its allure. William Sitwell investigates
Saturday Sept. 15, 2018
Lovers of prosecco, hold on to your flutes. News is just in that sales of the pale fizzy stuff are slowing. Last year showed a mere five per cent increase on the previous 12 months. That may not sound too drastic but it's the smallest rise since 2011 and represents a noticeable downturn.
According to UK accountants UHY Hacker Young, "Prosecco may have reached its 'Burberry moment', where the brand suffers from overexposure and loses its luxury/aspirational image". And so the question on everyone's parched lips is: have we reached peak prosecco? Has the bubble really burst?
The explosion in popularity of this Italian sparkling wine has been extraordinary. It was in the late Noughties that the froth of the proverbial bottle bubbled over. According to wine importer Nik Darlington, of UK brand Red Squirrel, the origins of the prosecco boom can be traced to the financial crash of 2008.
READ: Where To Indulge In Champagne & Oysters
"Prosecco drinking really took off in the late Noughties," says Darlington. "People found themselves with less disposable cash, but still wanted to be able to celebrate with something fizzy." Prosecco was the answer. News soon reached the wedding market and when couples realised you could buy prosecco for at least half the price of champagne, especially those not wanting to pass up a nifty discount on booze — they got glugging the Italian fizz.
Although, as Darlington points out, "prosecco is a totally different drink". It is, in fact, a far cry from bottle-fermented champagne, with a secondary fermentation taking place in vast steel vats.
A centuries-old tradition, think hand-turned magnums of Krug and Dom Perignon, lovingly made in some of the most ancient chateaux in the small French region of Champagne, compared with the rather larger Italian regions of Conegliano and Valdobbiadene where you can find prosecco for sale in 330ml cans.
Although its production may have been industrial, it was of course, still Italian. We love to romanticise the food and wine of that nation. And those of us who have holidayed in Italy know a great trick with prosecco. Mixed with soda and Aperol, that Italian aperitif made of orange, rhubarb and some other mysterious sounding ingredients like gentian and cinchona — add a splash of soda, ice cubes and a slice of orange — it is a warm Mediterranean sunset in a glass. And so we stalked the supermarket wine departments and filled our trolleys with the ingredients for an Aperol Spritz.
READ: Refreshing Cocktail Recipes For An Afternoon Tipple
So the prosecco bubble rose. Wedding and festival-goers loved it so much that little vans appeared, serving the stuff on tap. More varieties appeared on our supermarket shelves. The bottles got bigger and bigger. This dainty and tender drink had gone mass market. And whereas it had once tasted dainty and tender, it now sipped like a thin cliche.
As the wine writer and presenter of UK The Wine Show, Amelia Singer, notes: "Prosecco became overexposed, and overexposure can harm any brand. Sparkling wine has been traditionally associated with celebration, what you might call a highlight moment in your life. The problem with prosecco is that it has become ubiquitous and that makes it pedestrian and, in turn, a less-special option when you want bubbles."
Singer also explains that prosecco opened up a market to other drinks which, in turn, made it a victim of its own success. Or as Darlington bluntly puts it: "People don't really care how it's made, or who makes it and that means it's hard to sell premium types."
Yet the Italian makers of prosecco do seem to be victims of their own success. They — and the government — are furious at how some Italian immigrants have started to make prosecco in Australia.
It was originally a variety of grape, not a region. In 1999, a winemaker from Valdobbiadene planted prosecco grapes in Australia and registered them legally as an authorised Australian grape variety.
READ: Seven Essential Cocktails You Should Know
Then, in 2009, the authorities in Italy changed the name of the prosecco grape to Glera and created a region in Italy's Veneto called Prosecco, to which the EU granted status as a protected designation of origin. However it was too late stop the Australians, who produce a premium prosecco much to the fury of the Italians, who have attempted legal challenges but, to date, failed.
But if the fizz has gone out of prosecco, the Italians can take comfort from their other, rather more famous invention, the pizza. It's one of the world's most ubiquitous foods, and shows no sign of going out of fashion — a Museum of Pizza is even about to open in New York. I'll raise an Aperol Spritz to that.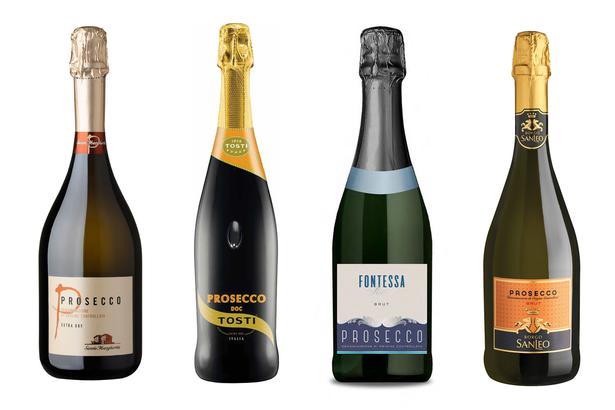 OUR TOP PROSECCO PICKS
1. Santa Magherita P Prosecco DOC NV, $20, from Glengarry.
2. Adria Fontessa Prosecco Brut, $23, from Wine Direct.
3. Tosti Prosecco DOC, $18, from Glengarry.
4. Borgo San Leo Prosecco, $17, from Farro.
— Telegraph
Share this:
More Food & Drink / Wine & Drink