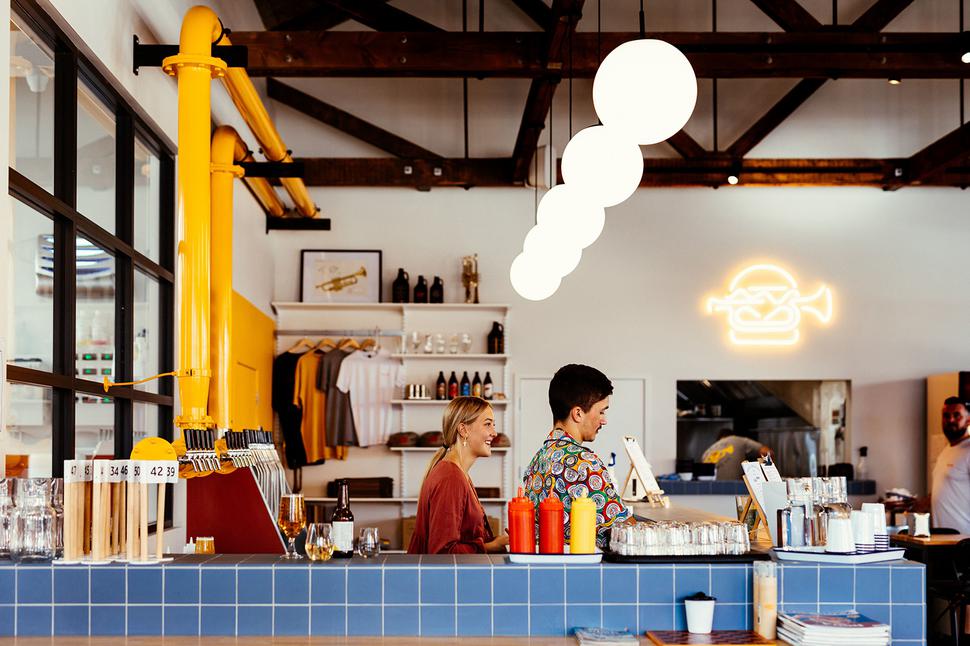 Why Hastings Is Hawke's Bay Hottest New Food Destination
A crowning title befits the city's new, flourishing food scene that's making gastronomes suddenly take notice
Saturday July 31, 2021
For years I've done culinary trips into Hawke's Bay — mostly vineyard tours at first then graduating to cafe and restaurant crawls as big-name chefs opened up kitchens in Napier, Havelock North and nearby wineries.
For almost all of that time Hastings has been out of the reckoning. Though locals could technically claim that Havelock was within their city limits and though their Sunday farmers' market is undeniably the best in the region, there was never much reason to visit the CBD. But something has been going on in Hastings.
A progressive developer, some brilliant entrepreneurs and a willing city council boosted by central government Covid funding has, if not transformed the central city, at least turned it into a destination any serious foodie would be silly to miss.
I spent a weekend there and found it to be one of the more exciting urban projects under way in New Zealand.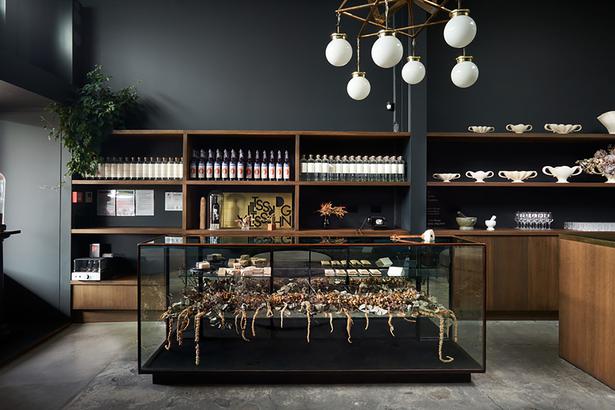 One block in particular stands out — Heretaunga Street between Warren and Karamu. Kate Galloway and her French husband, David, wanted to put a gin distillery into one of the shops here but when the council got nervous about a gas-powered alcohol plant in close proximity to its retail district, the couple opened a stylish gin bar instead.
The bar acts as a "cellar door" for their handmade Hastings Distillers' gin, infused with local botanicals that Kate, a former winemaker, painstakingly collects, blends and steeps until the formula is perfect.
READ: Waiheke's Culinary Convoy: Meet The Food Truck Operators Shaking Up The Island's Dining Scene
The staff can guide you through a tasting tray when the bar isn't busy or, if you arrive at rush hour, make you the best negroni in New Zealand.
Just don't try and tag them on Instagram: Kate and David are unapologetically low-fi, and find traditional word-of-mouth attracts as much custom as they can keep up with.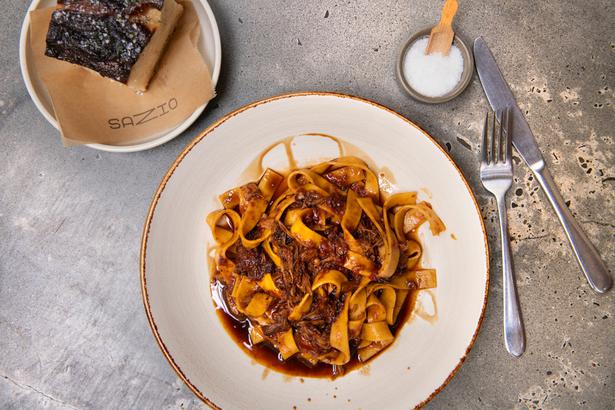 A few doors down is Sazio, a world-class pasta restaurant with great wine and wonderful staff. It's been very busy since lockdown so booking is recommended and, if you get the choice, try to eat at the bar, with a great view of half a dozen busy chefs tipping freshly made pasta into boiling water then draining it and mixing it up in a pan with intense sauce.
For $60 you can get a taste of the menu's best, including a life-changing focaccia with a bottle of local olive oil to pour over it.
You will be very full when you leave Sazio, but the flavours are clean and uplifting so you'll have no regrets. We ordered a bottle of red from the owner's home region of Puglia, but her business partner is from Argentina so you'll find a few South American wines on offer too.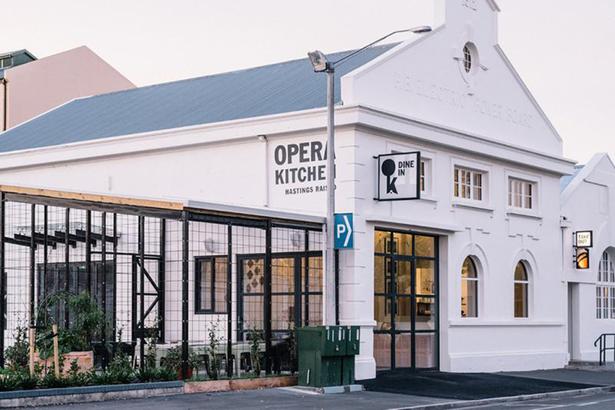 Until this trip I'd only once been out in Hastings after dark and it's a night I'll always remember. I was a young stand-up comic and was booked to play a nightclub where they'd also decided to hold a Halloween dress-up theme on the same evening. If you think doing stand-up sounds scary, imagine doing it to a front row filled with blood-covered psychopaths and zombies (I would like to say I killed, but I died).
The prospects are a little better these days, especially since the opening of the Common Room, a live music and craft beer social club where you can sit in comfort inside or, on a busy Saturday night, spill out into the public carpark, which the council willingly lends out as an after-dark garden bar, complete with food trucks and DJ booths.
READ: What's Shaping Aotearoa's Culinary Scene Now
The crowd is a friendly mix of young and old and it's a perfect place for a nightcap if you're not ready to go home yet.
While there are some new buildings and fit-outs, one of the things I liked best about Hastings was that often businesses would do well at adapting to the older, rundown spaces that inevitably form part of an emerging city.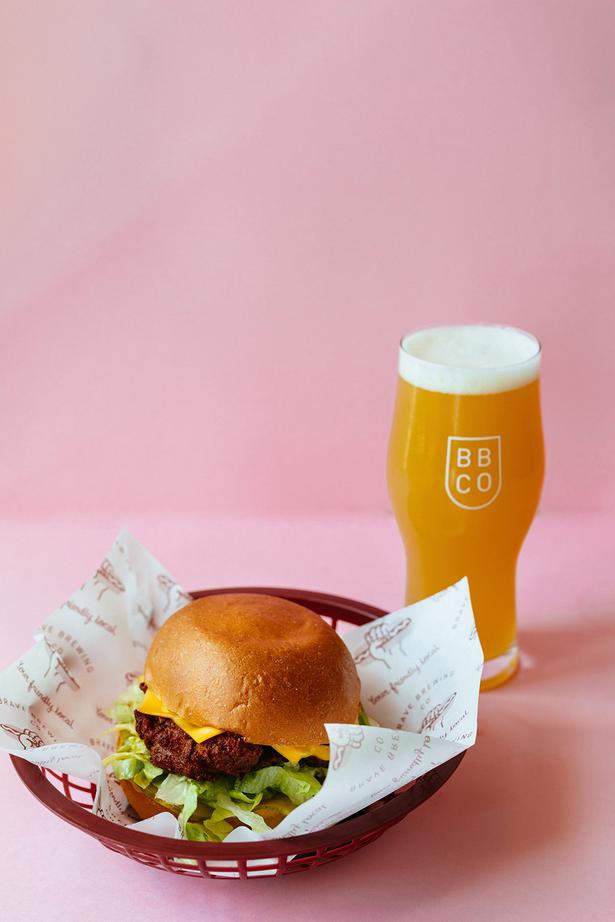 Brunch at Opera Kitchen was fantastic, sitting in a forgotten, ancient building which a couple of large artworks have transformed into a hip, industrial cafe space.
Still feeling the effects of a final, ill-advised drink at Common Room the night before, I immediately ordered the Hangover Fried Rice, a tasty bowl of the good stuff, including pieces of pork belly and a fried egg. The coffee was great and so was a classic lamington with a secret lemon curd-filled centre.
READ: Where To Eat, Drink & Stay In Arrowtown
Daytime is the best time to explore the nearby street blocks, which feature some new public spaces and more good places to eat and drink. Having got your Italian fix at Sazio, Ya Bon has the best of French patisserie across the road.
I liked the look of the hotdogs at Brave, an upmarket craft beer bar, while Funbuns sells contemporary Asian food (on a Friday night they also open up festival-style into a shared space behind the restaurant — another council-supported initiative which brings life to the street).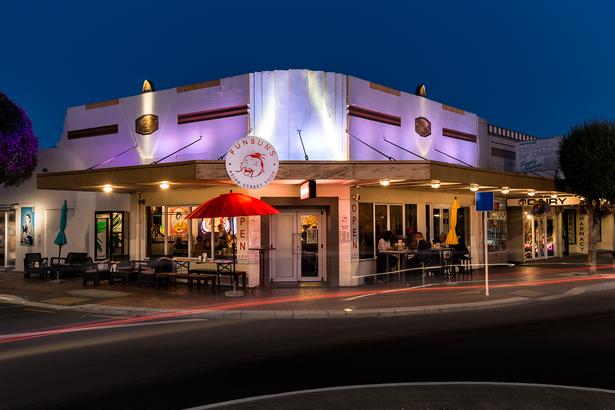 Diagonally opposite that restaurant is Kindred Road, a brilliant interiors shop that would stand up against anything similar on Ponsonby Road. Luxury hand soap-maker Real World also has its flagship store very close by — they're a local business whose product you'll find next to almost every wash basin in the city.
Unfortunately Real World, like most other CBD businesses, was closed when we visited, on a Sunday.
Certain aspects of provincial life will take longer to change but, if you get your timing right, Hastings is no longer Hawke's Bay's ugly duckling.
– Originally published in Viva Magazine – Volume Four
Share this: