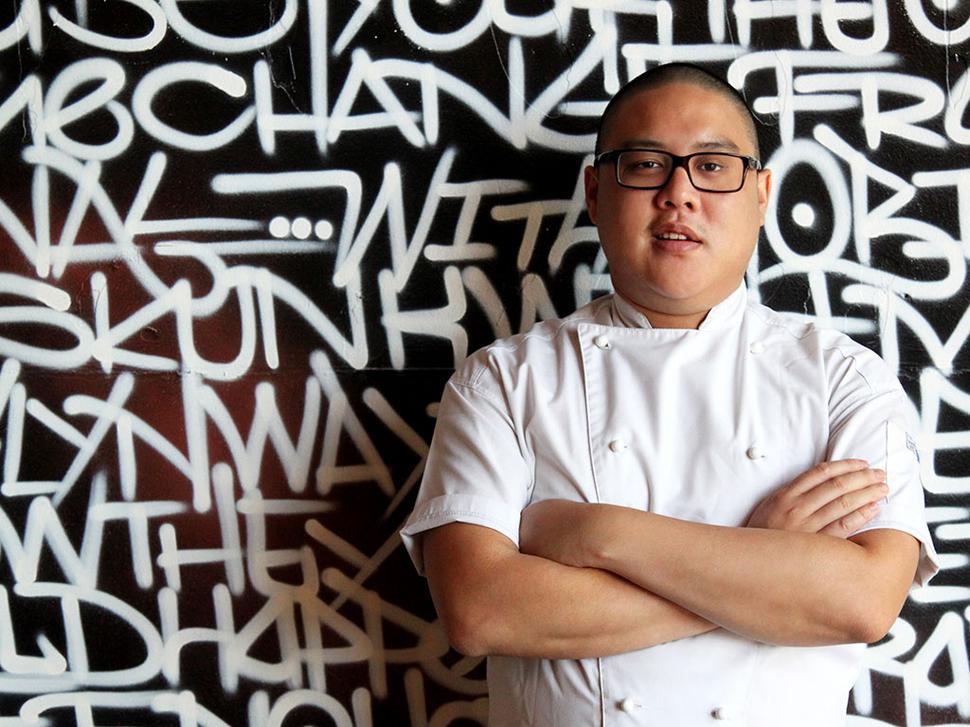 Having the Last Laugh
Sydney chef Dan Hong brings 'fun dining' to Auckland Restaurant Month
Tuesday July 21, 2015
The "stoner's delight" may not be everyone's idea of culinary heaven but Dan Hong's whimsical ode to the munchies is now in its third rendition at popular Sydney eatery Ms G's.
On any given night, almost every table in the Potts Point joint orders the combo of peanut dulce de leche, banana, doughnut icecream, passionfruit curd, marshmallow, pretzel brittle, deepfried Nutella, bacon, potato chips and a Mars Bar brownie.
"I put it on the menu as a joke," says the top chef, who is heading to Auckland for Restaurant Month. "It was the start of the 'dude food' revolution taking over Sydney. It's my most outrageous dish. Over the top, sickly sweet, quite unbalanced."
The same cannot be said of the contemporary Asian dishes he's renowned for, and which he'll showcase at a sought-after event at Cassia, the modern Indian restaurant owned by Sidart's Sid Sahrawat. There, he'll give a taste of Ms G's and Mr Wong, two of the four Sydney restaurants for which he's executive chef (three of them Merivale restaurants owned by Justin Hemmes).
Diners can expect to try Dan's Vietnamese banh mi from Ms G's (pictured above), local crayfish with shallots and the Mr Wong favourite, salt and pepper lamb cutlets.
"Nothing goes on the menu unless I try it, and I'm overwhelmed by flavour and deliciousness," he says.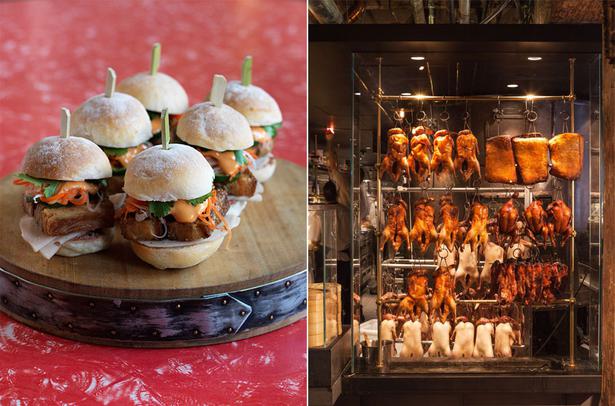 Those are accolades regularly levelled at the 2 Hat modern Cantonese Mr Wong (Best New Restaurant 2014), his newest and largest hot spot, famous for its Chinese roasted duck, dim sum and dumplings.
When self-appointed arbiter of taste Kanye West came for lunch while Downunder, he brought wife Kim Kardashian for dinner the next night. The key to Dan's success has been finding the middle ground between special occasion and casual dining — all wrapped up in a cool interior.
Ms G's has a neon pink door and graffitied wall, art adorns the walls at El Loco, a Mexican cantina in Surry Hills and, at Papi Chulo's, a South American, Canadian- and Asian-influenced eatery at Manly wharf, you can admire a tasteful mishmash of southern style while gnawing on smokehouse meats and seafood.
"They're the type of restaurants I want people to come to every day," he says. "It's never formal. I wouldn't say it's shorts and thongs casual, but it's all about fun, eating delicious food and having a great time."
That goes for behind the scenes too. He's not one to subscribe to the Gordon Ramsay style of leadership, even if his desire to remain his naturally affable self is quite different to the way he cut his teeth.
Chefs are not as "hard core" as they used to be, Dan reckons. When he trained in several of Sydney's top fine-dining establishments — Marque, Tetsuya's, Bentley, Longrain — it was the expected thing to be yelled at, belittled and made to work 80 hours a week.
"It was like an army. But it doesn't work like that anymore. The fact is, there are less chefs around. So you've got to really develop relationships, try and nurture them and mould them into being the best they can be."
Life was a little easier back when he was a dishwasher and waiter at his mother's Vietnamese restaurant. Once he learned the art of fine dining, he forged his own signature style, his twist on traditional cuisines just different enough for him not to refer to Mr Wong as a Cantonese restaurant.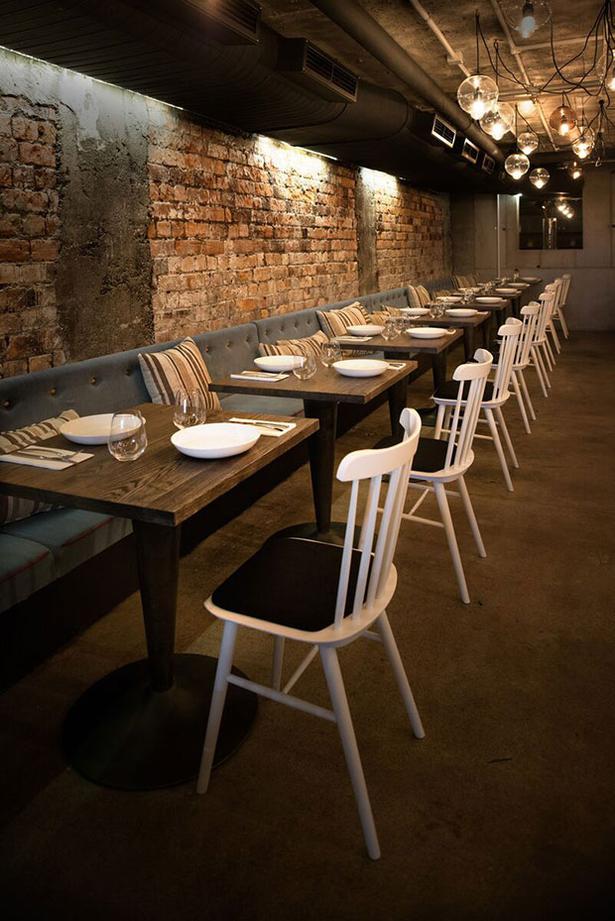 Among his modernised classics are his take on sweet and sour pork — without capsicum and pineapple. Instead, he'll braise the pork hock in stock, debone and press it, cut it into cubes, deep-fry it and add a secret sauce. He makes his own version of tofu — steaming it in a bowl and spooning over a spicy pork mix sizzled in the wok.
Even the delicacy of shark fin soup has had a rethink, after Dan watched a documentary on the controversial practice of shark culling, deciding never again to eat or serve it. Instead, he uses an alternative "fin" made from seaweed with the texture of agar.
And what do the older generation think of him messing around with their favourites?
"A lot of older Chinese come and love it. You have to come with an open mind."
One of the most satisfying nights of his career was when the head chef from Melbourne's renowned Cantonese and Szechuan restaurant the Flower Drum dined at Mr Wong.
"For him to come in and try my style of Cantonese and love it was just amazing."
Lately, Dan's noticed Sydney chefs embracing fermentation, making their own misos and cooking over wood and charcoal. But he's more interested in experimenting with exotic ingredients than following food trends.
For instance, truffles are growing in abundance in Western Australia so they're buying them for Mr Wong's special truffle fried rice. He also makes a signature black pepper crab using kampot pepper from Cambodia, which he first spotted Rick Stein eating on TV. "It's so much more fragrant."
There's only one trend he's recently embraced, and it might seem an odd one for someone who came up with that decadent dessert.
But having embraced healthy eating, swapped his white rice for brown and started working out, he's now "skinnier" than ever, having lost 13kg in six months. Not that this will stop him from opening yet another restaurant next year.


10 DAYS UNTIL AUCKLAND'S BIGGEST MONTH OF DINING
Restaurant Month returns to the Heart of the City in just 10 days, so now's the time to make a month of dining dates at your favourite central city restaurants and make the most of the 100+ special menus on offer.
A Taste of Mr Hong is part of the Chef Dining Series, which also features:
• A Taste of Matterhorn: Past and Present at Matterhorn
5 August, tickets $220 + BF including 5 courses, matching wines and live performance
• A Taste of Marque at Clooney
12 August, tickets $300 + BF including 5 courses, amuse-bouche and matching wines
• 19 August, A Taste of Federal St at MASU
26 August, tickets $220 + BF including 4 courses and matching wines
Plus there are over 30 delicious foodie events for every palate and wallet during the month. For all of the details, go to heartofthecity.co.nz.
Share this: