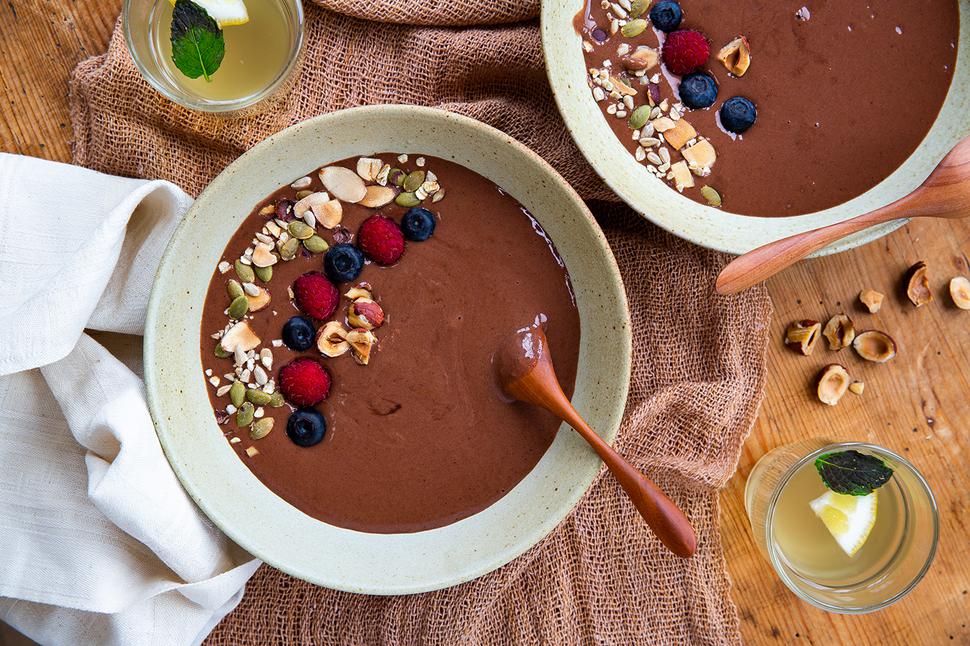 Healthy Chocolate Smoothie Bowls Recipe
Sate your chocolate cravings with these good-for-you bowls full of sweet — and surprising — produce
Sunday March 21, 2021
This is great any time of day. Everybody has a different idea of what kind of bowl to serve this in. Mine is usually big and I top the contents with plenty of muesli for crunch.
CHOCOLATE SMOOTHIE BOWLS
Serves 1-2
½ cup mashed yellow pumpkin
1 frozen banana
2 Tbsp runny honey
1 Tbsp raw cacao powder
1 cup almond milk (or other)
2 Tbsp toasted muesli and fresh fruit of your choice, to serve
1. Place the pumpkin, banana, honey, cacao and milk in a blender, whizzing until smooth.
2. Serve in bowls topped with toasted muesli and fresh fruit.
Share this: