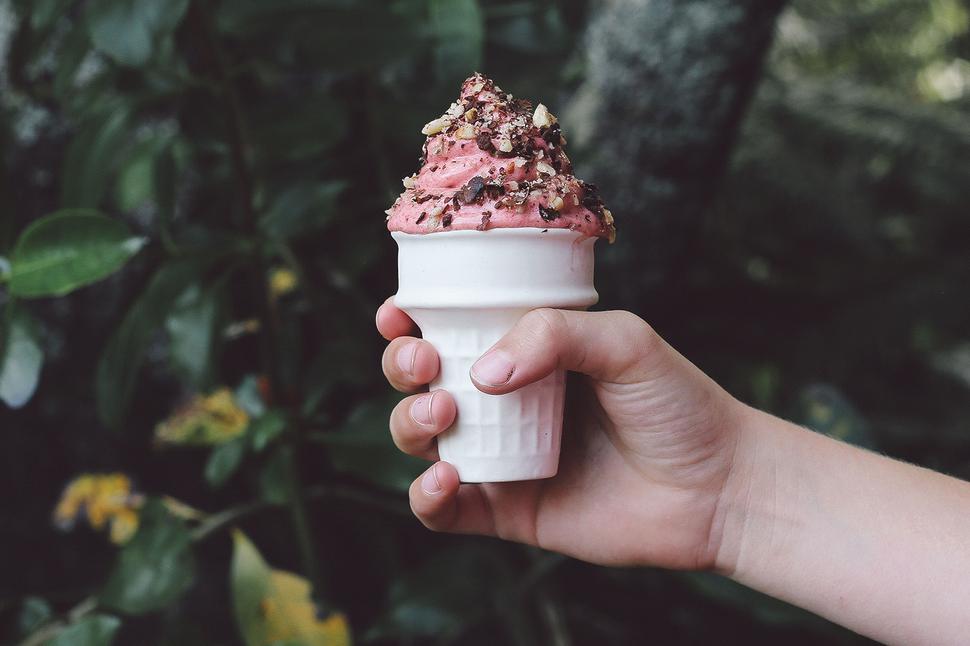 Healthy Rocky Road Ice Cream Recipe
Eleanor Ozich turns a kid-favourite ice cream into a nourishing dessert that's velvety smooth and tastes heavenly
Thursday Nov. 2, 2017
Say hello to my healthy recipe for rocky road ice-cream. Naturally sweetened with banana and strawberry, this nourishing dessert is smooth, luscious and velvety - just as it should be. It's also simple to prepare, and the salted hazelnut and chocolate 'cookie' crumb, elevates it to something a little fancy. The best part? You don't need an ice-cream machine to make it.
HEALTHY ROCKY ROAD ICE-CREAM
Serves 4
Ice Cream
1 punnet of strawberries, hulled and sliced in half
6 ripe bananas, sliced into rounds
¼ cup coconut cream
Salted Cookie Crumb
¾ cup dates, pitted
1 Tbsp (heaped) cocoa or cacao powder
½ cup toasted hazelnuts, crushed
A pinch of sea salt
1. Place the strawberries and banana slices into a container, and freeze for at least 6 hours, or overnight.
2. To make the crumb, place the dates and cocoa in a blender or food processor, and pulse until the mixture resembles breadcrumbs. Transfer the mixture to a small bowl, along with the crushed toasted hazelnuts and sea salt, and stir to combine.
3. Remove the frozen fruit from the freezer, and place into a blender or food processor, along with the coconut cream. Pulse until the mixture is the texture of soft-serve ice cream, scraping down the sides using a spatula if necessary. If the ice-cream isn't blending well, wait a minute or so for the fruit to thaw slightly, then try again until you get the right consistency.
4. Serve immediately with a generous sprinkling of the crumble.
Share this:
More Food & Drink / Recipes