Healthy Snacks to Make at Home
Megan May of Little Bird Organics shares some easy ideas for healthy snacks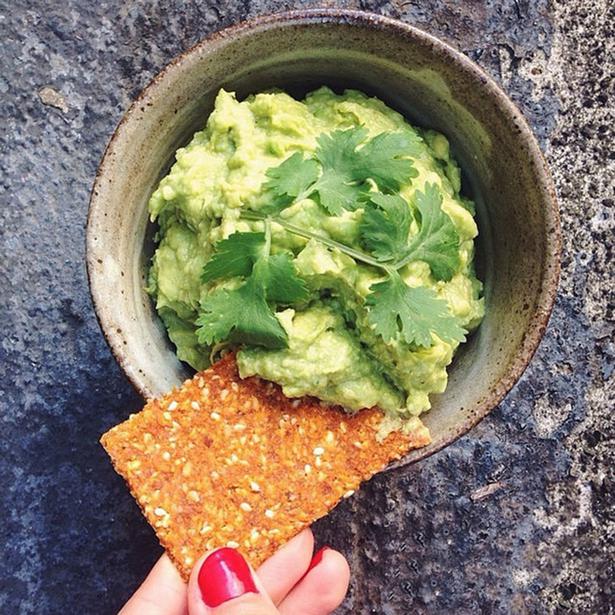 Thursday Oct. 15, 2015
Crudite
One of the original healthy snacks, the crudite is looking a whole lot more fashionable these days with bunches of baby vegetables gathered from the farmers market like radishes, turnips, courgettes and coloured carrots spread about a bountiful bowl of homemade cultured cashew cheese dip. Great to share with friends.
Chocolate-dipped medjool dates
Sweet and chewy like a caramel chocolate treat, you would never know these might be good for you. Great for the kids and as an after dinner sweet treat. Grab yourself some medjool dates, remove the pits, then fill them with half a teaspoon of tahini or almond butter. Now dip them in some melted raw chocolate and place on a piece of parchment paper. Store in the freezer.
Spiced nuts
Spice up your activated nuts with a little garam masala. Take your soaked nuts and place them in a bowl with a few pinches of salt, coconut sugar and some garam masala or other curry powder and either dry in a dehydrator or in your oven on its lowest setting. Eat them as a bar snack with a pint of kombucha or sprinkle them over salads.
RECIPE: Little Bird's Raw Cacao and Raspberry Cupcakes
Banana almond ice cream
You may not consider ice cream a healthy snack, but when it tastes this good and all it contains is frozen bananas, ice and a tablespoon of almond butter all whizzed up in your blender - you know you're onto a good thing. So snack away!
Pea and broad bean guacamole
Jazz up your guacamole with the sweetness of fresh spring peas and broad beans. Not only is this giving you a whole lot of good vitamin E-rich plant fats that will get your skin glowing, it also packs a good hit of protein. Get out the organic corn chips or lettuce cups and dig your way into this delicious guacamole before hitting the gym.
Megan May is one of the guests at the Viva Sessions Food Evolution event. If you haven't already booked your tickets, don't delay - the first night is sold out.
Share this:
More Food & Drink / Recipes