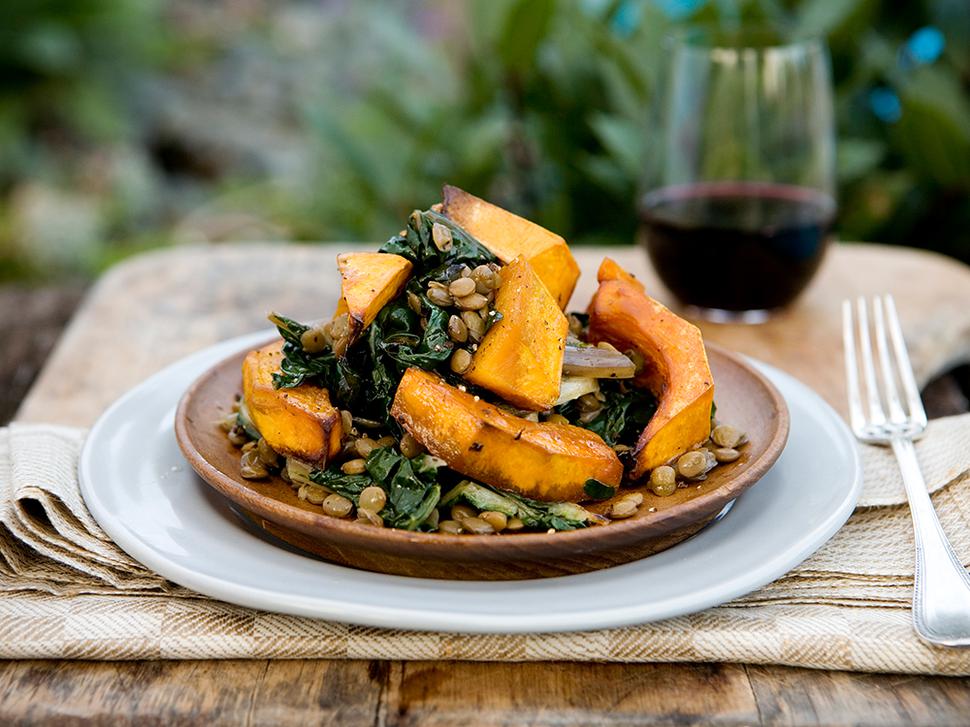 Hearty Winter Salad Recipes That Will Seriously Satisfy
For those who hate salads — these recipes will have you converted
Monday June 4, 2018
Silverbeet with Pumpkin, Pine nuts and Lentils
Sweet chunks of roasted pumpkin pair with filling lentils and nuts in this delicious salad. Silverbeet, an often forgotten vegetable, is also a champion of this dish — showing that even the most simple ingredients can be transformed into a sophisticated side. 
Fennel Roast Chicken Salad with Smoked Paprika Couscous
This hearty recipe shows that salad isn't just lettuce and no substance. Juicy fennel roasted chicken is paired with warming couscous salad and seasonal winter veges. Serve with lemony dressing and prove your resident salad-snubber wrong.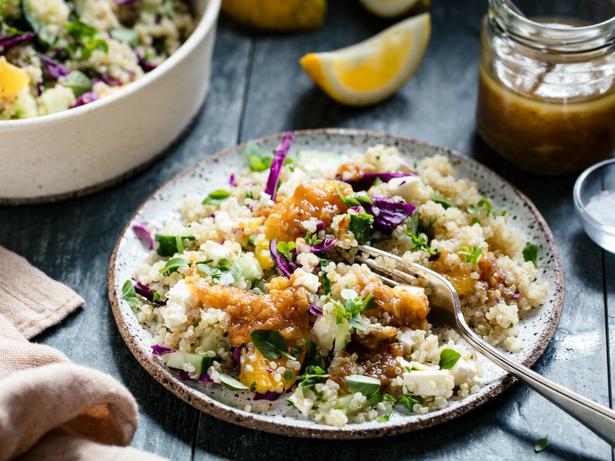 Citrus Quinoa Salad with Lemon Dressing
An array of sweet, sour and tangy flavours combine in this lively winter salad. Enjoy as a vegetarian side or top with grilled chicken or pan-fried fish for a more substantial meal. 
Three-Rice Salad With Lentils and Roasted Vegetables 
Ima Cuisine's Yael Shochat has created a winner with this rice salad recipe. Three different kinds of rice, green lentils, plenty of herbs and nuts means this salad is both flavourful and gluten-free.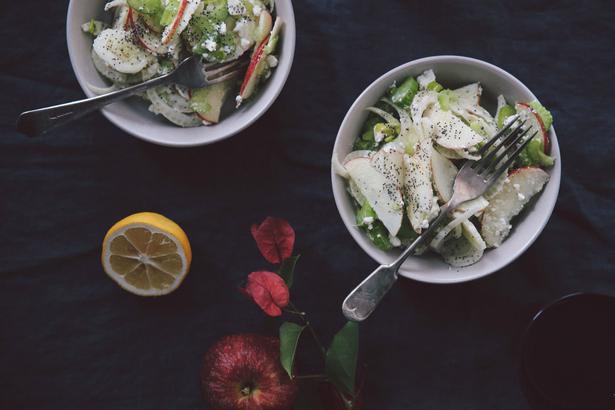 Salty feta, sweet apple and crunchy fennel makes for a cheerful winter combo. Photo / Eleanor Ozich

Winter Salad of Fennel, Apple and Feta
It's hard to imagine a more refreshing salad than this in winter, or any time of year, for that matter. The combination of salty feta, sweet apple and crunchy fennel makes for a wonderfully cheerful salad that's fresh and invigorating.

Massaged Kale Salad with Ricotta and Garlic
Massaged...kale?! This salad packs a flavour punch thanks to this clever dressing absorbing technique and has a fantastic hit of garlic and chilli. Top with beautifully creamy ricotta and sprinkle with toasted pecans.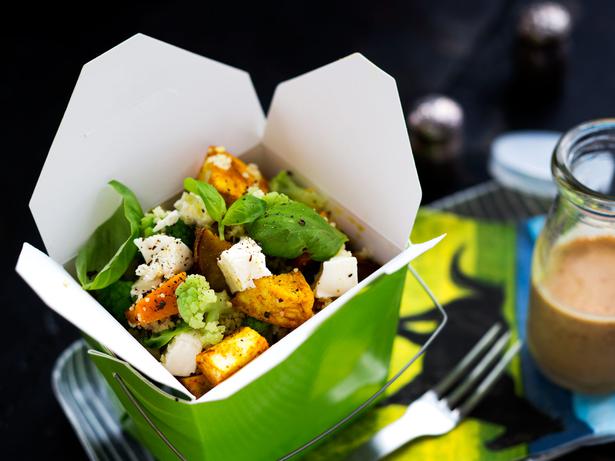 Roasted vegetables with an incredibly addictive almond dressing. Photo / Babiche Martens

Winter Roast Vegetables with Almond Dressing
This almond dressing is seriously addictive and will have you making any excuse to roast vegetables so you can get drizzling. 

Panzanella with Oregano and Anchovies
Yes, salads made out of bread count as salads. Try this one with tomatoes, lentils to make it a little more substantial, and a small handful of roasted seeds for a toasty crunch.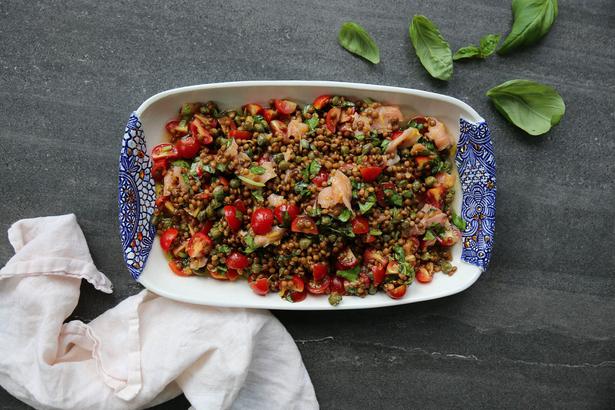 Eleanor Ozich's herbed lentil salad with salmon and preserved lemon. Picture / Eleanor Ozich

Herbed Lentil Salad With Salmon and Preserved Lemon
Try this punchy salad recipe with herbs, lentils, smoked salmon, and add whatever vegetables you have on hand.

Sorghum Salad with Portobello Mushrooms and Lemony Paprika Vinaigrette
Sorghum, the latest grain to reach superfood status, makes a fantastic base for this comforting salad. Toss with sheep's feta, grilled mushrooms and lemony paprika vinaigrette for a simple side dish or vegetarian main.  
Share this:
More Food & Drink / Recipes