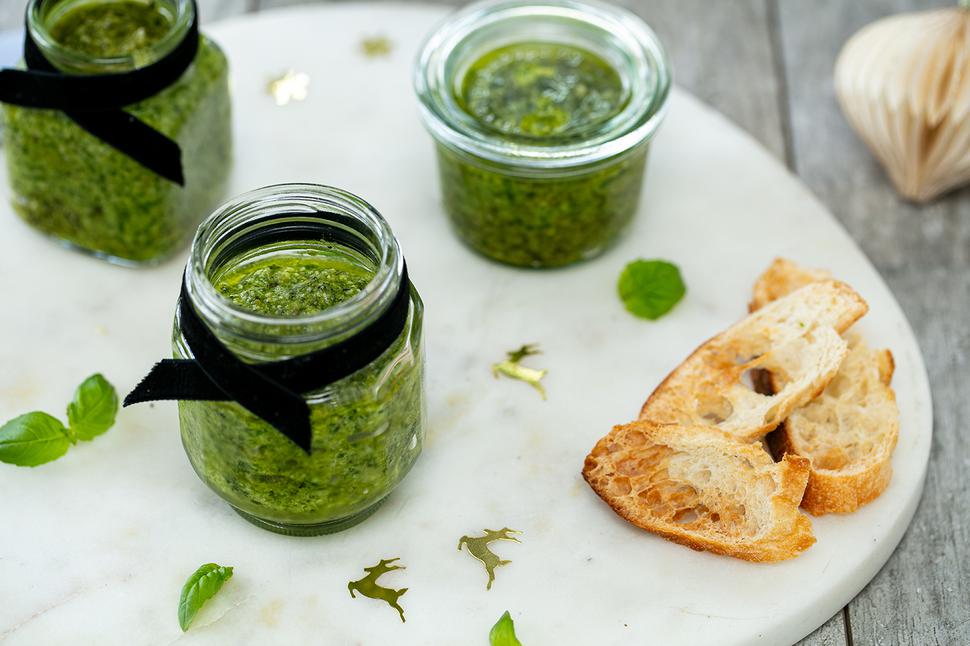 Hemp & Basil Pesto Recipe
Seal this sauce in jars and liberally gift away
Friday Dec. 4, 2020
A jar of pesto is one of the most delightful — and useful — gifts to receive during the festive season. Add a generous dollop to a cheese platter, use it to top crispy crostini or toss through spaghetti for a quick-smart dinner.
HEMP AND BASIL BESTO
Makes 1 ½ cups
2 cups basil leaves
1 clove garlic
1 cup grated parmesan
1/3 cup hemp seeds
½ cup roasted pine nuts
2 Tbsp lemon juice
½ cup olive oil
1. Into a kitchen processor place the basil, garlic, parmesan, hemp seeds, pine nuts, lemon juice and olive oil. Blitz until well combined. Scrape down the sides to get every last bit.
2. Store in small jars ready to gift.
Share this: