Herb Dressing Recipe
This dressing is a delicious standby over the entertaining season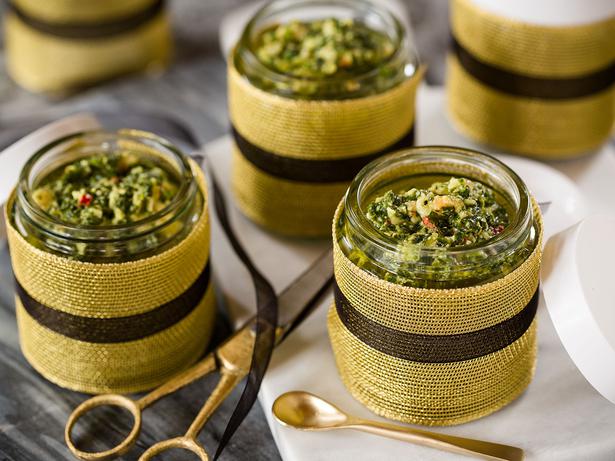 Friday Dec. 2, 2016
It is always a pleasure to give — and receive — a truly useful present at Christmas, and this herb dressing is just that. It's great to have on standby over the entertaining season because it's so versatile. Put it on an antipasto platter, toss through hot boiled new potatoes, or use to dress a salad.
Herb Dressing
Makes 5 small jars
1 ½ cup parsley, roughly chopped
1 ½ cups coriander leaves, roughly chopped
2 cloves garlic
1 red chilli, chopped finely
2 Tbsp capers
Zest of 1 lemon
½ cup lemon juice
½ cup olive oil
Salt and pepper to taste
1. Into your kitchen processor or blender place the parsley, coriander, garlic, chilli, capers lemon zest and juice. Blitz until well mixed, then add the olive oil and continue to blitz.
2. Season with salt and pepper. Spoon into small jars and store in the fridge.
Share this: