Experience the Pop-Up Celebrating The Versatility of Whisky
Visit Chivas Regal ambassador David Wallace and mixologist Logan Demmy's secret whisky pop-up, The Chivas Club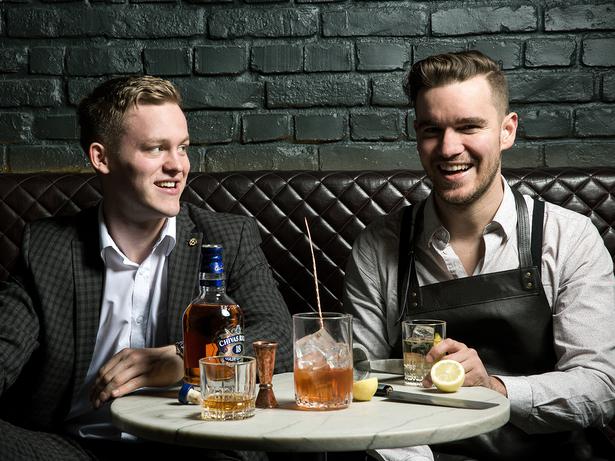 Wednesday Oct. 25, 2017
This November, you have a chance to experience a speakeasy that's popping up in central Auckland for a limited time, and is set to serve a blend of old and new cocktails featuring celebrated Chivas Regal Whisky.
It's all very mysterious: you book a ticket and wait until the day of your visit, when you'll be texted with details of the otherwise-secret location.
When you arrive, you'll be guided to a hidden room where you can enjoy immersive and interactive whisky tastings, inspired cocktails, delicious food, and activities such as pool, with even more set to be revealed when you visit.
WIN: Tickets to the Chivas Club Pop-up
Chivas Regal ambassador David Wallace (pictured on left) from Scotland says the brand is "synonymous with style and substance" and he's looking forward to leading guests through bespoke tastings.
"The Chivas Club is a special place that brings people together to share stories, discover new friendships and drink some world-class whisky."
Award-winning mixologist Logan Demmy (on right) has put together the cocktail list, which showcases the versatility of whisky.
You can have your whisky Old Fashioned, or in a Sour, but there will also be bright ideas such as the Chivas Collins, made with Chivas 12 with a bit of lemonade, soda, green apple and lemon.
READ: Nine Things You're Doing Wrong at a Cocktail Bar
"You get these really light, fresh flavours, it's not obtrusive and it doesn't scream Scotch whisky — it's quite refreshing," explains Logan. There will also be cocktails served with sides of juice or flavoured ice, which you can add depending on how you prefer your drink.
"The Chivas Club's really about creating a unique experience and giving consumers a new and interesting way to engage with Scotch whisky, in a modern, secret space," Logan adds. Count us in.
• Tickets are $30 for two cocktails, plus food and entertainment, and are on sale now for sessions on November 8, 15 and 22. To book, visit iTicket.co.nz
Share this:
More Food & Drink / Wine & Drink