Hisham Assaad's Armenian Spicy Sausages (Soujok)
Use the sausages for these hot-dog-style sandwiches or serve with fries, fried eggs or roasted vegetables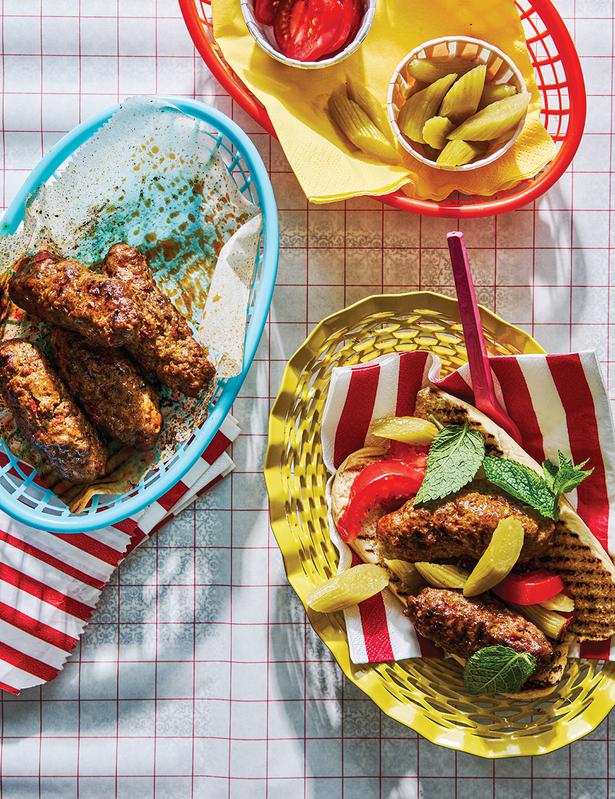 Wednesday Dec. 22, 2021
Armenians expelled from their homeland over a hundred years ago took refuge in the Levant, between Syria (mainly Aleppo), Lebanon and Palestine.
While they preserved their culture and language, they started to merge their cooking with the produce from the lands they settled in. This cultural marriage created the Aleppo-Armenian style of cooking that in Lebanon we know as Armenian food.
Bourj Hammoud is one of the neighbourhoods on the outskirts of Greater Beirut and home to a large Armenian population.
There's a small shop there called Mano that makes the most popular Armenian cured meat products: soujok (a large spicy sausage), maqaneq (small sausages flavoured with warm spices and pine nuts) and basterma (spiced air-dried cured meat). I've loved it since I used to visit with my aunt when I was about fourteen and it was always one of the places to stop at to grab the best soujok sandwiches, along with its nearby rival, Bedo.
Prepare this recipe by mixing the meat with the spices and leaving it in the refrigerator, covered, to marinate – the longer the better for the best flavour. Use the sausages for these hot-dog-style sandwiches or serve with French fries, fried eggs or roasted vegetables.
ARMENIAN SPICY SAUSAGES RECIPE
(Soujok)
Makes 12
800g finely minced beef
3 garlic cloves, minced
3 Tbsp red pepper paste*
For the Soujok Spice Mix
½ tsp allspice
1½ tsp white pepper
1 tsp black pepper
1 Tbsp ground cumin
2 tsp salt
¼ tsp ground nutmeg
1½ Tbsp garlic powder
1½ Tbsp paprika
1½ Tbsp dried chilli (red pepper) flakes
1½ Tbsp ground fenugreek
To serve
Hotdog buns, split
Tomatoes, sliced
Gherkins or wild cucumber pickles, sliced
1. In a large bowl, combine the beef, garlic, red pepper paste and spice mix and work with your hands until well combined. Leave to marinate in the fridge for a few hours, or ideally overnight, even up to 36 hours, to develop the flavour. Shape the soujok mixture into 10cm (4 in) sausages.
2. Heat a splash of olive oil in a shallow frying pan (skillet) over a medium-high heat. Fry the sausages until browned on all sides and cooked through.
3. To serve, lightly grill (broil) the hotdogs buns on a grill pan, so that they have some lovely grill marks on them. Fill the buns with the cooked soujok and slices of tomatoes and pickles.
* A mixture of red capsicum and tomato, available from Turkish and Mediterranean grocers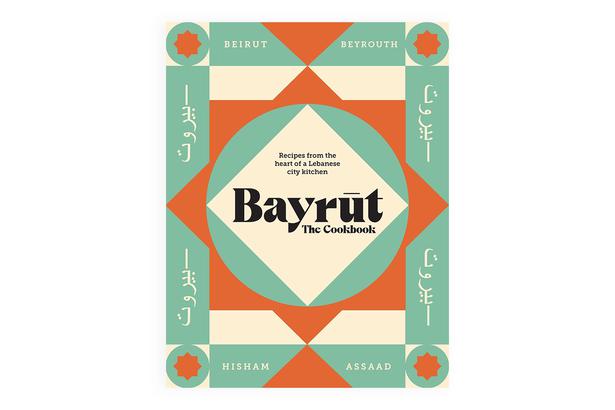 Recipe extracted from 'Bayrut: The Cookbook' by Hisham Assaad, $65, Smith Street Books.
Share this: