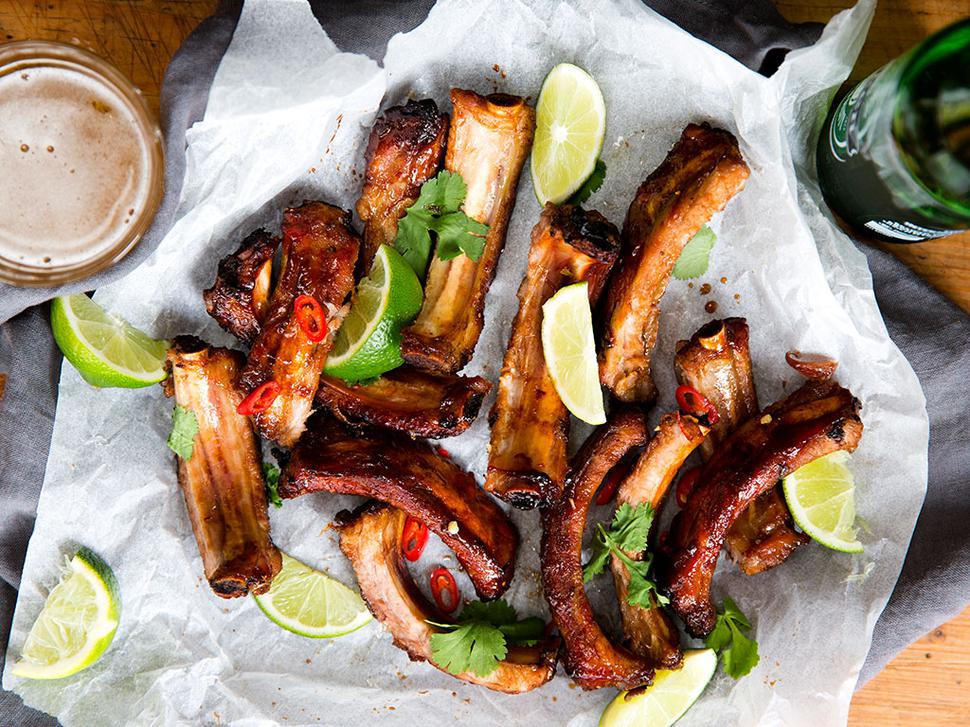 Hoisin Pork Spare Ribs Recipe
Try this finger-licking and fun dinner option
Thursday April 16, 2015
HOISIN PORK SPARE RIBS
Serves 4
• 1.5kg pork spare ribs
• ½ cup hoisin sauce
• 2 Tbsp honey
• 2 Tbsp soy sauce
• 1 Tbsp grated ginger
• 2 Tbsp chopped coriander
• 1 red chilli, chopped finely
• 2 limes, quartered to serve
1. Preheat oven to 180C.
2. Cut the spare ribs into sets of 2 or 3 depending on the size and place in a large flat dish. In a small bowl combine the hoisin, honey, soy, ginger, coriander and chilli. Pour the mixture over the ribs, stirring well to ensure they are coated all over. Leave for at least 30 minutes.
3. Place the ribs in a lined baking dish. Cook in the oven for 20 minutes, toss them around and continue to cook for 30 minutes until golden and cooked through.
4. Serve hot with lime wedges.
Share this:
More Food & Drink / Dinner