Holiday hosting secrets from the experts
Simplify the festive season with these tips from Auckland's best chefs and committed gourmands.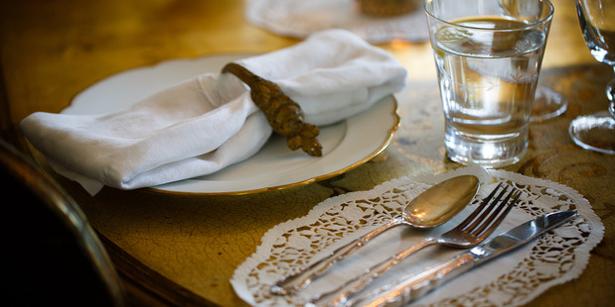 Friday Dec. 5, 2014
DON'T FORGET TO... 
• Order your Christmas turkey and ham so all you need to do is pick them up Christmas week. Angela Casley, Viva Recipe Editor.
• Begin Christmas morning with a nourishing breakfast. This will help to kicktart your metabolism, and ensure you don't overeat later in the day. It is also important to drink plenty of water and herbal tea to keep you feeling hydrated. I like to add a little lemon or apple cider vinegar to my water, which is wonderful for digestion.Eleanor Ozich, Petite Kitchen, viva.co.nz contributor.
• Buy quality seasonal produce. It always wins over out-of-season and low-quality goods. Michael Meredith, Meredith's Restaurant

RECIPE: ELEANOR OZICH'S BRAZIL NUT TRUFFLES WITH DATES AND ORANGE ZEST
These truffles make for a beautiful home-made gift, or an alternative to the usual sugar-laden treats.
Makes around 15 truffles. 
• 1 cup brazil nuts*
• 1 cup medjool dates, pitted
• ½ cup cocoa or cacao powder
• Zest of two oranges
• Juice of half an orange
• Extra cocoa powder to coat
*Most types of nuts will work well.
1. Place brazil nuts in a food processor, and process until ground into a dense flour. Add remaining ingredients, and continue to process until the mixture starts to come together like a dough.
2. Use your hands to form small balls. You can dip your hands in water to prevent the mixture from sticking.
3. In a separate bowl, add the extra cocoa powder. Roll the balls in the cocoa until just coated, then transfer to a plate. Place in the fridge for at least half an hour to set.
4. The truffles can be kept at room temperature, but I find they are best kept in the fridge until serving. Will keep for 3-4 days. 

SAVED BY SNACKS
Our household is constantly grazing, so there are always cold meats, pickles, breads and home-made dips floating around in between meals. This is also helpful if you have a passionate family like ours, as it helps to avoid hangry arguments.Damaris Coulter, Coco's Cantina

PLAN AHEAD
Any kitchen stress felt on the big day is almost entirely dependent on the amount of preparation you did or didn't do the day before. Think of restaurant chefs, why do they start work at 10am when their first table bookings aren't until 7pm? Preparation and planning make for a graceful and calm host! Nici Wickes, Viva Food Editor
Get the family involved and delegate. This minimises any unnecessary stress and then, on the day, you can host and be free to entertain. Michael Meredith
Design a menu that can be prepared in advance so you have as little as possible to do on Christmas Day. Making use of your barbecue is also a good option as it keeps the house cool and leaves plenty of space for cooking a few morning canapes. Josh Emett, Ostro
If you are roasting a duck this year place it on a rack above a tray to catch the fat as it's rendering out of the duck. Pour the fat into a jar along with a bay leaf, cool and store in the fridge for later use - perfect for making duck fat roast potatoes. Nic Watt, Masu

CHRISTMAS SHOPPING LIST - WHAT STRESS?
• Decide what you're going to cook with simplicity in mind, and then play to your own strengths in cooking rather than trying to impress which may result in a disaster. It also helps to know some of your guests' favourite dishes! Michael Meredith
• Relax! Don't be too hard on yourself and remember that the festive season is all about balance. I love to go by the 80:20 principle. I try to eat healthily 80 per cent of the time, and still enjoy delicious treats on special occasions. Eleanor Ozich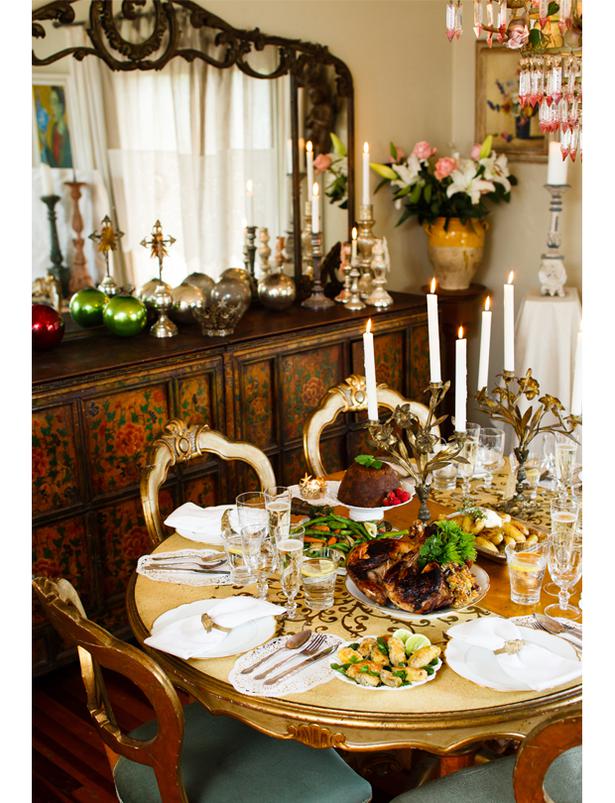 KEEP THE TRADITION, LOSE THE RIGOUR
• We skip the traditional Christmas lunch in exchange for a Christmas barbecue. It's more relaxed, fun for everyone and makes sense when you're living in the southern hemisphere. Sid Sahrawat, SidArt and Cassia
• Christmas means different things to different people. For some it's a religious celebration, to others it's about family and for the rest of us it is a time to relax and have a holiday with the people we love. Make sure you are spending your well-earned break with people you enjoy, people who make you feel good about yourself and people who make you happy. Don't let it be a stressful time, because it really doesn't have to be. Be where you want to be, with who you want to be with. Damaris Coulter
• Skip the traditional turkey for a duck or two, you can still have all the trimmings. Duck is faster to cook and retains more moisture for better eating. Sid Sahrawat 

RECIPE: NIC WATT'S MISO MAYONNAISE
• 1 free range egg yolk
• 2 Tbsp white miso
• 1 cup olive oil
• Juice of one lemon
1. Place the egg yolk and miso in a bowl and lightly combine.
2. Add the olive oil in a slow stream, whisking as you go to emulsify the mixture.
3. Season with lemon juice and place in a small bowl ready to serve.

MUST DO:
• I order a 5kg box of cherries from Orchard Fresh at Cromwell to be delivered just before Christmas. Angela Casley
• Stock up on condiments. Everybody normally goes to town in the meat department during the festive season, so I like to make sure I have a good arsenal of sauces and chutneys on hand to take that joint of meat to the next level. It's easy to forget about delicious extras when all focus is around what's in the oven.Tom Hishon, Orphans Kitchen

HOLIDAY STANDBYS
• I like to have a home-made panforte on hand, it is perfect for unexpected visitors over the festive season. ­Angela Casley
• Don't forget about le fromage. A soft goat's cheese can make a fantastic dessert hidden under layers of sliced strawberries, dressed in elderflower cordial and baked white chocolate. Tom Hishon

WISE WORDS
"Never make gravy without sloshing a bit of wine into it - it tastes like effort." Nici Wickes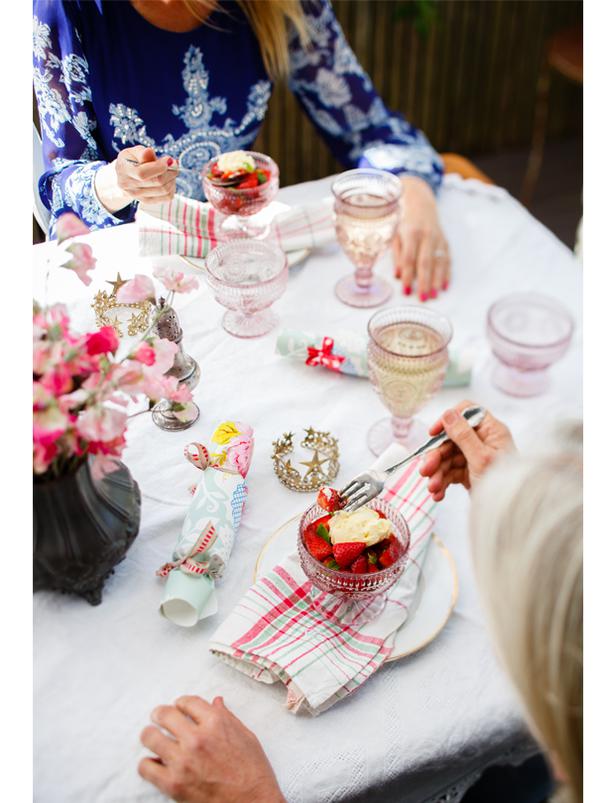 SUSTAINABLE SANTA
We have a family secret Santa for Christmas each year and we all spend between $50-$100 on our allocated person. The only catch is, it has to be a sustainable gift, either locally made, second-hand or from a shop that is owner operated. It's great to support local creatives in your neighbourhood. Damaris Coulter

RECIPE: NICI WICKES' ORANGE, GOLDEN RAISIN & CARDAMOM STEAMED PUDDINGS
Makes 8 small (75-100ml) or 4 larger, one-cup puddings
• 4 tsp butter (for greasing cups)
• 8 tsp honey
• 120g butter, softened
• 2/3 cup brown sugar, loosely packed
• 2 eggs
• 2 tsp vanilla essence
• 2 Tbsp brandy or rum (optional)
• ½ cup flour
• 1 level tsp baking powder
• ¼ tsp baking soda
• 1 tsp dried ginger
• ½ tsp ground cardamom
• 1 cup golden (or regular) raisins
• ½ cup almond slivers,
• Zest from two oranges
1. Generously butter eight small espresso cups (or 4 teacups), and dab a teaspoon of honey at the bottom of each.
2. In a bowl, beat butter and sugar together until light and fluffy. Add eggs, vanilla essence and brandy or rum if using. Continue to beat until well combined. Don't worry if it looks curdled.
3. Add flour, baking powder, baking soda, spices, raisins and almonds and stir through. Lastly, add the orange zest. Stir to make sure that all dry ingredients are well mixed in.
4. Pour or spoon mixture into prepared cups to about two-thirds full. Cover with a square of foil or baking paper and tie tightly with string to seal.
5. To steam: Place a folded paper towel in a large saucepan - trust me, this stops the annoying knocking noise as the puddings simmer - and place the cups in the pot, on the paper towel. Fill saucepan with water until it comes up two-thirds of the side of the cups. Cover and rapid-simmer for 20 minutes if using smaller cups, 30 minutes if larger.
6. Remove cups and serve topped with whipped cream and orange zest.
Share this:
More Food & Drink / Recipes