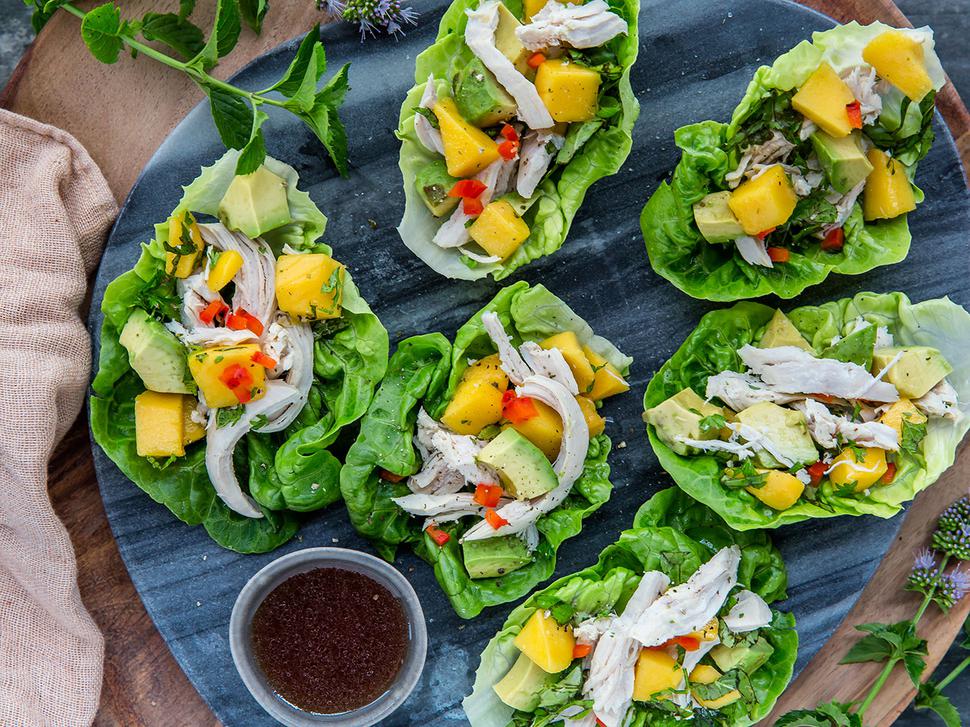 Holiday Meals To Please a Crowd
Avoid kitchen induced stress this summer with these fresh and fun dishes
Tuesday Jan. 9, 2018
Chicken, Mango and Avocado Salad
Try this refreshing summer salad while mangoes are large, sweet and super juicy. 
Barbecue Prawns with Lime
Prawns are always a hit on the barby. These are marinated in bright Asian flavours and finished off with a fresh squeeze of lime.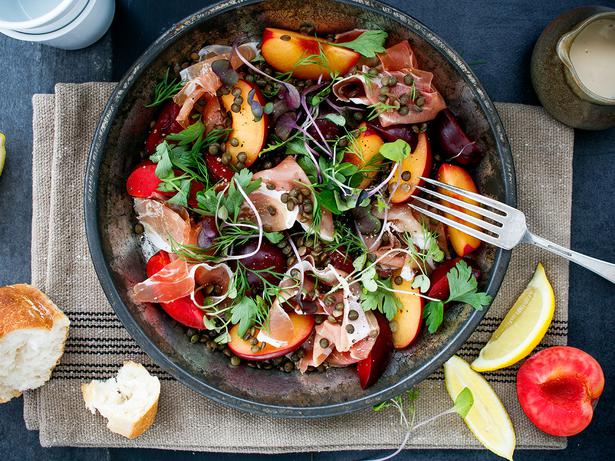 Lentil Salad with Prosciutto and Plums
Green lentils, salty prosciutto and fresh herbs are combined with the summer best plums in this delicious salad.
Petite Kitchen's Jamaican Jerk Chicken
This fabulously fragrant chicken is marinated in a punchy Caribbean-style sauce full of warm and delicious spices.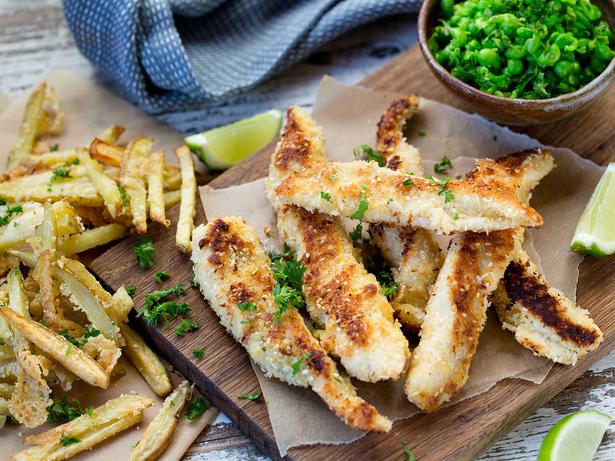 Warning: these parmesan chips are addictive. Picture / Supplied.

Coconut Fish with Parmesan Chips
Who can resist fish and chips? To lighten the crumb and for a tropical flavour add coconut. 

Barbecue Pork Belly Tortilla
Get the barbecue up and running with this tortilla recipe.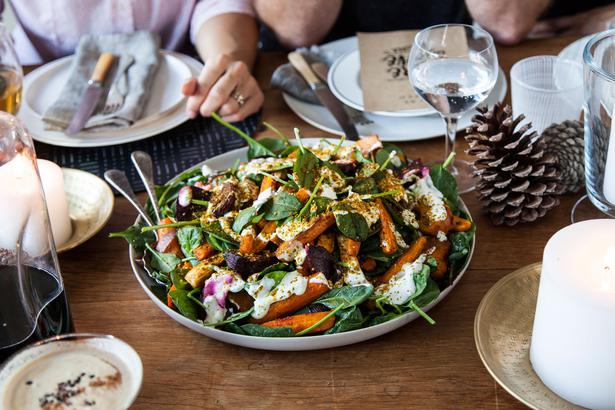 Roasted vegetables come to life with this yoghurt dressing and dukkah. Picture / Supplied

Annabel Langbein's Roasted Vegetable Platter
This is a colourful accompaniment for meats or fish or a delicious lunch or light meal all on its own. 

Baked Fish with Fennel, Peppers and Feta
Enjoy the sweet Mediterranean flavours in this baked fish recipe.

Petite Kitchen's Jamaican Jerk Chicken
This fabulously fragrant chicken is marinated in a punchy Caribbean-style sauce full of warm and delicious spices.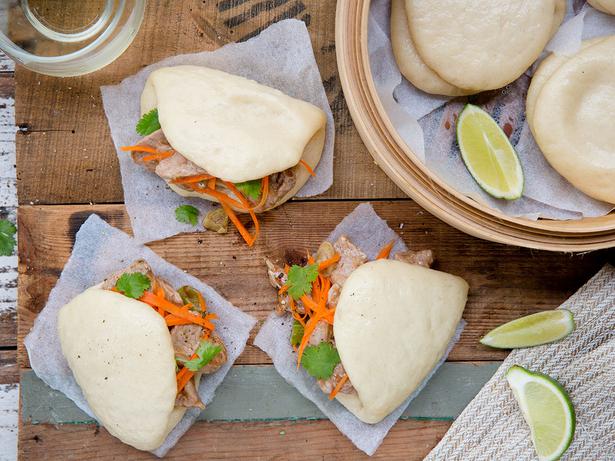 Pork Bao Buns
Get everyone in the house involved making these delicious homemade pork bao buns. 
Barbecue Lamb with Tomatoes and Courgettes
Tasty barbecued lamb paired with summer fresh vegetables, perfect for summery nights.
This vibrant salad can use smoked fish picked up from a summer market. Picture / Supplied

Beetroot and Smoked Fish Salad
This easy salad really only requires cooking for the rice. The rest is quickly grated, diced and thrown together for a delicious dish. 

Soft Tacos Recipe with Pulled Beef Cheek
A succulent, slow-cooked beef cheek is a favourite. Here, it's shredded and added fresh tasty flavours, before rolling in a soft tortilla.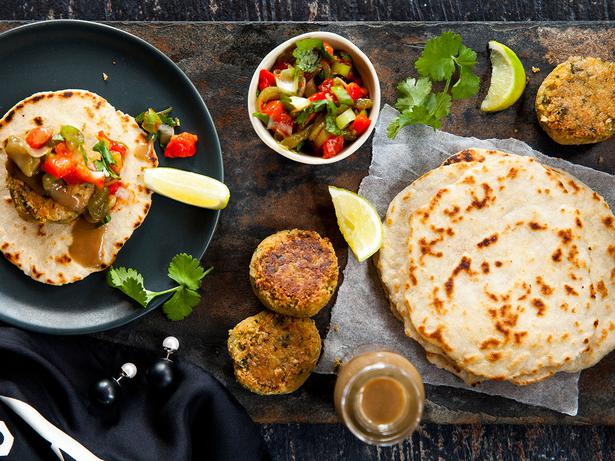 These falafels are a great on call recipe to feed hungry guests. Picture / Supplied

Falafel Tortilla
It is easy to pre-cook these falafels and mini tortillas, and have the salsa and dressing made and ready to serve. 

Moroccan Lamb with Pita and Hummus
This Moroccan lamb recipe uses loins, which makes them perfect for quick cooking and slicing straight onto the plate. Served alongside well-cooked aubergines and homemade hummus.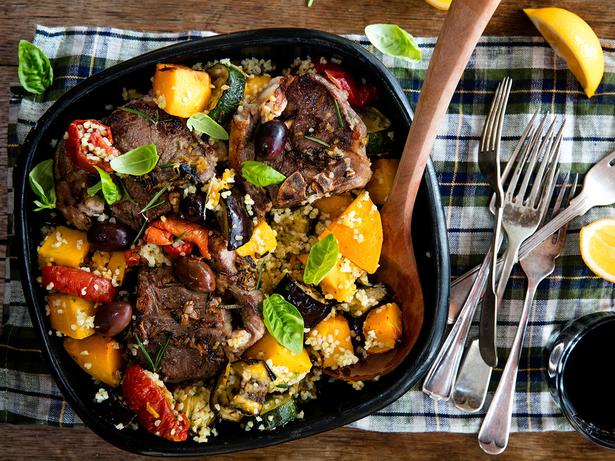 Lamb Loin Chops
Nothing beats melt-in-your-mouth loin chops, followed by a good chew on the dainty bones. For this recipe, mix bulgur grains with citrus, silverbeet and halloumi. 
Petite Kitchen's Baked Rosemary Chicken 
The juicy plump butter beans are perfect for soaking up the utterly delicious white wine, lemon and chicken broth. The star of the dish, however, is the sumptuous moist chicken, crispy and golden on top with plenty of roasted herbs and flaky sea salt.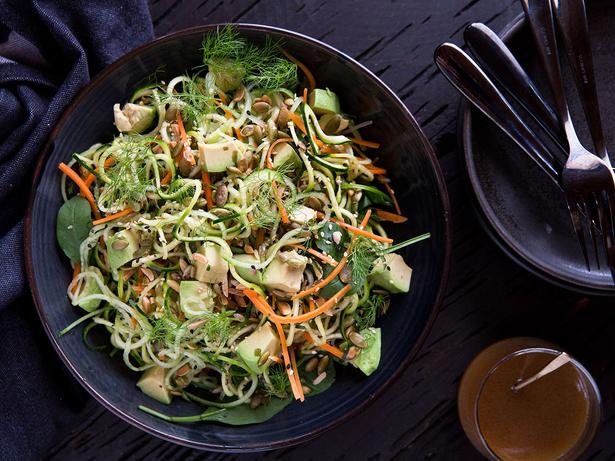 Spiral Vegetables Recipe with Seeds & Nuts
Serving up a mix of raw vegetables is always a winner as the flavours are at their pure best. Serve with a simple, tasty dressing along with seeds and nuts to add a crunchy texture. 
Barbecue Marinade
This barbecue marinade speaks for itself, perfect with any meat or brushed over a chunky hapuku steak.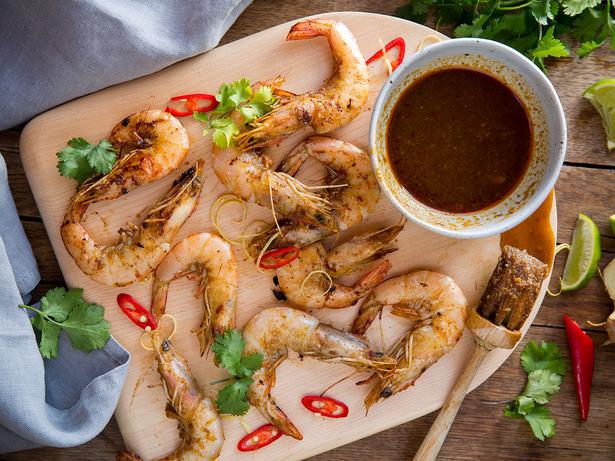 Spicy Tiger prawns marinated with a delicious red curry and coriander mix. Picture / Babiche Martens

Red Curry and Coriander Marinade
With a hint of spice, this red curry mix will complement any fish you may catch over the holidays. It's also good to smother over boneless chicken thighs before cooking them on a barbecue.

Green Peppercorn Rub
Have this rub on hand to add to a piece of steak for an extra power punch of flavour. 
Share this:
More Food & Drink / Recipes