Homemade Hot Cocoa Recipe
This delicious homemade hot cocoa recipe is perfect for when the nights cool down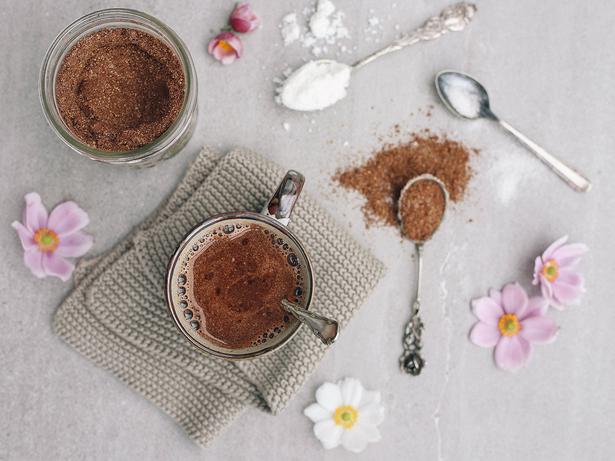 Thursday March 17, 2016
There is something quite magical about a frosty winter evening, the kind where cold hands are warmed with mugs of steaming hot cocoa. In this recipe, good quality cocoa powder is blended with golden rapadura sugar, powdered coconut milk and pure vanilla bean to make a simple, unfussy and deeply delicious hot cocoa recipe.
HOMEMADE HOT COCOA RECIPE
• 1 ¼ cups good quality cocoa or cacao
• ¾ cup coconut milk powder or whole milk powder
• ½ cup rapadura or coconut sugar
• ½ teaspoon pure vanilla bean powder
• ¼ teaspoon fine pink Himalayan sea salt
1. Sift the cocoa and coconut milk powder into a medium sized bowl. Add the remaining ingredients and whisk to combine evenly.
2. Transfer to a medium sized jar or airtight container.
3. To serve, add 2 tablespoons of the cocoa mix to a mug, then top up with boiling water.

• For more from Eleanor Ozich see petite-kitchen.com  
Share this: