Deliciously Indulgent Honey Recipes
Our favourite golden nectar brings a natural and distinct sweetness to these tasty treats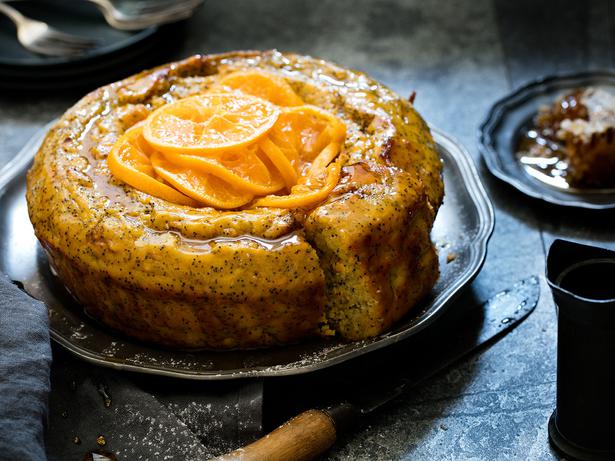 Tuesday Nov. 14, 2017
Satsuma and Poppyseed Cake with Honey
This satsuma cake is a delicious ending to a meal. The vibrant colour of satsumas is irresistible, and we recommend serving it with a little extra honeycomb. 

Honey-Roasted Apricots with Vanilla Bean Cream
These sweet, honey-roasted apricots are like gentle seductiveness, particularly when spooned through billowy whipped, vanilla bean cream. There's a light grating of lemon zest and a dusting of cinnamon, the kind of dessert that wins you over with its softness and deep scent of summertime.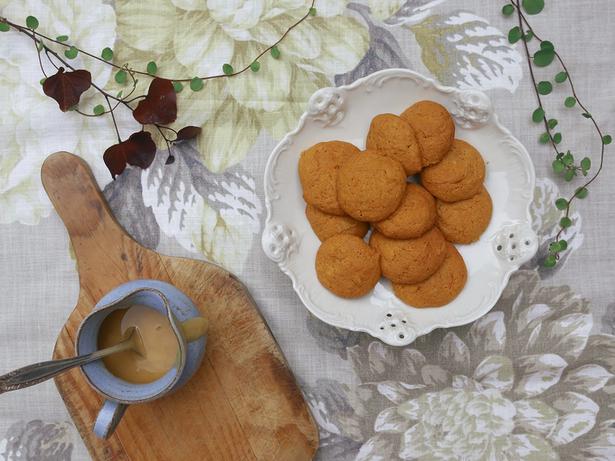 Little honey biscuits. Picture / Eleanor Ozich

Little Honey Biscuits
Crispy, not overly sweet and perfect for dipping into a mug of hot tea. Take out some flour and an egg, add vanilla, honey, butter and salt, and you'll end up with these lovelies. Buttery, tiny and terribly delicious.


Poppy Seed and Pistachio Honey Cake
For a chic daytime dessert or celebratory occasion, this poppy seed cake is perfect. Add a little extra flash and splendour with some poached pears or fresh strawberries.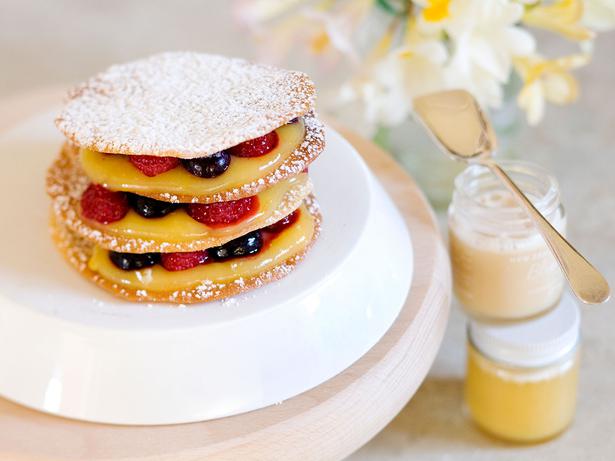 Honey wafers with lemon curd. Picture / Babiche Martens

Honey Wafers with Lemon Curd
Try these tasty little morsels for a sweet dessert. Making your own wafers surprisingly satisfying, and as always, it's much tastier homemade.


Lemony Almond Honey Dream Cake
This wholesome cake delivers a dreamy combination of summer flavours. It is quite delicate and maintains its lightness while the honey undertones give a sweetness that lingers perfectly. The texture is beautifully smooth and creamy, in a cake that is made entirely from simple, natural and pure ingredients.
Oat and honey bars. Picture / Babiche Martens

Oat and Honey Bars
When you want a cafe-style treat at home, this oaty bar with peanut butter and stuck together with sticky honey is just the ticket. It takes very little time to make and keeps well in the fridge.

Vanilla Bean Custard with Honey Poached Strawberries
Poached in a little water and honey, the fruit becomes soft and sumptuous, a welcome contrast to the creamy, vanilla bean custard. The strawberries also make a lovely sauce for yoghurt or vanilla ice cream.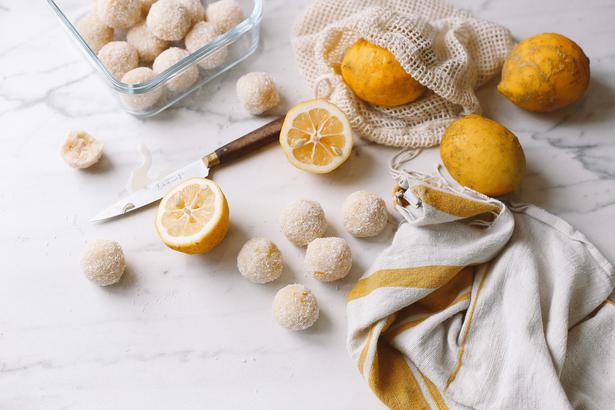 Raw lemon, coconut and honey truffles. Picture / Eleanor Ozich

Raw Lemon, Coconut and Honey Truffles
A truffle is a fantastic go-to for when you crave something little and tempting. These vibrant little morsels are a happy marriage of lemon zest, coconut and honey, bound together with ground almonds and a little coconut oil for richness.

Buttermilk and Honey Cornbread
Moist and delicious, this savoury bread has a sweet touch of honey and a rich buttery texture. A cast-iron skillet helps to create that crisp brown crust, which is the true mark of good Southern cornbread. Brilliant with soup, stews or simply slathered in butter.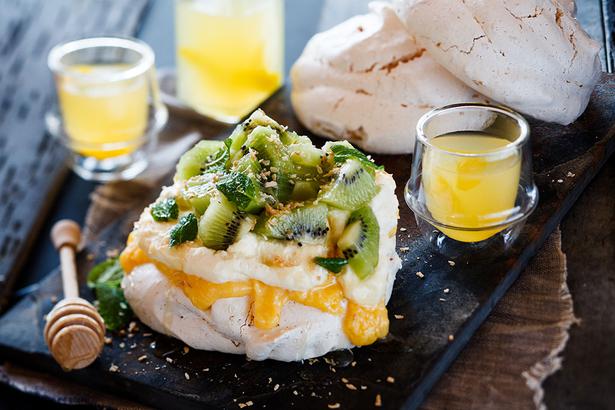 Manuka honey and lemon curd meringues. Picture / Babiche Martens

Manuka Honey and Lemon Curd Meringues
Who can go past large, individual meringues laden with home-made lemon curd and fresh kiwifruit? Use green kiwifruit here for a slightly sour complement to the sweet curd and manuka honey. Serving limoncello on the side takes this dessert to another level... what a seductive finale to any meal.

Chocolate Crepe Cake with Jam and Honey
An interesting yet beautiful cake. Thin chocolate crepes are layered with vanilla bean creme, blackcurrant jam and honey dulce de leche. Seriously rich and decadent, to be enjoyed in small, thin slices.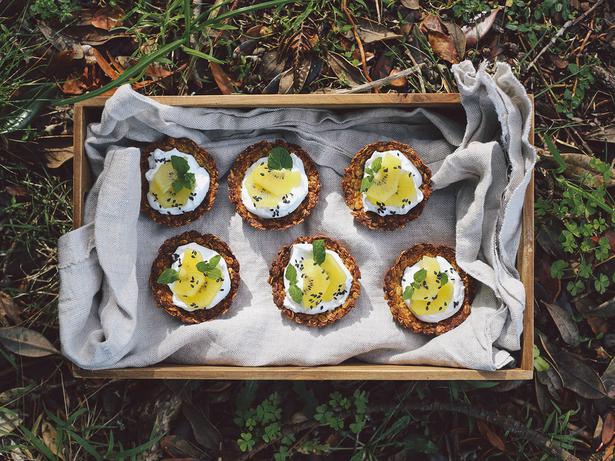 Granola tarts. Picture / Eleanor Ozich

Granola Tarts
Oat, almond and maple tarts, are baked until crisp, then filled with gently whipped, tart coconut yoghurt. These little vegan delights are somewhat lighter than most, the slices of kiwifruit and mint add a certain vibrancy and freshness to each bite. Easily made and quick to bake.

Manuka and Ginger Honey Bliss Balls
For a healthy morning or afternoon snack, these bliss balls using Crown Range Manuka and Ginger Honey are a delight and ever so satisfying.

Honey Cake with Coriander Seed, Spelt and Orange
This cake is made with spelt flour, ground from a very old species of wheat that has a nutty, sweet flavour. Orange zest brings warm citrus, and oily almonds give moisture. But the big players here are the coriander seeds and the honey, which together give the cake not only texture and warmth but also a deep floral sweetness that will vary from honey to honey.
Share this:
More Food & Drink / Recipes