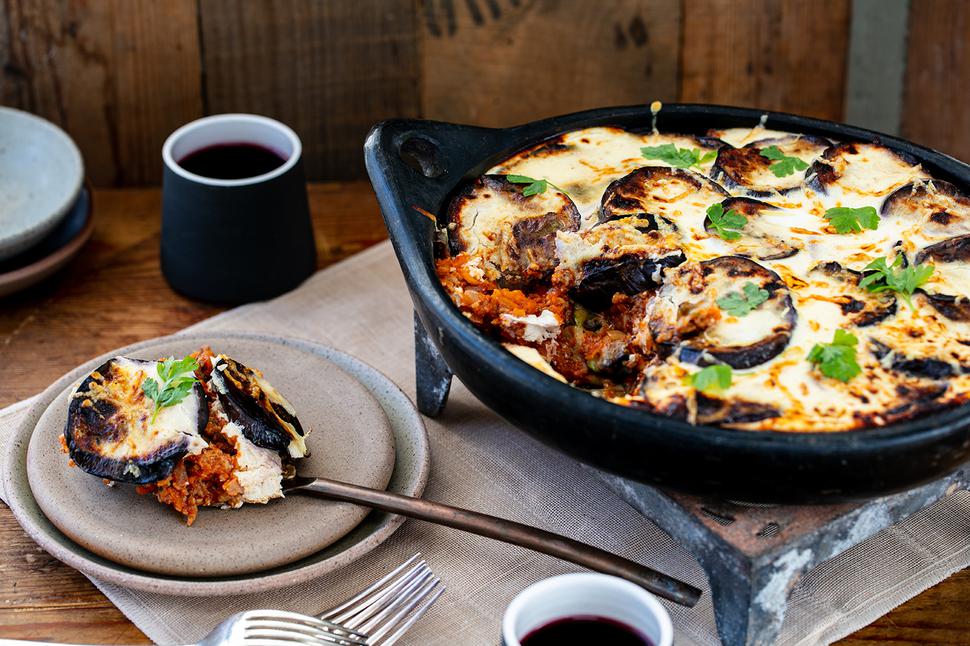 How To Make Moussaka
This rich dish laden with eggplant is a warming bake for the soul
Monday May 10, 2021
There's no need to peel carrots when they are going into a dish like this. I find a quick way to cook the eggplant is on the barbecue, spreading pieces out to cook them all at once. Cover once they are browned to keep moist and soft.
MOUSSAKA RECIPE
Serves 6
3 medium eggplants, cut into 1cm rounds
¼ cup olive oil plus 1 Tbsp
1 small onion, chopped
2 cloves garlic, crushed
450g lamb mince
1 carrot, grated
1 tin chopped tomatoes
1 tsp dried oregano
1 tsp balsamic vinegar
1 tsp brown sugar
Salt and pepper, to season
1 cup Greek yoghurt
1 egg
¼ cup Italian parsley, roughly chopped
1. Rub the eggplants with the ¼ cup oil and cook in a frying pan in batches until lightly browned, or on a barbecue. Cover and set aside.

2. Heat the tablespoon of oil in a frying pan. Add the onion and garlic, cooking for 4 minutes. Add the lamb, cooking until lightly browned. Stir in the carrot, tomatoes, oregano, vinegar and brown sugar, cooking for 8 minutes or until slightly thickened. Season with salt and pepper. Set aside.

3. Combine the yoghurt and egg in a small jug.

4. To assemble, in an ovenproof dish place a little mince, then a layer of eggplant. Repeat until all the ingredients are used, finishing with eggplant. Spread over the yoghurt.

5. Preheat an oven to 180C. Bake the moussaka for 40 minutes until the yoghurt is set and lightly browned.

6. Sprinkle with parsley to serve.
Share this: