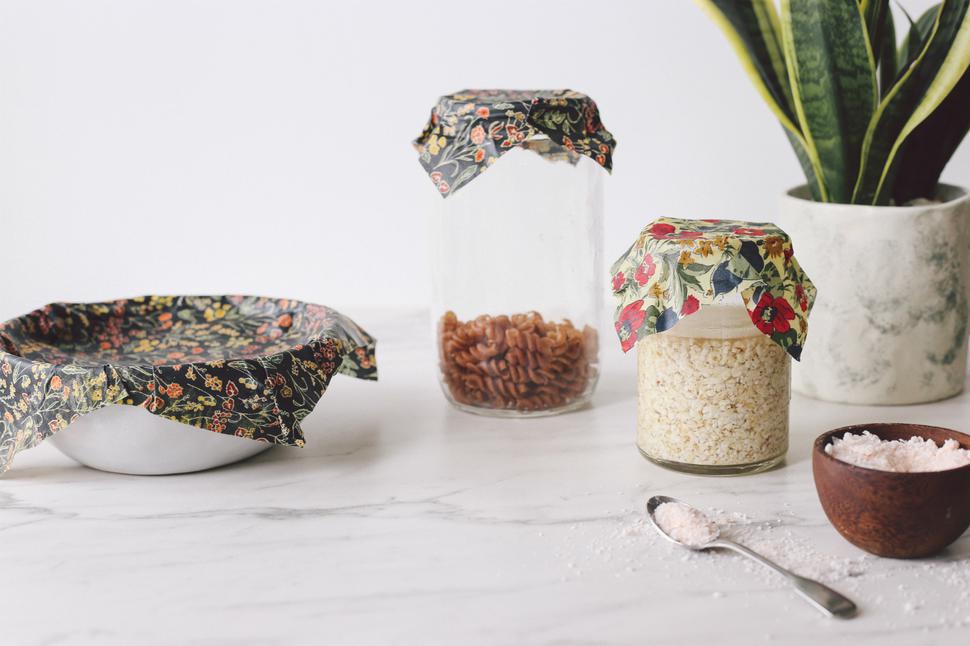 How to Make Your Own Beeswax Wraps
These make an eco-friendly alternative to plastic wrap, plus look a lot nicer too
Thursday June 28, 2018
These homemade beeswax wraps are the prettiest way to keep food fresh, without the use of plastic. Use them to wrap fresh produce, cheese, sandwiches, and are also rather nifty for covering a jar or bowl.
The best part? the wraps are reusable! simply rinse under warm water and allow to air dry. I've been using mine for about a year now and they're still going strong.
What You'll Need
Beeswax, either in block form or in beads
Cotton fabric ( find patterned is best as the wax leaves a yellow tinge which doesn't look so pretty on plain colours)
An old piece of fabric you don't mind getting wax on to use as a tablecloth during the process
Sharp scissors (or pinking shears if you're fancy like that)
Wax paper
An iron
Instructions
1. Start by cutting your fabric into the shapes/sizes that you desire. Ensure the sizes will fit within the confines of your wax paper.
2. Lay the tablecloth down, and switch on your iron to warm up. I put mine on cotton setting. Lay down a piece of wax paper, and place a piece of fabric on top.
3. If you are using beeswax in block form, you will need to grate it. Sprinkle the grated beeswax or beads evenly on top of the fabric — you don't need a huge amount, start with less and see how you go.
4. Place another piece of wax paper on top of the fabric, and iron gently until the wax melts evenly. Carefully peel off the wax paper while it's still warm, then wave the wrap around in the air for a few seconds while the wax hardens.
5. Drape or hang the wrap over something (I use a wooden dish rack) until it's dry. Repeat until you have used all of your fabric.
6. If the edges need neatening up, you can trim them once the wrap has cooled down.
Share this: