How to Match Wine with Japanese Food
Nic Watt of Masu shares his expert tips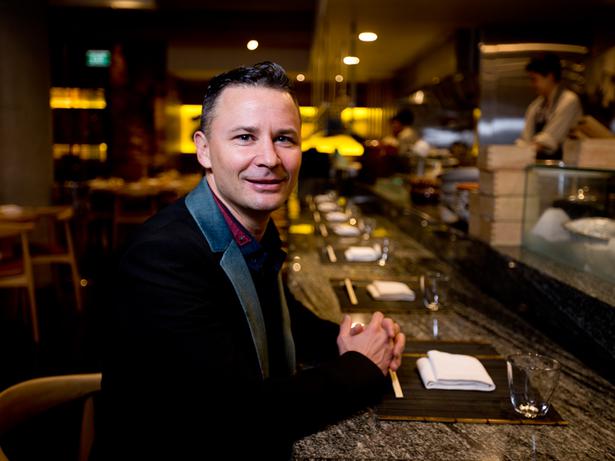 Thursday May 28, 2015
When matching wine with Japanese food, it is usually — but not always — safe to go with New World wines. That is why New Zealand wines are such a great match for Japanese cuisine.
Japanese cuisine is usually a shared experience so you must consider that at times multiple dishes will need to be matched with a wine. The clean fresh flavours of sashimi and the piquant bright flavours of fresh wasabi will often lend themselves well to a great chardonnay.
A young unoaked chardonnay is fantastic with seafood and the elegant structure and acidity will carry over to a tempura dish or even the likes of yakitori.
However, it's not all about sashimi and chardonnay, think of the lacquered flavours of barbecue ribs or wagyu beef and cedar roast king crab. These items go wonderfully with pinot noir, of which New Zealand has a wide-ranging terroir — from the top of the North Island down to central Otago. Pinot will carry through and complement any good smoky robata barbecue flavour profile.
If you want something with black pepper and plum notes, a syrah also goes down a treat with these smoky delicious flavours.
For the sweetest part of the meal, I often lean towards a botrytis riesling. I love the often honeyed concentrated elegance you find with these. To combine this with a white miso pavlova or green tea chocolate is a food and wine match from heaven.
• The Masu Winter Wine Series comprises three exclusive winter dinners matched with wines presented by three of New Zealand's leading winemakers, Ata Rangi, Man O' War and Seresin Estate. We have two tickets to each event to give away, to enter click here. For reservations email info@masu.co.nz or call (09) 363 6278.
Share this:
More Food & Drink / Wine & Drink