How to read a wine label
Jo Burzynska demystifies what's on wine labels.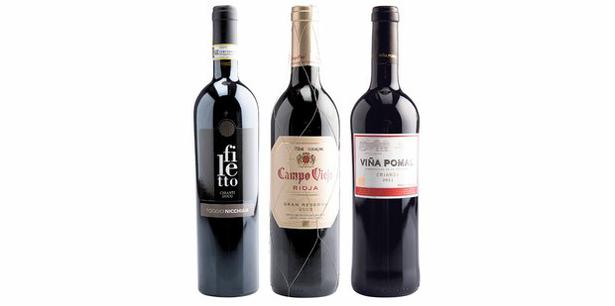 Thursday July 24, 2014
Never judge a book by its cover, is the old adage. And sometimes it's best not to judge a wine by its label, given many contain language that seems to promise a lot, but often possesses little substance.
All information that appears on a wine label is subject to the Fair Trading Act, which means it must not mislead. However, in this selection of widely used terms, some are clear, others closer to red herrings.
Reserve
This suggests that what's in the bottle is something a bit more special, often used to denote a better batch that's been selected for longer oak ageing. But although wines labelled "Reserva" or "Riserva" in regions of Spain and Italy respectively have minimum ageing requirements set down in law, in most other places the equivalent terms have no teeth and can be used on the youngest and lowliest of releases.
Cuvee
You'll often see the word cuvee used as part of a wine's name. This somewhat nebulous term is derived from the French word "cuve", which means vat or tank and usually means "a blend".
However, it is not a legal definition so doesn't indicate anything concrete about a wine's style or quality.
Single vineyard
Sometimes followed by a vineyard name, this statement creates the impression that the wine is made from grapes exclusively grown in a specific vineyard. On local wines this term is policed by New Zealand Winegrowers, who say that this should indeed be the case to avoid misleading buyers.
Brut
No it's not a retro aftershave, but a term originally used in Champagne to refer to a dry style. Although meaning "raw" in French, which implies that nothing's been added, Brut sparkling wines can still have a little sweetness (albeit often masked by their high acidity). Sugar levels are set down in EU law and if you're looking for very dry bubbly, look for those labelled "Brut Nature", "Zero Dosage" or "Brut Sauvage".
Grape variety, region and vintage
If a grape variety is named on the label it's got to be in the bottle, although this needs to account for only 85 per cent of its contents by law. And if there's more than one grape in a wine, these must be listed in descending order of proportion in the blend. The 85 per cent rule also applies to the proportion of wine from a specified region or vintage.
Oaked
If no barrel is mentioned, the word "oaked" on a label will likely mean the wine's wood influence will have come from a cheaper source. This could be from staves, which are effectively planks submerged in a vat of wine to impart an oaky character without the cost of a full barrel. An even cheaper option is oak chips added for a less integrated oaky kick, or the crudest woody addition, oak essence.
Estate
It could be surmised that this means the contents of the bottle hails from a single estate, indicating a more limited fruit selection from a winery's own vineyards. However, the term is often used very loosely and many of the country's largest labels have the word appended even if they very likely contain bought-in grapes. However, if a label says a wine is "Estate Grown" it should indeed have been made from grapes grown within the company's holdings, which could be large or small.
Organic
For full confidence that what's in the bottle has been grown without using synthetic chemicals, any claims of organic status should be substantiated by third party accreditation. Look for something like the logo of BioGro, the country's main organic certification body.

TRUE TO TYPE
A selection of exciting European wines where the law ensures you get what it says on the label.
Poggio Nicchiaia Filetto Chianti, Italy 2011 $24.25
Chianti needs to be made with at least 80 per cent Sangiovese grapes in Italian wine law to sport this famous name. The minimum ageing period is relatively short for a standard chianti like this, with those aged over 38 months allowed to use the "Riserva" classification. This is a great everyday example, with attractive juicy black cherry fruit, hints of savoury, herb, cocoa and food-friendly tannins. From Village Winery, Ellerslie Wine Cellars.
Campo Viejo Rioja Gran Reserva, Spain 2005 $29.99
The term Reserva on a red rioja means it must have had at least five years of ageing, with at least two of these in oak barrels. This is a lovely example of a wine that's mellowed with time, with its notes of dark fruit and prune, hints of game and spice and rich earthy savoury undercurrent. From selected liquor retailers.
Vina Pomal Rioja Crianza, Spain 2010 $26.95
Another impressive rioja, with ripe and supple dark berry fruit infused with lots of toasty spice. The term "Crianza" in this region means it's spent two years ageing before release, one of those years in oak. From Point Wines, Liquorland Forrest Hill.
Share this:
More Food & Drink / Wine & Drink