New Opening: Huami, City
Huami, Federal St's newest resident will marry old-style and modern-day China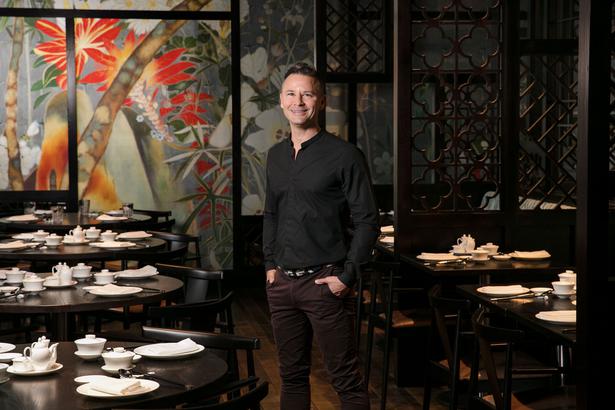 Monday June 26, 2017
Auckland has long been in need of a first-class contemporay Chinese restaurant and now it's here. Huami, situated on Federal St, whose name means "nectar", is designed to combine the glamour of old Shanghai with a modern menu.
Key features of the dining room, woven with dark lacquered screens, include live crayfish floating in a two-tier wall and a wood-fired duck oven which spits and crackles. Cooking spaces are open to draw guests into the sights, sounds and smells of the kitchen.
Behind the show, its makers are none other than Nic Watt (pictured), of neighbouring restaurant Masu, who has collaborated with SkyCity on the project, and executive chef Jeff Tan.
"Huami is a restaurant and bar that will deliver a world-class, authentic and contemporary Chinese dining experience like no other. It will be something truly special," says Nic.
Jeff, who has run some of the top restaurants in Southeast Asia, is excited about showcasing the cuisine of his heritage.
"Our menu at Huami is influenced by cooking styles in different regions including Canton, Sichuan, Huaiyang and Beijing, and uses traditional cooking methods to create modern Chinese dishes," he says.
"Huami will be the perfect marriage of old-style and modern-day China," adds Nic.
Expect seasonal produce with bold flavours and signatures such as wood-fired Peking duck, handmade dim sum, braised New Zealand abalone and crayfish.
Along with cocktails, an extensive wine list has been curated by master sommelier Cameron Douglas, who has sourced Huami's very own Chinese rice wine.
• Huami will be open for lunch and dinner from July 1 on Federal St, Auckland Central. Visit Skycityauckland.co.nz
Share this:
More Food & Drink / The Latest