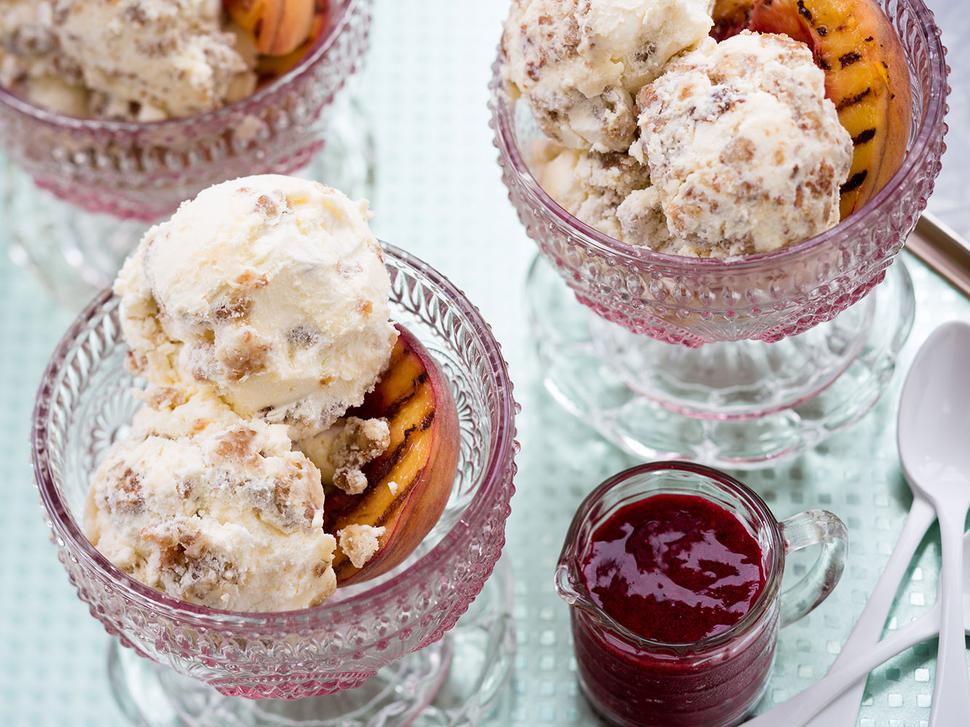 Icecreams & Sorbets To Sweeten Your Summer
Be a smooth operator and whip up these divine homemade scoops
Monday Feb. 19, 2018
Brown Bread Ice Cream
Although it may sound like an unusual flavour, the inclusion of brown bread into ice cream adds a sugary crunch to plain vanilla. You will keep you coming back for more.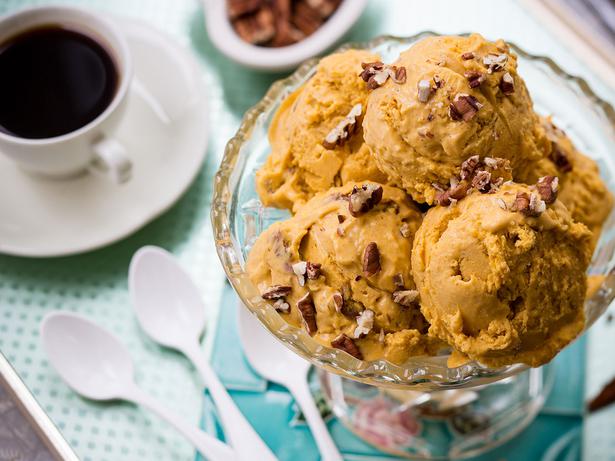 Pumpkin and Pecan Ice Cream
This creamy and delicious ice-cream will remind you of a classic pumpkin pie. 
Healthy Rocky Road Ice Cream
Naturally sweetened with banana and strawberry, this nourishing dessert is smooth, luscious and velvety - just as it should be. It's also simple to prepare, and the salted hazelnut and chocolate 'cookie' crumb, elevates it to something a little fancy. You don't need an ice-cream machine to make it.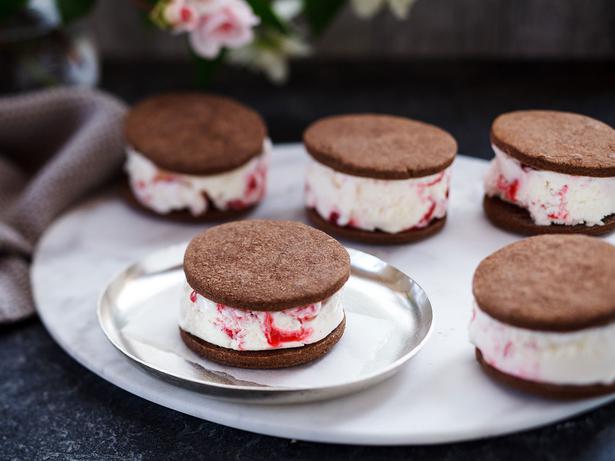 Icecream Sandwich
Chocolate shortbread is an all-time favourite. Serve these sandwiched together with your favourite icecream — vanilla, strawberry ripple or hokey pokey.
Passionfruit Ice Cream
This ice cream recipe with passionfruit is perfect for a tangy and sweet dessert on a hot summers day.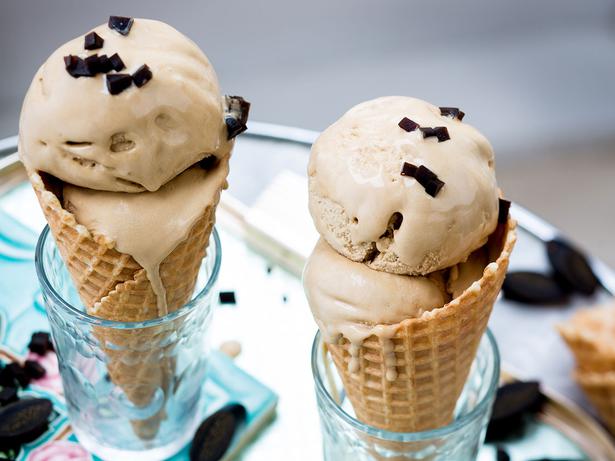 Are you a greedy liquorice lover? This ice cream is for you. Picture / Babiche Martens

Liquorice Ice Cream
Liquorice is one of the signature tastes of Italy and an ingredient that often divides people. If you are a greedy liquorice eater, this ice cream is for you. 

Plum Ice Cream Sandwiches
Homemade wafers provide a delicious, fun touch, and you'll be surprised how easy they are to make. This plum mixture is also perfect to have with your yoghurt and muesli for breakfast, or add a cup of the mashed plums to a muffin or cake mix.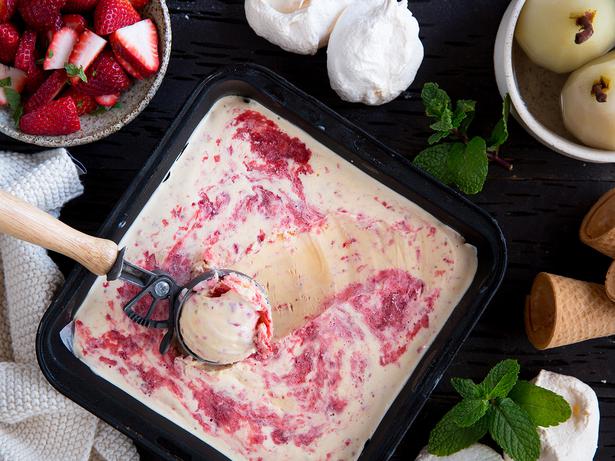 Strawberry Ice Cream 
Serve this delicious ice cream scooped into cones with poached fruit or wedge between meringues.Add a drop of rose water for a hint of delicate flavour.

Roasted Carrot Ice Cream with Hazelnut Sesame Seed Crumble
Skip boring vanilla and try one of these exciting flavours instead. Roasted carrot icecream is sprinkled with a hazelnut and sesame seed crumble. Also in this recipe list is a rhubarb-elderflower sorbet and a heavenly tres leches ice cream.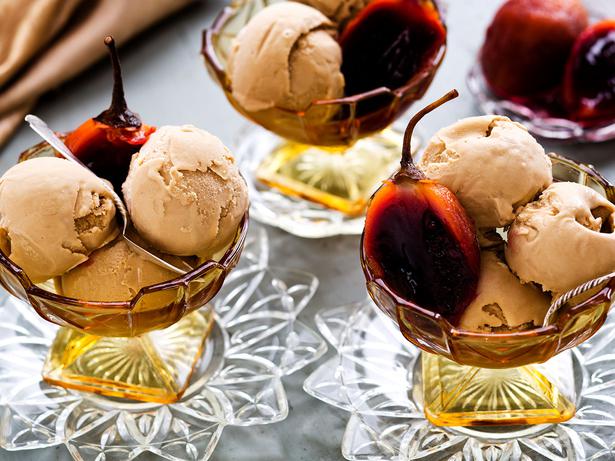 Coffee Ice Cream with Poached Tamarillos
Intensely creamy coffee spiked ice cream is utterly delicious with these sweet and tangy poached tamarillos. 
Two-Ingredient Mango Sorbet
This luscious mango sorbet is just that, as it contains only two ingredients. You can layer the sorbet with a quick home-made berry compote, although it's just as nice on its own.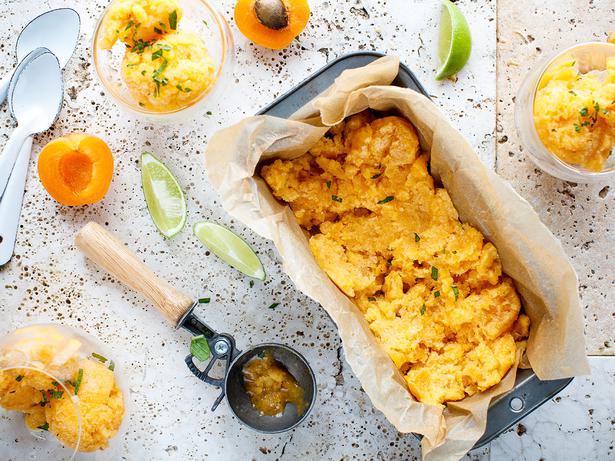 Apricot Sorbet
This tasty apricot sorbet recipe is a perfect summer treat for cooling down.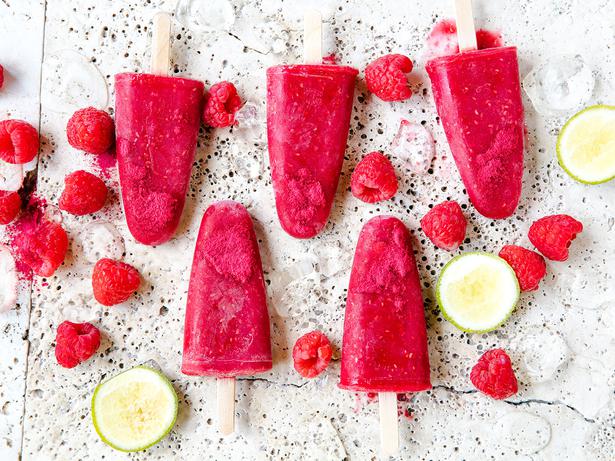 These cheerful raspberry ice blocks are a great way to use berries that have gone a little soft. Picture / Babiche Martens

Easy Fruity Ice Blocks
These homemade treats are a mouthwatering must for summer. Choose from raspberry, ginger and lemon and coconut and mango or make all three. 

Share this:
More Food & Drink / Recipes