Indian Bread Pudding (Shahi Tukra)
Finish the night strong with this tasty Indian dessert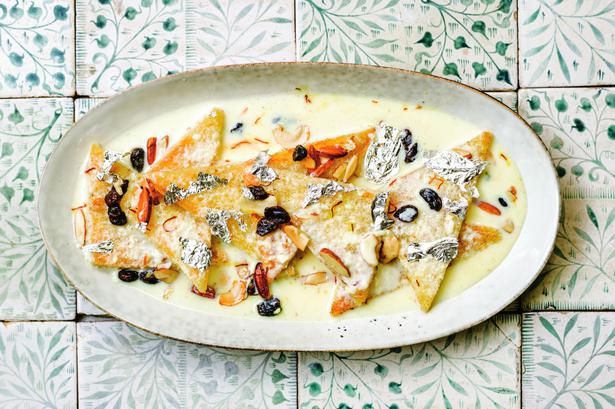 Wednesday July 4, 2018
This is a dessert from Hyderabad, created by an imaginative chef who thought up a recipe to use the bread brought by the Europeans to India. The leavened bread was popularly termed 'double roti' because of its size.
INDIAN BREAD PUDDING RECIPE 
Serves 4
2 tsp ghee
4 slices white bread, crusts removed
1 cup whole milk
4 Tbsp granulated sugar
Pinch of saffron, dissolved in 2 Tbsp rose water
¼ cup slivered almonds
¼ cup raisins, soaked in hot water for 15 minutes
2–3 leaves edible silver leaf, to garnish
1. Heat the ghee in a skillet (frying pan) over medium heat and fry the bread for 2–3 minutes, or until golden. Remove and set aside to drain on paper towels.
2. Place the fried bread pieces in a shallow, heavy-based pan over low heat, pour the milk over them, and sprinkle over the sugar. Cook for about 10–15 minutes, or until the milk thickens considerably and changes colour.
3. Stir very gently to prevent the milk from burning, taking care that the bread slices don't break, then turn the slices over very carefully, to ensure that the thickened milk coats the slices evenly.
4. Pour over the dissolved saffron and sprinkle over the almonds and raisins. Garnish with edible silver leaf to serve.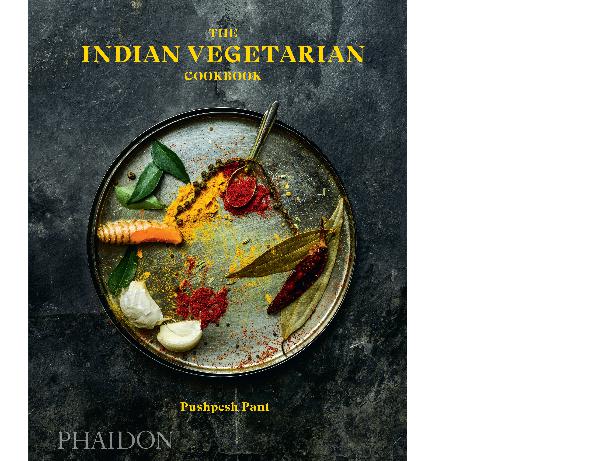 • This is an edited extract from The Indian Vegetarian Cookbook By Pushpesh Pant Published by Phaidon, $57
Share this:
More Food & Drink / Recipes