Inside Auckland's newest private members' club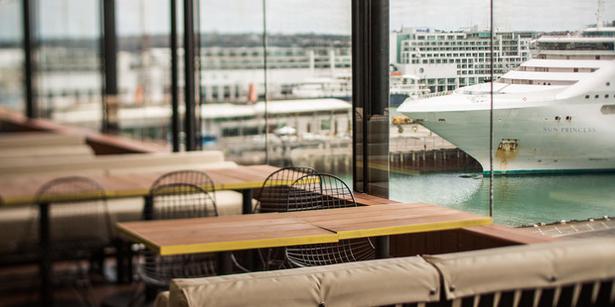 Wednesday Nov. 26, 2014
Tommy Doyle's portrait is almost a cliche of a grizzled old seadog. His face is adorned by a silver-white beard and wizened by salt and wind; he needs only a pipe dangling laconically from sun-burned lips to be complete.
This black-and-white photographic image of Doyle hangs in the stairwell of the Seafarers Building in Britomart. Doyle, now in his 70s, is still an occasional customer at Ostro, the brasserie by Josh Emett that occupies a floor here. At home in familiar surroundings, Doyle recounts tales of the old days, bringing his taxi-driver style one-liners in for a joyride.
The portrait is a good reason for fellows of Auckland's new private members' club to bypass the lift on their way up to level five and the roof-deck. The Seafarers Club, which opened this week, is the brainchild of Lucien Law and Simon Curran, ad agency guys who have morphed into owners and concept developers.
The way they did it here was to hire, as they see it, "the best of the best" talent to bring this venture to life. With hospitality veteran Brendan Turner (former owner of Dizengoff cafe and food and beverage maestro at Peter Gordon's SkyCity restaurants), Emett in the kitchen, Paul Franich (former Matterhorn and 42 Below New York) and Vincent Rey (former Euro) front of house, they turned to architects Fearon Hay to re-purpose three floors into a facility that, above all, "provides connection" for their guests.
Paying respect to the history and somewhat plain 1970s architecture was a given. This was not a building originally made with elaborate decoration or for lofty purpose. Its raison d'etre was as a land-base for sailors - a place to carouse with feet on terra firma before retiring to cubicle-like rooms to sleep the sleep of the sated.
This recent refit has retained the industrial nature of the spaces, all on-show strut and structure, yet opened them up and added some aesthetic refinement. On level five, there's a screening room with leather couches and a mobile bar, while on level six, the members' lounge is replete with marble features, oak flooring and brown-leather banquette seating.
Though such traditional materials play their part in evoking a nostalgic "club" feel, the spin is one of modernity and perhaps, with the exposed building framework, a modesty that keeps the experience very much part of the here and now. "Our design brief was to make this floor really comfortable," says Law.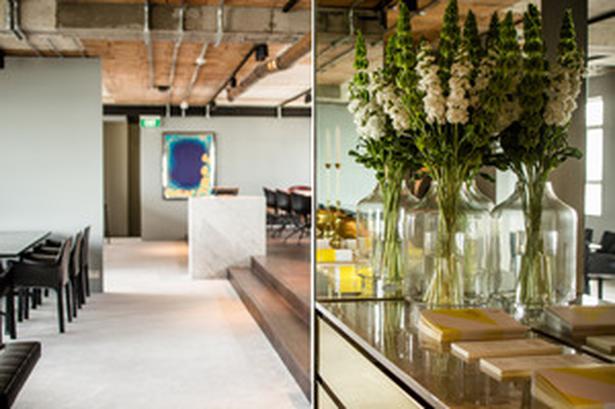 Low roofs lend an intimacy, while a sense of the harbour retains a connection to landscape. In antithesis, the rooftop was conceived as an indoor-outdoor room, covered for inclemency, but with glass balustrades that bring spaciousness and a maritime mood. "The rooftop has a resort-like feel and a bit more playfulness to it," says Curran. A fire-pit and blankets are on hand for brisker days, while views over rows of cars on the wharf to the ferry-plied channel and the distant North Shore complete the picture.
Located in the hip precinct of Britomart, and with comfort and casual combinations in the decor, it is fitting then that the club is not aimed at the pipe and port brigade. Rather it's a case of establishment be damned. "There's the perception that a private members' club is all about old men in pin-striped suits," says Law. "But this is not about what school you went to. We wanted a place where we could bring together like-minded people who value creativity, whether they be bankers, lawyers or entrepreneurs."
An early analogy that Law and Curran used for the project at Seafarers was that of creating a "live magazine" where on every level, each day, there would be something interesting happening, with departments devoted to film, fashion, technology, wine and food.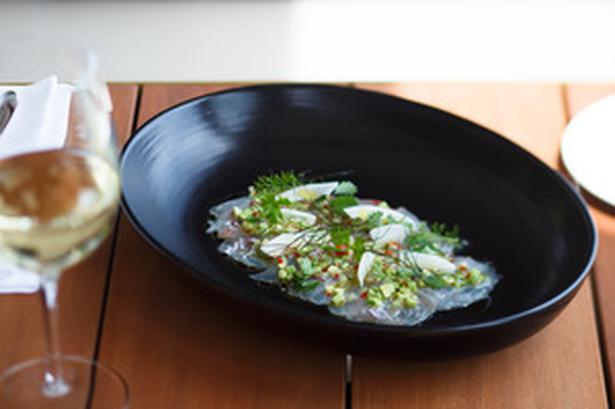 Such innovative thinking still needed good roots, so the pair spent many months researching members' clubs around the world. The result is that this addition to the Auckland scene has become part of a global network. The Hospital Club in London, founded by Dave Stewart from the Eurythmics and with the motto "create, connect and collaborate", and the Norwood in New York, billed as "a home for the curious", will be open to members under a reciprocity agreement.
The aim is to not only provide hospitality for the 1000 members of the club, but to inspire with events such as talks and workshops from industry experts. "We have created the infrastructure and facilities to help get ideas off the ground," says Curran. "We want the club to be genuinely useful in that way." One evening, Alvy Ray Smith from Pixar may hold forth on the animation game; the next night, guests will be able to find out how to make the perfect dry gin martini.
Future thinkers are targeted and, in this spirit, a smartphone app is soon to come. It will log members in at the door, welcome them to the Seafarers Club, run a live bar and food tab, and settle the bill digitally.
Though they're not naming names, the focus has been on entrepreneurship. "Many members are responsible for several successful start-ups," says Curran. Word of mouth and personal invitation has ensured the $1500 annual membership has been no barrier. According to the owners, there are but a handful of memberships left to sell. From then on, there'll be a waiting list that operates on a one-out, one-in basis. Members are aged from their 20s upwards and some 40 per cent are women.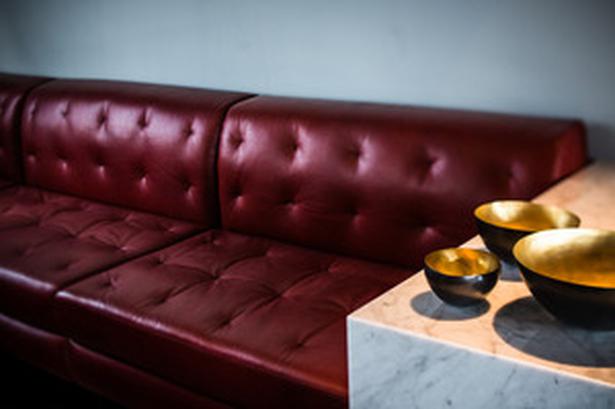 The vibrant "doing class", then, now have the opportunity to enjoy not only business meetings amid an exclusive crowd, but cocktails with oysters from the raw bar before dinner, breakfast from 7am, or jazz on a Sunday while nibbling on a crayfish club sandwich.
When Doyle visited the Seafarers Building in the 70s to rest and relax with fellow sailors and regale them with his Irish craic, he probably never envisaged the changes that would take place here in this waterfront locale. Yet, with the Auckland International Seafarers Association still in residence on level one of the building, the past is honoured and he'd not doubt raise a dram that the building's reinvention will keep it a dynamic part of the future.

• For more information go to seafarers.co.nz.
Share this:
More Food & Drink / The Latest