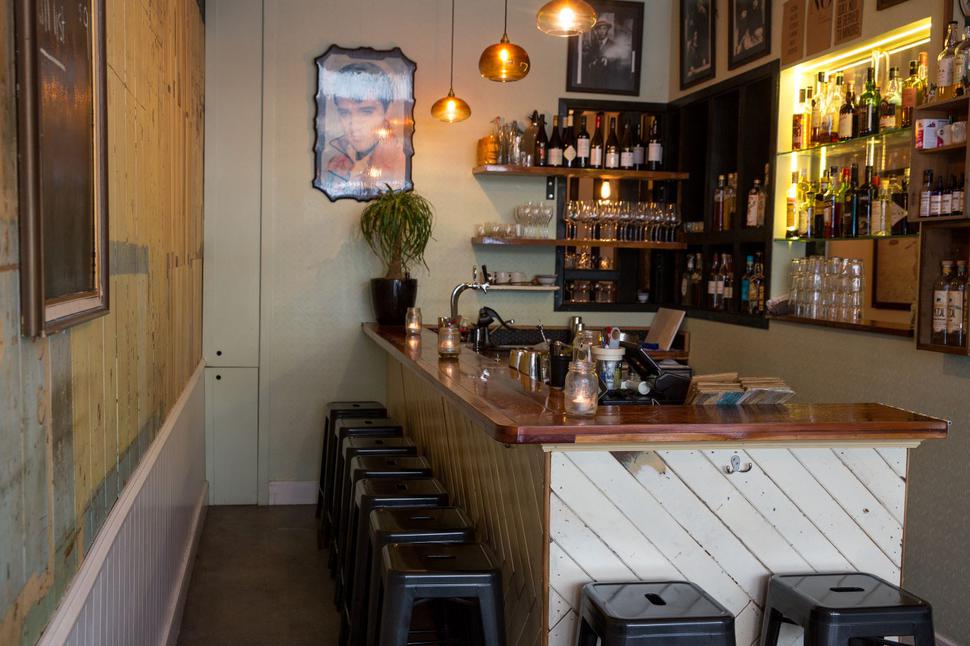 Isolation Diaries: The Grand Return To Dining Out In Auckland
Transitioning between alert levels, Jesse Mulligan put his culinary skills to test at home before heading to eat out on opening night
Wednesday May 20, 2020
I had two great takeaway meals last week. One came compartmentalised in 15 different containers and was easy to put together, the other was picked up hot from the restaurant, yet still confused me for some minutes when I had to assemble it at home.
We will miss many elements of lockdown life but holding a tiny plastic pottle to the light and trying to work out whether it's whipped butter, garlic mayo or white chocolate sauce will not be one of them.
The Ikea flat-packed meal arrived complimentary, from Culprit. They will continue to sell these over the next few weeks, so get among it.
Your box of ingredients comes with a diagram that clearly tells you what is what and you would have to be some sort of idiot to do what I did and serve the ranch dressing with the kūmara crisps, leaving you a choice of either tossing the cos leaves in onion dip, leaving them naked or making your own dressing while your main begins to cool.
READ: Where To Find The Best Coffee In Auckland
The main was beef cheek, unbelievably well cooked and served with plenty of jus, a green tomato salsa and pureed cauliflower. There was also a truffled garlic bun on the side and it was all delicious, with a heavy bistro-intensity you'll enjoy if you're prepared for it. The final course was a ginger biscuit icecream thing but the meal had started with a syrupy cocktail that was sweet enough to do us for the night.
Overall it was a pretty complete experience with very little fuss — the only person who broke a sweat was the delivery man who, ironically, could have used a decent instructional diagram from yours truly.
He eventually abandoned his attempts to get our attention from the street and crawled through a hole in the hedge that has been formed over time by multiple entries and exits by the neighbour's cat. He seemed a bit hot about it to be honest and I can't blame him. I give my overall performance as a customer six out of 10.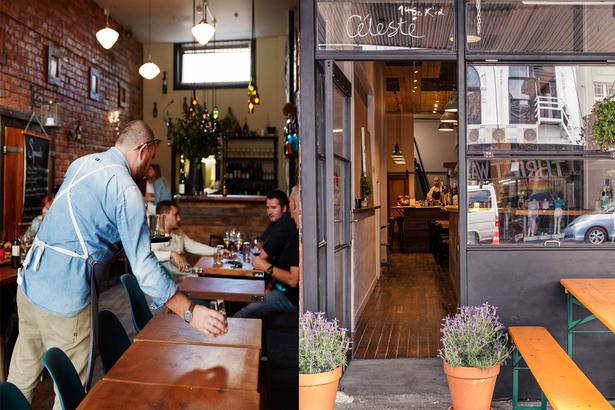 I've been meaning to drop back in on K Rd's Madame George and I got a message from owner Pablo, winner of Viva's coveted "Kindest Eyes in Hospo" award, asking if I'd like to try their latest menu, which dials up the restaurant's Peruvian heritage. The meals were being delivered at level 3 but are now being served in the restaurant.
The takeaway package opened up into an incredible little buffet, high on carbs and tubers but with plenty of smoke and fire — and a good amount of freshness too. They make their own shrubs (a sort of drinking vinegar) one of which they included as a koha. After spiking it with gin and taking a sip, I focused my attention on the six-dish meal, which came with no instruction or description but a couple of colour-coded stickers that took me a more than reasonable amount of time to get the hang of.
But once plated up it was wonderful: ceviche, beef fillet noodles, a prawn-potato-avocado thingy and chicken pieces that tasted like they'd come straight off the charcoal grill, with some herbed rice soaking up their juices and some very spicy red onions on the side.
I dropped in at a few K Rd restaurants on the Thursday everybody opened back up. If you hated that Auckland's most popular restaurants wouldn't accept bookings, then level 2 is for you.
RECIPE: Avocado & Fresh Fish Ceviche
From what I can see almost everyone is taking reservations and Celeste, for one, has two sittings a night. Gemmayze Street had a cosy atmosphere that spaced-out tables in a high-roofed arcade have no real right to enjoy.
The places that are usually empty were still empty — if they were surviving before, I guess they'll keep on going. Apero and Coco's were full. Clay had some room but there's no way they will have had spare seats come Friday.
It's going to be a tough, weird winter but if you're willing to meet your favourite restaurants halfway, I think they're all going to scrape through.
Share this: