Janneke Philippi's Couscous Salad With Roasted Sweet Potato & Artichoke
For a fuller flavour and extra fibre, use wholemeal couscous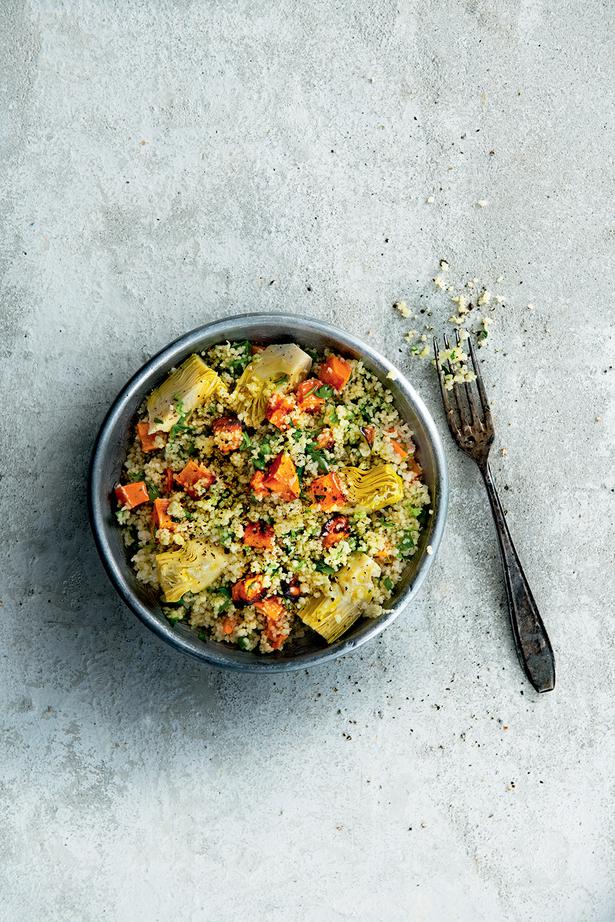 Friday March 4, 2022
Instead of sweet potato, you can also use carrot, Jerusalem artichoke, pumpkin, celeriac or parsnip.
COUSCOUS SALAD WITH ROASTED SWEET POTATO AND ARTICHOKE RECIPE
Serves 4
600g sweet potatoes
2 Tbsp olive oil
300g couscous
2cm piece of ginger
1 lemon
400g artichoke hearts in olive oil
1 bunch of flat-leaf parsley
90ml extra-virgin olive oil
1. Preheat the oven to 200C. Peel the sweet potatoes and cut them into 1 cm cubes. Place on the lined baking tray and drizzle with the olive oil. Roast for 10-15 minutes until cooked through.
2. Pour the couscous into a bowl. Pour 500ml (2 cups) of boiling water on top and let the couscous soak.
3. Peel the ginger and grate finely. Cut the lemon in half. Drain the artichoke hearts well and cut them into quarters. Finely chop the parsley.
4. Stir the couscous with a fork. Add the ginger and extra-virgin olive oil. Squeeze the juice from the lemon halves over the couscous. Mix lightly.
5. Add the sweet potato, artichoke and parsley and toss gently. Season the salad with salt and pepper.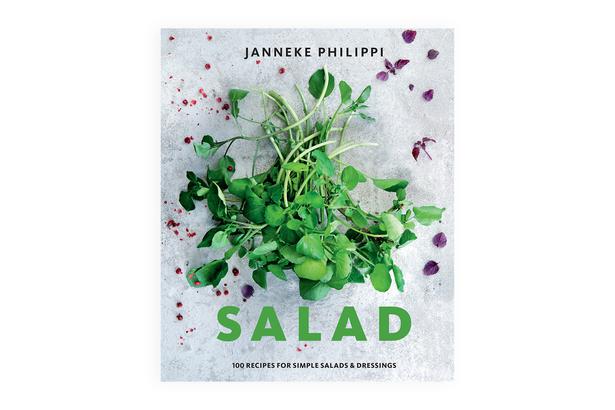 Recipe extracted from Salad by Janneke Philippi, published by Smith Street Books, distributed by Thames & Hudson Australia, $45.
Share this: