Why Jay Reeve Thinks Swashbucklers is Heaven
The Hauraki radio host and director of digital agency US&CO shares his drinking diary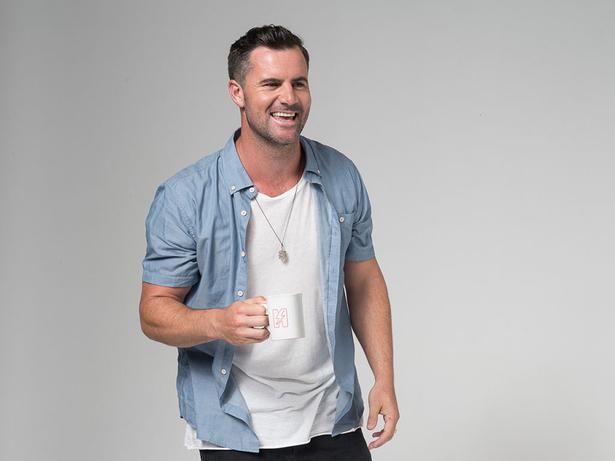 Saturday May 30, 2015
What's your drinking style?
Like most Kiwi fellas, I probably drink too much and too often. I have pretty "social'' jobs that lend themselves to a frequent tipple. Radio crew are a thirsty bunch and co-owning a digital agency comes with long client lunches. I'm a big fan of beer, rosé in the summer, hearty reds and all types and variations of whisk(e)y.
Do you have a local?
Swashbucklers is by far the best bar in New Zealand, great outdoor space with an eclectic mix of souls, great staff, well priced and extensive drink lists, great food to accompany a cold yeast and a view over the harbour complete with Kelly Tarlton-esque marine life swimming below you. It's everything I imagine Heaven would be.
Best place for a nice quiet drink?
Gypsy Tea Room and Elbow Room are good. At home on the deck or in the shed mucking around with motorbikes also suffice.
And a big night out?
It's the crew not the location. Some of the best nights come out of the most random places. The basement at 1885 is about as good as it gets in Auckland if you are wanting to go deep.
Do you have a favourite wine?
Summer wine would be Chateau Riotor rosé, winter would be the Mount Difficulty pinot noir. And you can't go past the Wolf Blass merlot; grabbed that at $6 before from the supermarket.
What about cocktails?
Negroni. The Ostro negroni that's on tap (not kidding) is delicious.
Favourite spirit?
Whisky, particularly the Laphroaig 18.
What are some non-alcoholic options you enjoy?
Fresh grapefruit juice is amazing. Sparkling with a lime wedge is also a goer.
You've just had some good news. What do you turn to — bubbly, cocktails or beer?
Moet or Veuve Clicquot.
What's the most unusual drink you've ever had?
A Canadian buddy made me a Caesar in New York. It's basically a Bloody Mary made with Clamato juice (clam and tomato juice), olives, beef jerky sticks and salami sticks in a highball with a salt and chilli rim. It was grim.
Do you have a favourite bartender?
The one at the bar that serves everyone, not just girls in low-cut tops, and clearly enjoys what they do. Passion in anything you do is key.
Do you have a drinking "guilty pleasure"?
Can't go past an espresso martini. Not something you would hit all night but a better option than a dessert, I think.
Favourite place in the world for its drinking culture?
Madrid. They start late, finish late and keep themselves in check - getting drunk is seen as highly embarrassing for you and anyone that knows you. I routinely embarrassed those I went out with in the beginning, but got the balance right in the end. They drink to create a social lubricant as opposed to drowning inhibition and common sense.
Share this:
More Food & Drink / Wine & Drink