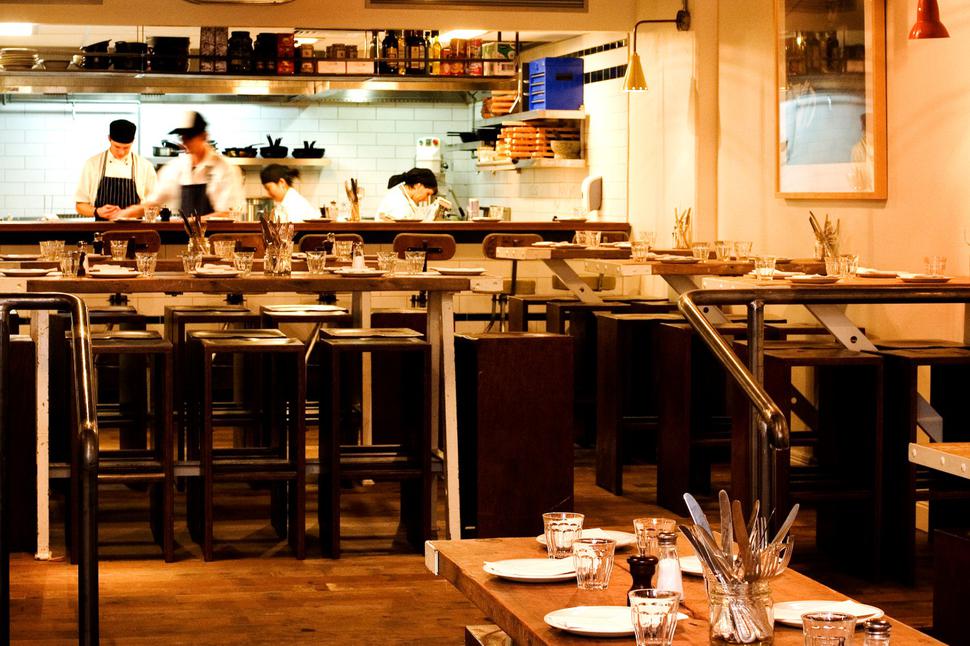 Restaurant Review: Jesse Mulligan Finds Out If Depot Has Still Got It
Jesse Mulligan finds Depot still holds its own as one of Auckland's best restaurants, and urges a visit when dining out is back on the agenda
Friday Aug. 21, 2020
DEPOT
Cuisine: Bistro
Address: 86 Federal St, CBD
Phone: (09) 363 7048
Drinks: Fully licensed
Reservations: Not accepted
From the menu: Oysters $5 each; ceviche $18; lamb neck $40; skirt steak $31; Jerusalem artichokes $12; sugar pie $9.50; skillet cookie $12
When historians go searching for the moment Auckland became an international food city, Depot's opening in 2011 may well be where they end up. A restaurant of stunning quality, cooking unmistakably New Zealand cuisine, at the foot of the country's most famous landmark and adjoined to one of its few five-star hotels — all the ingredients were there. When food writer Lauraine Jacobs had to choose a restaurant to host Ruth Reichl, arguably the most famous reviewer in the world, she took her to Depot. The owner Al Brown was pouring the wine that night and, the next day, when I asked Reichl what she thought of the restaurant, she said "I enjoyed what I can remember".
I was food critic for Metro at the time and for a while there, every time I visited another restaurant I would come to the same conclusion: that it was fine, but why wouldn't you just go to Depot? Because you couldn't get a table, was the usual reason. My wife and I usually ended up with a post-lunch sitting, eating enough to get us through until bedtime and vacating our table around 5pm, as the crowds started gathering for the evening rush.
Restaurant Review: A Soulful Game Feast At Cazador
Nobody can stay young forever, and now Depot is the establishment figure, tasked with staying interesting in the face of the hipster revolution. Omni, Ockhee, Celeste, Lilian, Cotto — all of these places are very 2020, and you don't even need to go into the city proper to enjoy them. How good is Depot by comparison? Would you still take Reichl here?
It's exceptional, and you would. Reichl used to famously eat in disguise when she reviewed for the New York Times, although this time I left my fake beard at home (it's itchy, and is harder to eat through than an N95 mask). The staff didn't seem to recognise me as someone who would later be judging their performance, as I overheard some pretty good gossip, shared in voices loud enough that they obviously didn't care I was sitting nearby.
The menu is wonderful: dish after dish of, well, this isn't the most elegant word but it's the most accurate, tasty food that rings every sensory bell in your brain. This kitchen owns both ends of the spectrum — when you imagine eating at Depot you might equally think of a hot steak, cooked medium rare and served with fried onions and a very spicy mustard, or cold oysters, shucked a few seconds earlier, expertly detached from their shell so that they slide down your throat in one go.
There is temperature and texture and taste and flavour, and though many of the dishes are near a decade-old classics (that skirt steak was the first thing I ever ate in this restaurant, and it hasn't changed), others seem to have arrived with the season — one side dish features jerusalem artichoke, roasted and tossed with winter greens, hazelnuts and golden raisins … the sort of thing Yotam Ottolenghi might ask you to serve at a dinner party by itself. The kingfish ceviche is unmissable, mixed with fresh horseradish, lemon and herbs and served with huge taro crisps and a smoked mayo dip on the side.
Jesse Mulligan Reviews New Yakitori Restaurant Omni
Depot famously stayed closed through the last lockdown, Al Brown unwilling to squeeze his perfect offering into a takeaway format or a physically distanced dining room. At the time of writing it's unclear what the next few weeks will look like in Auckland but, in moments of uncertainty we should all be pleased that Depot continues to be a certain thing when you're seeking the best food in the city. 
Share this: