Jesse Mulligan Gets a Taste for Wellington's Beervana
Viva Eating Out editor Jesse Mulligan samples a few of the best tipples around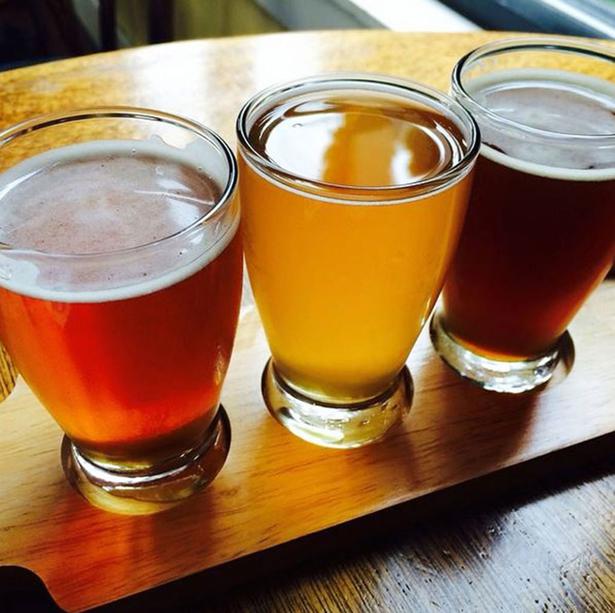 Thursday Aug. 20, 2015
Craft beer is inarguably the star at Beervana though in this, the festival's 14th year, there was some competition. A small group of brewers from Portland, Oregon were guests of honour at Wellington's annual homage to hops, and they were like minor celebrities among the bearded masses. One of them was Jacob Leonard from Breakside Brewery, who I caught up with part way through the trade heavy Friday afternoon session.
"Sure, if that's what you want," said Jacob when I asked him if Wellington could be the Portland of the Southern Hemisphere. "But your beer is fantastic. I think we could hope to be the Wellington of the Northern Hemisphere".
It was a nice thing to say, but I felt sure that he meant it.
That night, the gates reopened at 6pm to the general public who, it is fair to say, weren't doing much to break the stereotype of craft beer lovers as hairy, slightly disheveled men. There were some women in the building too including, behind one of the taps, the inestimably impressive Ava Wilson.
She's head of the Pink Boots Society, a global organisation supporting women in the industry. So is brewing a man's world? "No way!" she said, a little surprisingly "Maybe it's a different situation overseas, but in the New Zealand craft brew industry, it's an 'everybody's world'."
With 250 beers from 60 breweries on sale, one needed a game plan. Mine was to sample the lower alcohol (anything with a "four" in front of it) beers from brands I hadn't come across before. I was also keen to sample some of the media brews – collaborations between breweries and famous names from TV and print.
"I'll try that one," I said to one of the brewers pouring his nominated journalist's concoction. "I wouldn't" he replied firmly, before pointing me in the direction of a competitor.
Share this:
More Food & Drink / Wine & Drink