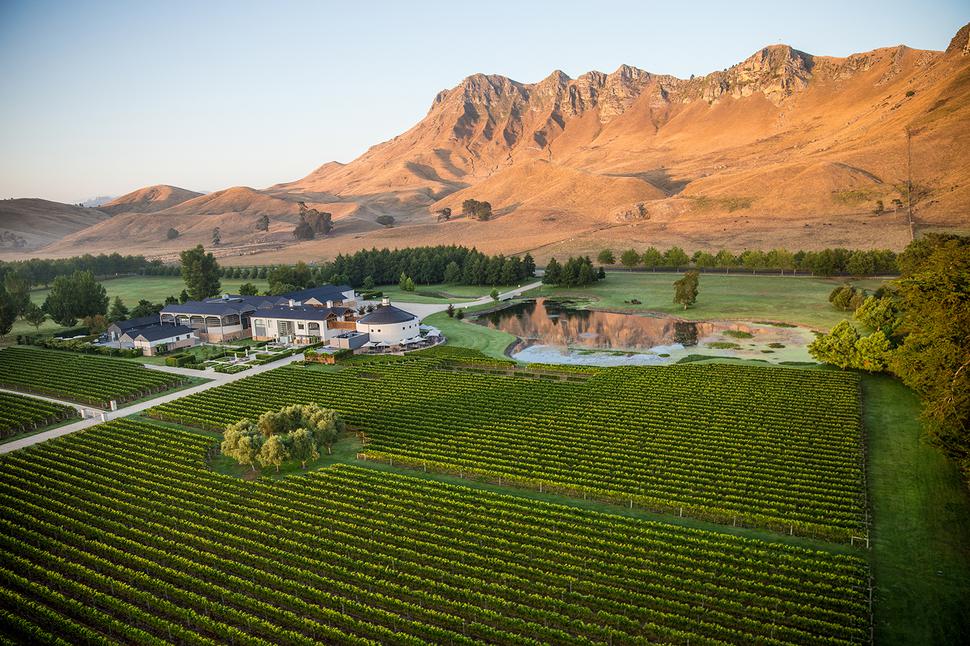 Jesse Mulligan On The Hot New Heat Of Vine Dining
What's more fun than hitting the vineyard circuit for a long lunch in the sun, especially when the food holds its own against the country's best restaurants
Saturday Feb. 5, 2022
Vine dining in New Zealand has certainly improved. Some years ago, back in our youthful days when a deep discount aroused excitement rather than suspicion, my then-girlfriend Victoria and I took advantage of a half-price coupon for a winery restaurant up north.
There was just one other couple in the room, two Germans, who we'd been seated right next to. I soon found out the waitress had put us there so she could address us all at once.
"I have an announcement," she said soon after our arrival, a little loudly for the circumstances. "We only have two pieces of tarakihi, so whomever orders it first will get it. Now, what would people like?"
"The tarakihi!" my wife and I cried in unison, all those hours of Hamilton primary school te reo paying off in half a second as the Germans struggled to get their teutonic tongues around the unfamiliar phonemes.
The waitress nodded and disappeared, leaving her four customers alone in uncomfortable silence, the name of the fish still echoing, if you listened closely enough, around the empty room.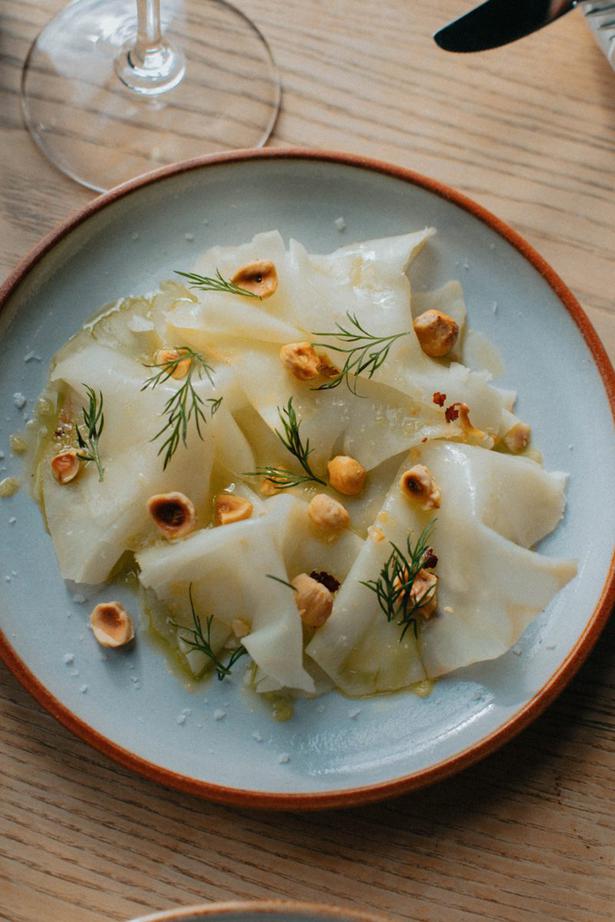 Who knows why chefs make the career choices they do but it seems to me that running a winery restaurant has an improved status in 2021 compared to perhaps 10 or 20 years ago.
I base this mainly on the quality of chefs who have chosen that lifestyle recently: Vaughan Mabee at Amisfield, Regnar Christensen at Black Barn, Grant Soeberg at Black Estate, Casey McDonald at Craggy Range (and its several related eateries) — these are craftsmen who could be working anywhere.
No longer can we put vineyard restaurants in the same category as luxury yachts or private catering (i.e. places great chefs work when they've been rendered otherwise unemployable by their reputation for scandal).
Kitchens like the one at Craggy Range now successfully compete with city restaurants to make it ocasn to annual best eating lists, without diminishing their reputation as a vineyard (Craggy was recently named the 11th best winery in the world by an international competition).
In Auckland, Casita Miro on Waiheke Island regularly makes the city's top 50 restaurant honours and is worth the pilgrimage — on the far side of
the island, it offers outdoor and almost-outdoor tapas-style eating and is one of the closest things we have to the dusty, charismatic, country restaurants of continental Europe.
READ: How The New Zealand Wine Industry Has Changed In The Past 20 Years
The long drives, the grand entryways, the inevitably beautiful views… eating at a vineyard feels like an event. That feeling is helped by the fact that you will often be eating at lunchtime, coaxing your body into unfamiliar experiences like processing sauvignon blanc at noon, filtering duck liver parfait while the shadows are still short.
For two hours you eat and drink like a monarch, knowing somewhere deep inside that you might regret this later but also that you will, probably, pick up another bottle of plonk from the cellar door on the way home and turn it into an evening that began early, rather than an afternoon that faded out.
During slow months, sometimes vineyards will hold an actual event. Hawkes Bay's FAWC festival has created a biannual compulsion to visit the region, and I've been going since the beginning.
In 2012 I hosted a stand-up comedy night at Black Barn, telling jokes in between courses. It was the same night as the US presidential election, with Obama narrowly beating Mitt Romney to win his second term.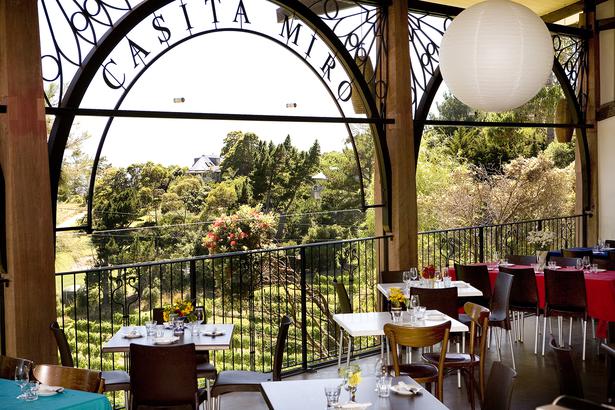 Casita Miro on Waiheke Island. Photo / Babiche Martens

"Well, we dodged a bullet there," I joked as the final results were confirmed. Little did I know that a second bullet had just been fired, and would impact on the same night four years later — the political arrival of the orange man, coincidentally timed with the culinary arrival of orange wine. A good event is worth getting on a plane for.

My favourite day at a winery ever was visiting Dog Point in Marlborough for their annual outdoor picnic. A long lunch of food, music and wine would have been enough but, when the big crowds leave, the winemaker invites VIPs (I was really only a P, but I bluffed my way in) back to his home to drink wine from his cellar.

It was a once-in-a-lifetime experience and though, of course, I enjoyed it, it made me wish I knew enough about wine to really make the most of it. Drinking 30-year-old first-growth Bordeaux was like watching Squid Game without the subtitles — exciting enough to enjoy, but you knew you were missing a lot.

A little further down the road is one of my favourite New Zealand wineries, Seresin estate, which used to run an annual boat trip out of Picton to owner Michael Seresin's Waterfall Bay property where a couple of dozen paying guests would eat kaimoana recently hauled from the ocean and cooked by a visiting chef.

READ: New To Natural Wine: The Best Summer Bottles To Try

The year I went it was Ben Bayly, then of The Grove, and stepping on to the jetty to see him placing the crays on a charcoal fire will forever be one of the most luxurious moments of my life.

You wouldn't list much of this stuff under "family friendly" in the guidebook but vineyard eating can have particular appeal to parents.

The problem with normal restaurants is that they are everything a child is not: quiet, sophisticated and subtle.

But at a winery you are by definition in the country, with large open spaces in which to run around and, ideally, a large restaurant window where mum and dad can keep an eye on things while their glasses are being regularly filled.

"There go the Mulligan children," I distinctly remember Victoria remarking drily while we were dining at North Canterbury's Black Estate, as I nibbled a piece of house-cured charcuterie and three of my wild progeny tumbled down the hill in front of the restaurant, like a tiny modern dance trio the winery had hired on the cheap.

We left the kids at home when we visited Amisfield winery, near Queenstown, where guests sit outside eating hyper-local, foraged food served by waitresses in matching Juliette Hogan prints.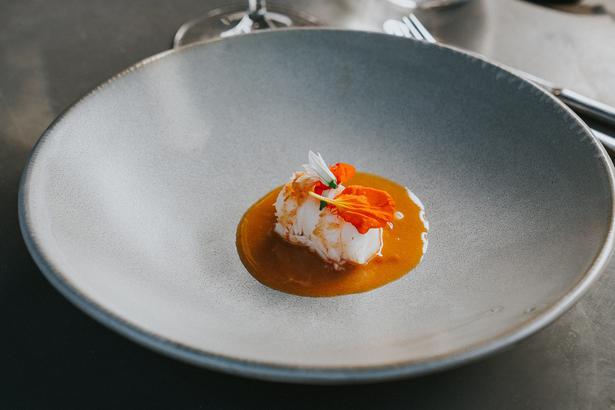 Each incredible dish has its own story here — our meal began with a local weed served in three ways and finished with a sharing plate of the most tender rib-eye steak I've ever eaten.
There's a magic to the way wine tastes when you drink it on the land it's come from and, weirdly, the spell doesn't seem to rub off when you return to normal life. I can still remember the smell of a fresh glass of gewurztraminer
I drank while playing petanque after a summer lunch at Brookfields in Napier. It feels like yesterday, though, when I tried to relive the experience recently, I discovered they no longer serve food — and that they haven't made the gewurz since 2011.
Maybe it wouldn't have tasted the same anyway. A good wine vintage expresses one time, in one place, and perhaps that's the way to think about a good memory too.
You'll never eat the same meal twice — all the more reason to surrender yourself to the moment when you're doing it the first time around.
This story was originally published in Viva Magazine – Volume Six.
Share this: