Valentine's Day: Joost and Clare Van Den Berg, Cafe Cupids
As Valentine's Day approaches, cafe owners Joost and Clare Van Den Berg share their love story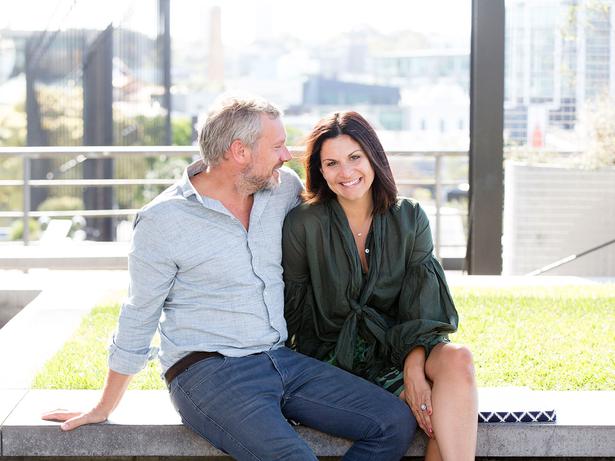 Wednesday Feb. 8, 2017
Ten years ago, Joost was working as the host of an Italian restaurant called Toscanini in his home city of Amsterdam, when a stunning woman in hotpants arrived with her parents. The restaurant was fully booked but he went out of his way to ensure they returned the next night, even changing his shift to make sure he'd be there, and securing them the best table in the house.
"Mamma mia!" he says of the night he met Clare, now his wife. "The next night I couldn't stop flirting, and before I knew it I had asked her to have a drink with me. One week later I visited her in London."
The couple moved to New Zealand seven years ago, where they're best known for starting cafes Zus & Zo (formerly in Herne Bay), Zomer (in Takapuna) and the restaurant Odettes Eatery (City Works Depot), with Joost behind the scenes and Clare front of house.
READ: Where to Go: Odettes, City Works Depot
Clare: I love Joost's naughty but kind smile, big warm eyes and persistence. He is wonderfully social, quirky and Dutch mad. I love the love he has for me, what a wonderful dad he is to our son Harvey, and that he can cook.
Joost: I love the funny and crazy moments Clare suddenly can have. She is so talented in many ways.
Clare: Joost surprised me with a wintry weekend to Chateau de Nieuil in France where he proposed over dinner on New Year's Eve. France is very special to us and where Joost's parents live, so we are lucky enough to get back there often. Taking our son back to Amsterdam for the first time and to Toscanini where we met was incredibly special.
Joost: Clare loves routine and to keep everything tidy. I am still living like [I did] in my student times. I can be very messy and spontaneous. The first year running Zus & Zo we often had fights. Clare is not a "very early getting up" morning person so often we were running late. But the advantage we have is working close as a team, and using each other's talents in the best way.
Clare: We fight about how spontaneous and honest he is. Joost says he is too honest and I am too nice. So after time we have worked out he is my wonderful assistant and the fastest in town on his speedy black Vespa. I wouldn't have it any other way. We share the same focus and just get each other. Working together, you know everything about your partner, there are no secrets but there are still surprises. There has to be.
Share this:
More Food & Drink / Features & Profiles