Juicer-preneur Sarah Tanner's favourite things
The brains behind smoothie delivery service Greenleaf Organics finds inspiration in books, music and the arts.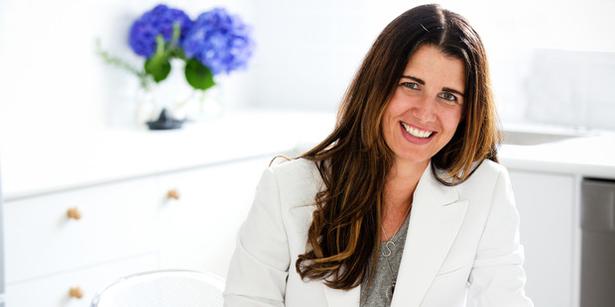 Friday Feb. 6, 2015
Sarah Tanner has turned her passion for wellness into a prospering business. She is one of a new wave of "juicer-preneurs", bottling creations from their own kitchens for busy clients.
Her Instagram feed is filled with gleaming glass bottles of dreamy-coloured liquids - "organic, superfood" smoothies and nut milks.
The drinks, in tempting-sounding flavours such as Aloha, (pineapple, cashew nuts, almond milk, dates, turmeric and cold-pressed lemon juice), come with personally written affirmations (such as "I am manifesting my dream life with joy in this moment").
Greenleaf Organics was launched late last year, stemming from Tanner's former blog Stil (Sarah Tanner Inspired Living), which features recipes and interviews with wellness practitioners.
The business is growing fast, meaning Tanner's brother Mike Priddy is moving from Sydney soon to become a partner.
For now, they are focusing on increasing production and shipping to the rest of the North Island; Tanner hopes to open an "organic emporium" and speak on wellness in the future.
The mother of 2-year-old Stella previously worked in beauty therapy, developing an interest in nutrition after a bout of shingles.
"This inspired me to work from the inside out, and the rewards have been remarkable," she says.
"[It's] funny how my first business was based around working on improving the outside of my customers' appearance and now I work on improving the inside." 

• See more at greenleaforganics.co.nz

MY FAVOURITE THINGS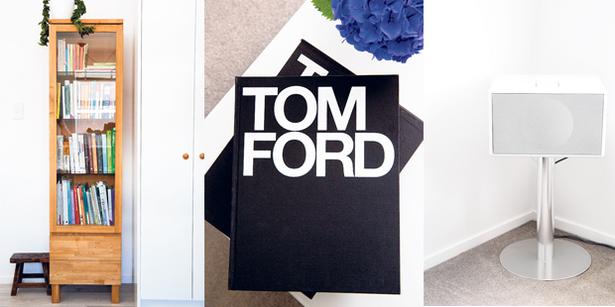 1. My "vitality vault"
An oak cabinet that houses my collection of recipe and nutrition books. I live and breathe what I do and I am always diving in and out of here for inspiration and reference. I love how it displays the books like a real treasure.
2. Tom Ford book
As well as taking pride of place in our lounge, this book represents hard work, dedication and an unwavering commitment to never compromising on my dreams. Everybody has to start somewhere, and with these values, you never know where you'll end up. I love the power of that.
3. Geneva sound system
Music is so important to me and the quality of sound from the Geneva is second-to-none. Although our days of cranking it loud are a fond memory since Stella came along, I know I can put on a favourite track and instantly be transported to a happy place. I have to admit though, even I'm A Little Teapot sounds great on this thing. 
4. Pendant necklace
I wear this necklace every day. I have so many beliefs in life and they come from all corners of the world. The lotus was a gift from my brother and his wife and I see it as a symbol of my admiration for Eastern philosophies and teachings. The diamond cross signifies my appreciation of Western beliefs and the amethyst charm is my balance of inner spirituality. My holistic approach to life is the same as my approach to my business, and this necklace reminds me to stay grounded and always think of the bigger picture.
5. Mike Priddy painting
My brother, Mike, had two exhibitions while living in Sydney and I feel very lucky to have one of his works in our home. It seems each time I look at it I see something new. It evokes different emotions depending on my mood. I believe art should do that to you.
Share this: