Julia Busuttil Nishimura's Japanese Steamed Pork Buns Are The Definition Of Comfort Food
Called nikuman, these gently spiced pork and cabbage buns are steamed until fluffy, and served with hot mustard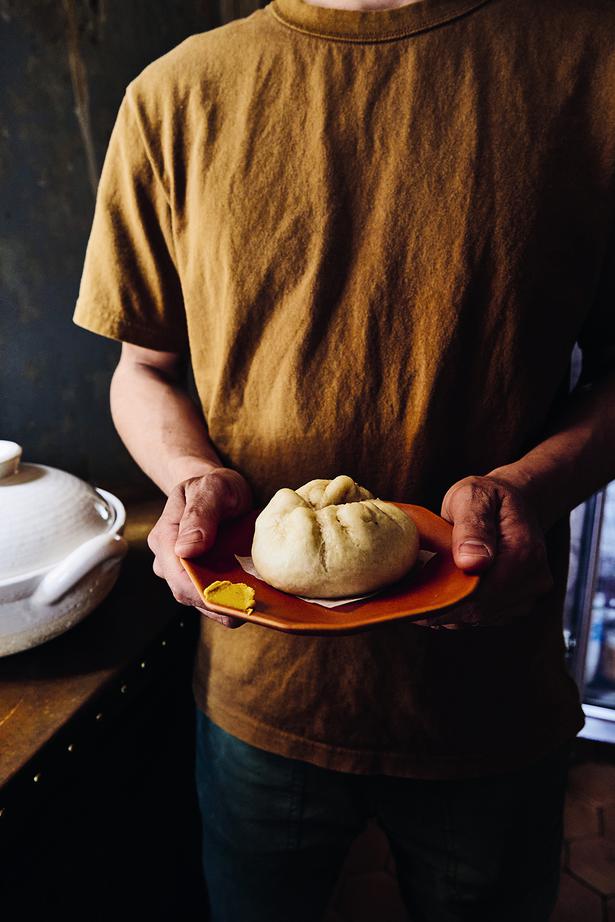 Tuesday Aug. 2, 2022
Nikuman, also called butaman on the west side of Japan, are Japanese steamed pork buns, influenced by Chinese baozi. They are a joy to make at home. Once you get going, they take no time at all.
The flavourful cabbage and pork mixture, gently spiced, and the buns, steamed until fluffy, are really a pure delight. In wintertime, nikuman can be found in practically every convenience store in Japan, where they sit in a warmer, adjacent to the karaage (fried chicken) and korokke (croquettes).
I can still remember taking my first bite of a nikuman. It was so cold outside we could see our breath in the late-night air. By the time we had eaten one, we wished we had bought another.
Nori remembers eating these with karashi (hot Japanese mustard) when he was a student, so this is how we do it at home.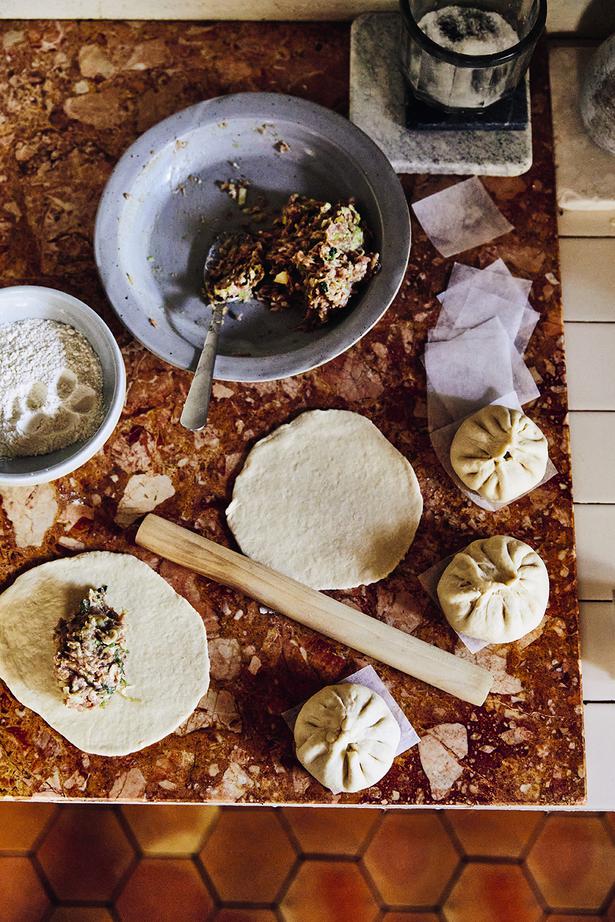 Photo / Supplied

NIKUMAN RECIPE
Makes 10

400g plain flour, plus extra for dusting
7g active dried yeast
1 Tbsp caster sugar
1 tsp fine salt
1 tsp toasted sesame oil
Hot Japanese or English mustard, to serve (optional)

Filling
3 dried shiitake mushrooms
250ml (1 cup) boiling water
4 white cabbage leaves (about 150g total)
500g pork mince, not too lean
2 spring onions, finely chopped
1 Tbsp caster sugar
2 tsp light soy sauce
1 Tbsp oyster sauce
½ tsp Chinese five spice
2 tsp mirin
3cm piece of ginger, peeled and finely grated
4 garlic cloves, finely grated
1 ½ Tbsp cornflour
1 Tbsp toasted sesame oil
Sea salt and ground white pepper

1. To make the nikuman filling, begin by soaking the shiitake mushrooms in the boiling water. Allow to soak for about 30 minutes, then drain, reserving the water.

2. Meanwhile, blanch the cabbage leaves in a saucepan of boiling water for 3-4 minutes, then drain and allow to cool.

3. Finely chop the shiitake mushrooms and cabbage leaves, then transfer to a bowl and add the remaining nikuman ingredients, mixing really well with your hands. Cover and set aside in the fridge.

4. Place the flour, yeast, sugar and salt in a large bowl. Pour in the sesame oil, followed by 200-220ml of the reserved mushroom soaking liquid and mix until a shaggy dough forms. Dust your work surface with flour, then turn the dough out and knead for 5 minutes or until smooth. Transfer the dough to a bowl lightly greased with sesame oil, then cover and allow to rise in a warm place for about 1 hour, until doubled in size.

5. Knock back the dough, then divide it into 10 pieces, each weighing about 65g (dust in a little flour to stop the dough sticking, if necessary). Roll each piece of dough into a ball, then roll each ball into a circle, about 13cm in diameter. Fill each circle with about 60g of the nikuman filling.

6. Working with one piece of dough at a time, create the buns by lifting the dough edges towards the centre over the filling, then pinching and twisting to enclose. Place each bun on a square of baking paper, large enough to cover the entire base of the bun.

7. Bring a saucepan or wok of water to the boil, then place a steamer on top of the pan or wok and turn off the heat. Place the buns in the base of the steamer. Wrap the lid of the steamer in a clean tea towel to stop any condensation dripping back on to the buns. Allow the buns to sit in the steamer for 15 minutes for a final prove. Turn the heat on again, bring the water back to a simmer and cook the buns for 15 minutes.

8. Serve with hot Japanese or English mustard, if desired.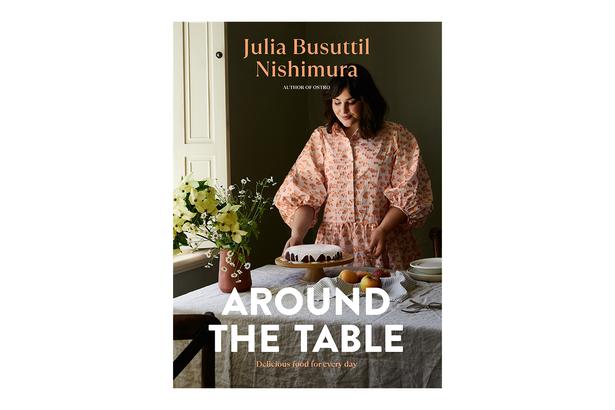 Recipe from Around the Table by Julia Busuttil Nishimura, Macmillan Publishers, $50.
Share this: