A Gorgeous Junglebird Cocktail To Make Tonight
Pineapple, lime and rum find a tropical harmony in this easy-to-make tipple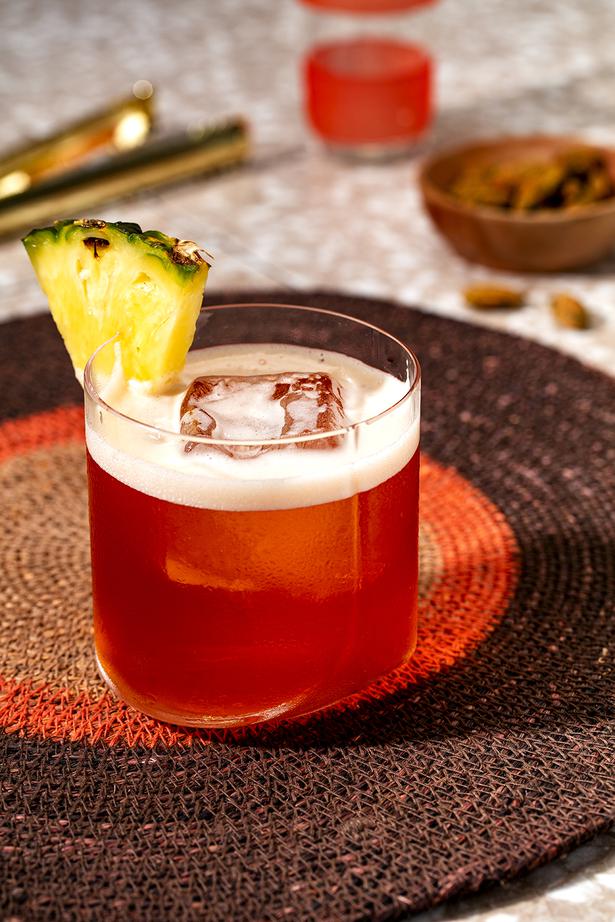 Saturday March 26, 2022
This classic tiki cocktail works well with any type of rum and is a gorgeous shade of pinky red thanks to the Campari.
JUNGLEBIRD RECIPE
Serves 1
45ml rum
45ml Campari
45ml lime juice
45ml pineapple juice
45ml simple syrup*
Fresh pineapple, to garnish
1. Add all ingredients to a cocktail shaker filled with ice.
2. Shake vigorously and strain into a lowball glass.
3. Serve with or without ice and a wedge of fresh pineapple.
* To make simple syrup, combine 1 cup of caster sugar with 1 cup water in a small pot and heat until sugar dissolves. Allow to cool.
This recipe was originally published in volume six of Viva Magazine.
Share this: