Keeping up with Jesse Mulligan
Viva's new eating out editor talks food memories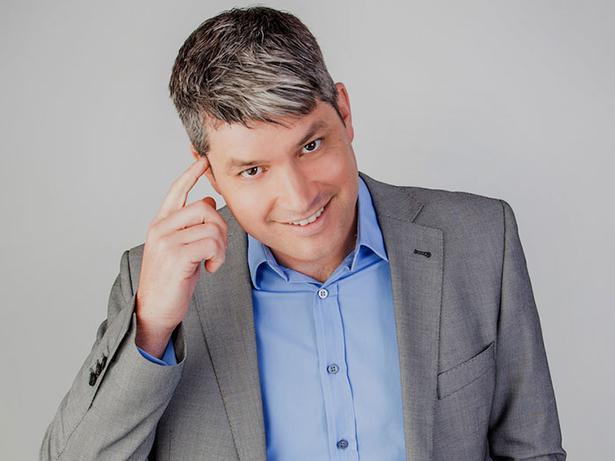 Wednesday April 29, 2015
This week we are excited to introduce our new Eating Out editor Jesse Mulligan. Having reviewed restaurants for Metro magazine for the past five years, in between hosting TV and radio shows, he knows his way around a menu. In today's Viva, he reviews Kingsland's new must-visit destination Phil's Kitchen (read his review here). Here, we catch up with him to find out more about his love for (really good) food.
What do you look for in a dining experience?
It needs to be something delicious, that I couldn't make myself at home; ideally it will have some sense of being a 2015 dish — ethically sourced meat, sparing use of white grains and sugars, and hopefully one or two ingredients that surprise or challenge.
What do you enjoy about food writing?
Communicating the experience as much as the food. I can't stand reviews that read like a menu — I want to know how the place feels, how the staff treat you and how much you want to come back. Above all, reviews should be readable — I try to make them funny and interesting even for people who'll never visit the restaurant I'm talking about.
Do you cook for yourself at home? What do you enjoy cooking?
Every night. I was a vegetarian for 20 years so a lot of my favourite food is vegetarian. I have a room full of fermenting kim chi, sauerkraut and kombucha. And I'm trying to master a charcoal barbecue.
When you're not working, what are some of your favourite spots to visit?
Zool Zool in Mt Eden, The Unbakery in Ponsonby, Orphans Kitchen, Coco's Cantina, Cazador and Sidart to name half a dozen of many.
Tell us about one of your most memorable dining experiences...
I'll get to the best and worst, but often memorability is about the person you're with. I had my first ever "date" meal with my 4-year-old last week. She pulled me into a St Pierre's saying she wanted sushi, and I thought she was going to bail on it right up until the moment she started eating. She got through eight pieces of raw salmon sushi drizzled in soy sauce. I was so proud of her and so stoked to be sitting there watching her munching away happily.
Tell us about one of your best ever meals?
I once ate at the French Laundry (you can read about it here). It was everything you'd expect from a restaurant once voted best in the world. But a night at the chef's table at Sidart was pretty much faultless, too. You don't need to leave Auckland to experience once-in-a-lifetime food.
What was one of your worst experiences?
A restaurant in the Viaduct that I don't need to mention by name again. If I'm reviewing a terrible restaurant I try not to do anything but tell the reader exactly what happened. The chef or owner can't complain if it's just an honest report.
Where is your favourite international destination for eating out?
I've had a lot of great meals in Los Angeles and good food is everywhere in Italy. But I think my best week of eating was in Portland (read about that here).
What are some current dining trends you enjoy?
I'm mad on fermentation and Middle Eastern-inspired flavours — and I love raw food too.
And which trends do you not enjoy?
Menus that don't change with the seasons, waiters that give you a routine instead of reading you and giving you a personal experience, long sprawling menus that try to please everyone.
* Read Jesse's reviews each week in Viva, and keep up to date with him here.
Share this: