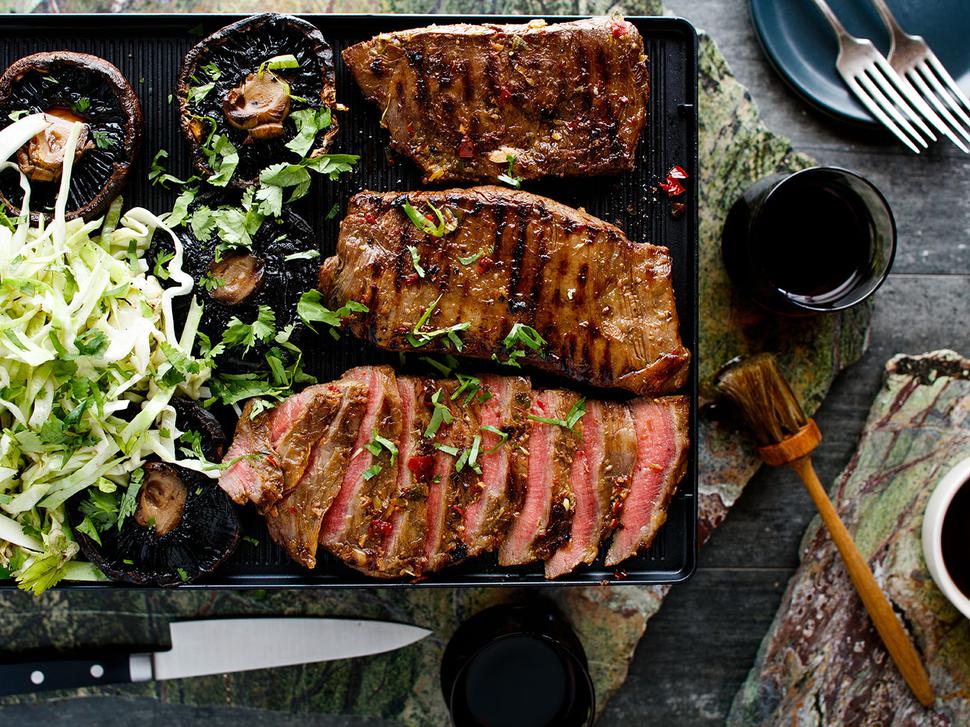 Korean BBQ Beef Recipe
Have a traditional Korean barbecue with this delicious recipe
Thursday Feb. 11, 2016
Another fun way to cook is with a traditional Korean barbecue, cooked over hot coals. Here, however, for convenience, an electric grill is perfect. Place in the centre of the table and everyone can enjoy the flipping and basting of the meat and vegetables as they cook.

KOREAN BBQ BEEF
Serves 2
Marinade
• 2 Tbsp olive oil
• 2 Tbsp soy
• 1 clove garlic, crushed
• ½ red chilli, chopped
• 1 tsp lemon zest
• 2 Tbsp lemon juice
• 300g skirt steak
• 1 Tbsp oil
• ¼ green cabbage, shredded
• 4 large mushrooms
• Salt and pepper, to season
Dressing
• 1 Tbsp oil
• 1 tsp sesame oil
• 1 tsp lemon juice
• 1 tsp brown sugar
• 1 tsp soy sauce
1. To make the marinade, into a bowl combine the oil, soy, garlic, chilli, lemon zest and juice. Add the steak and mix well. Leave to marinate overnight. Before cooking, pat the steak dry with paper towels, reserving a little marinade to baste.
2. Combine the dressing ingredients in a jar and shake well.
3. When you are ready to cook, lightly oil and heat your hotplate at the table. Sear the steak for 3 minutes each side. At the same time add the cabbage, mushrooms, seasoning well, and cook through.
4. Carve the meat into thin slithers and return to hotplate to keep warm.
5. Serve with a dribble of dressing.
Share this:
More Food & Drink / Recipes