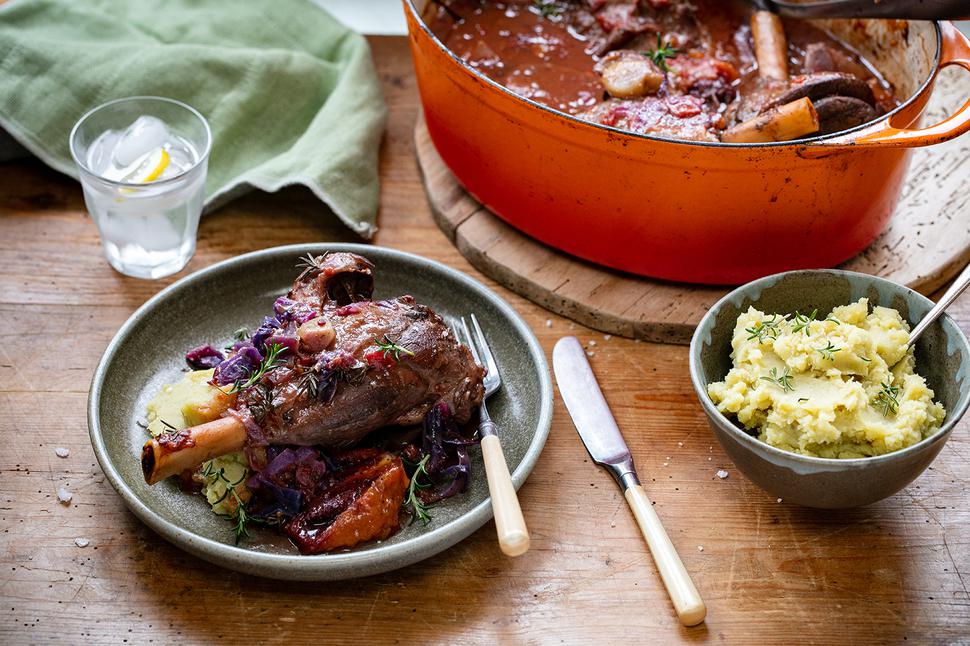 Tamarillos Only Elevate This Satisfying Lamb Shank Recipe
Fall-off-the-bone tender, aromatic and — maybe most importantly — simple
Wednesday Aug. 3, 2022
To peel the tamarillos, plunge them into boiling water for 40 seconds then remove the skin. If you keep the lamb dripping, use it for roasting potatoes. They will be flavoursome, crispy and golden.
LAMB SHANKS AND TAMARILLOS RECIPE
Serves 4
4 lamb shanks
2 red onions, cut into wedges
1 bulb garlic, peeled
½ bottle red wine
1 cup passata
2 tsp brown sugar
2 stalks rosemary
2 bay leaves
1 tsp salt and pepper
4 tamarillos, peeled
4 cups shredded red cabbage
1. Preheat an oven to 200C. Place the lamb shanks in a large casserole or oven dish and roast for 40 minutes, allowing any excess fat to drip. Drain off the fat.
2. Turn the oven to 160C. To the shanks add the onion, garlic, wine, passata, sugar, rosemary, bay leaves, salt and pepper, and place back in the oven for 1 ½ hours. Then add the tamarillos and cabbage, and return to the oven uncovered for a further hour or until the meat is almost falling off the bone.
3. Serve with kumara mash.
Share this: