Classic Lamingtons Recipe
Sweet and delicious, these lamingtons are a nostalgic treat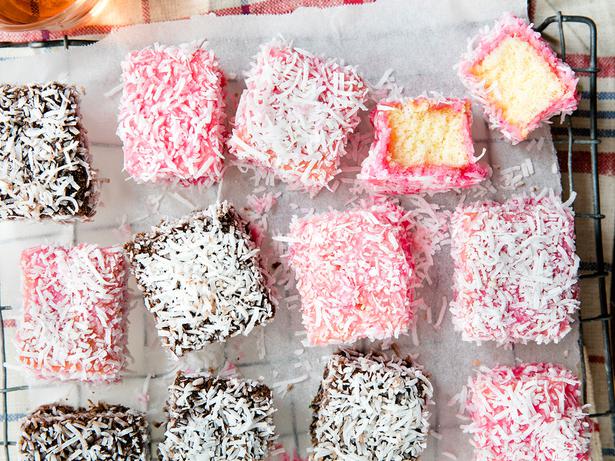 Friday Oct. 28, 2016
Lamingtons have a nostalgic feel with memories of childhood picnics and birthday parties. Sweet and delicious, they really are a treat. The chocolate and raspberry cakes look gorgeous plated together. They were certainly a hit.
LAMINGTONS
Makes 16
I store-bought or homemade square sponge
3 cups desiccated coconut
Chocolate topping
50g dark chocolate
¼ cup water
1 ½ cups icing sugar
¼ cup sifted cocoa
¼ cup milk
Raspberry topping
½ packet raspberry jelly crystals
3 cups icing sugar
40g melted butter
¼ cup boiling water
1. Cut sponge cake into 16 even squares. Place coconut in a bowl and place a piece of baking paper on a rack for drying the dipped lamingtons.
2. To prepare your toppings, place the chocolate and water in a medium-sized bowl over simmering water. Stir until heated and smooth. Remove from heat. Sift in the icing sugar and cocoa then pour in milk and stir until velvety. Place the bowl back over the water, off the heat, so the chocolate will not cool too quickly.
3. For the raspberry icing, place jelly crystals and icing sugar in a bowl. Add butter and water, mixing until smooth. If too thick add a tiny bit more water.
4. Using a fork, dip the sponge pieces one at a time into the topping then roll in coconut. Continue with remaining sponge, dipping half of the pieces in chocolate and half in the raspberry icing.
Share this:
More Food & Drink / Recipes