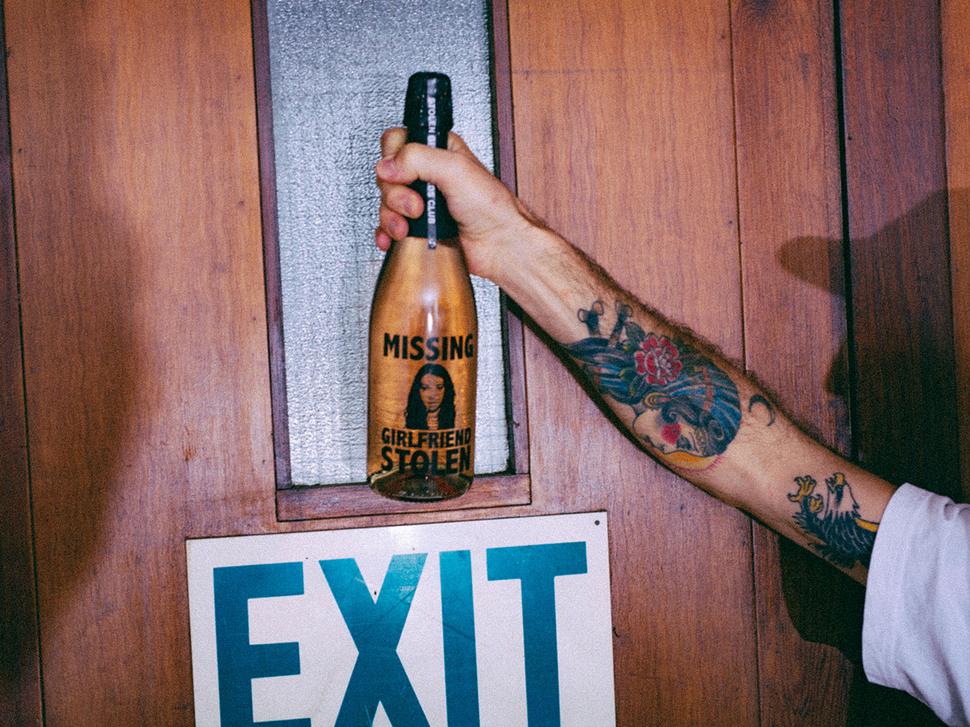 What To Eat & Drink This Weekend
New releases of wine, whisky and a limited edition sparkling rosé of the moment, plus exciting dishes to try around town
Friday Dec. 8, 2017
Wine, Cooler
Master of Ceremonies aim to defy traditional labels to create some of the most stylish wine on the shelves, and their new collaboration takes this ethos even further. Today they're releasing a sparkling rosé created with Stolen Girlfriends Club, in three limited edition designs. The pink wine contrasts with bold artwork of snakes and roses, with Stolen Girlfriend's Club creative director Marc Moore describing the result as "a little bit dishevelled, a little bit beautiful and every bit desirable". $30 from Glengarry stores or Drink-mc.co.nz
READ: Pretty Wine to Take to the Party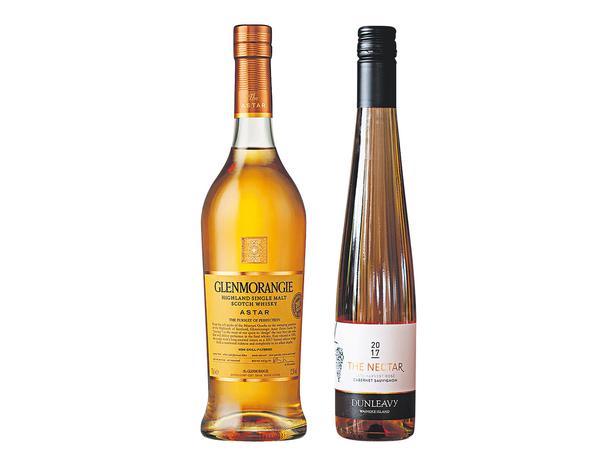 Whisky Business
The oh-so-special single malt whisky Glenmorangie Astar is back in New Zealand. Carefully crafted to create a rich, creamy, spicy drink, the whisky gains its flavour from being matured in casks made with oak from the Missouri's Ozark mountains. These are created especially for the Astar. The final product is complex with fruity notes, as well as hints of creme brulee, almond, and coconut, garnered from the high quality wood. $140 from Glenmorangie.com
RECIPES: Tash McGill's Whisky Cocktails
Happy Ending
The Nectar is Te Motu Wine's first late harvest sweet wine and is a great way to round off a festive celebration. It has a beautiful rose colour and tasting notes of quince, fig, dried fruit and orange zest — a lovely gift for the wine-lover in your life. $35, visit Temotu.co.nz
READ: Jesse Mulligan's Restaurant Review: The Shed at Te Motu, Waiheke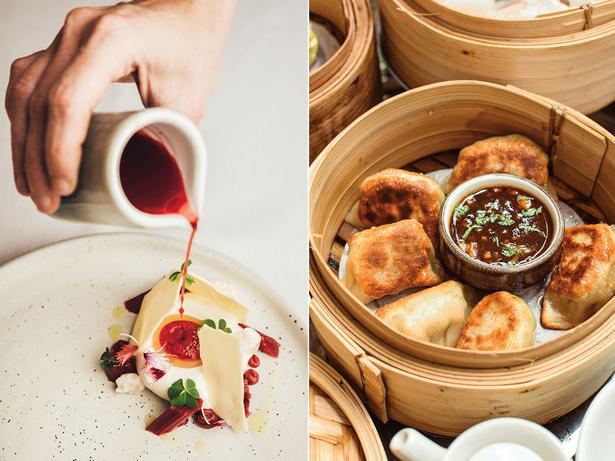 Glass Half Full
The Grove is giving you every reason to wine and dine with them during lunchtime this December. When you book a table for four to enjoy either their petite or full degustation (of four or seven courses) you'll receive a bottle of Moet and a chauffeured ride home in a stylish Mercedes-Benz E-Class. This means you can relax and enjoy your incredible meal, without worrying how you'll make your next move — they'll even make sure the tunes are to your taste. If that isn't tempting enough, fresh on Ben Bayley's menu is a crayfish risotto, which happens to pair perfectly with a glass of champagne.
• St Patricks Square, Wyndham St, City. To book call (09) 368 4129 or email lunch@thegroverestaurant.co.nz
Newly Hatched
Birdie's is a new all-day eatery that has just opened at Sylvia Park, serving tasty small dishes (including chicken croquettes and miso roast eggplant), deli rolls, rotisserie lamb, duck and chicken, plus salad bowls for the vegetable-lovers. Desserts are also a drawcard: their Berries Hibiscus is made with pink peppercorn meringue, lime crème and sponge and there are dessert sandwiches which change daily. With beautiful design by Ctrl Space and hanging flowers by Mark Antonia, this is a welcome new addition to Mt Wellington.
• Sylvia Park, 286 Mt Wellington Highway. Visit Birdiesallday.co.nz
Around Town
- Britomart's Xuxu Dumpling Bar has just added a new dish to their already delicious menu, filled with roast duck and leek. Inspired by the flavours of a Peking duck pancake, head chef Eliza Wee says it's the only duck dumpling she's seen in Auckland. Pair them with one of their refreshing seasonal cocktails for an amazing summer lunch.
- Nearby at Amano, another must-try is the Stracciatella focaccia di recco: An amazing, cheesy starter. The thin olive oil bread encasing the mozzarella is like nothing we've tried before — so delicious.
- For Sunday brunch, sitting outside at Herne Bay's The Halycon is always a treat: our current go-to being the scramble with toasted pide and halloumi, and the 'M.Y.O.M' — make your own mimosa.
DO YOU HAVE FOOD NEWS TO SHARE?
If you have information about a new opening, an event, a new menu or something interesting in the world of food, we'd love to hear from you. Email us at viva@nzherald.co.nz 
Share this: